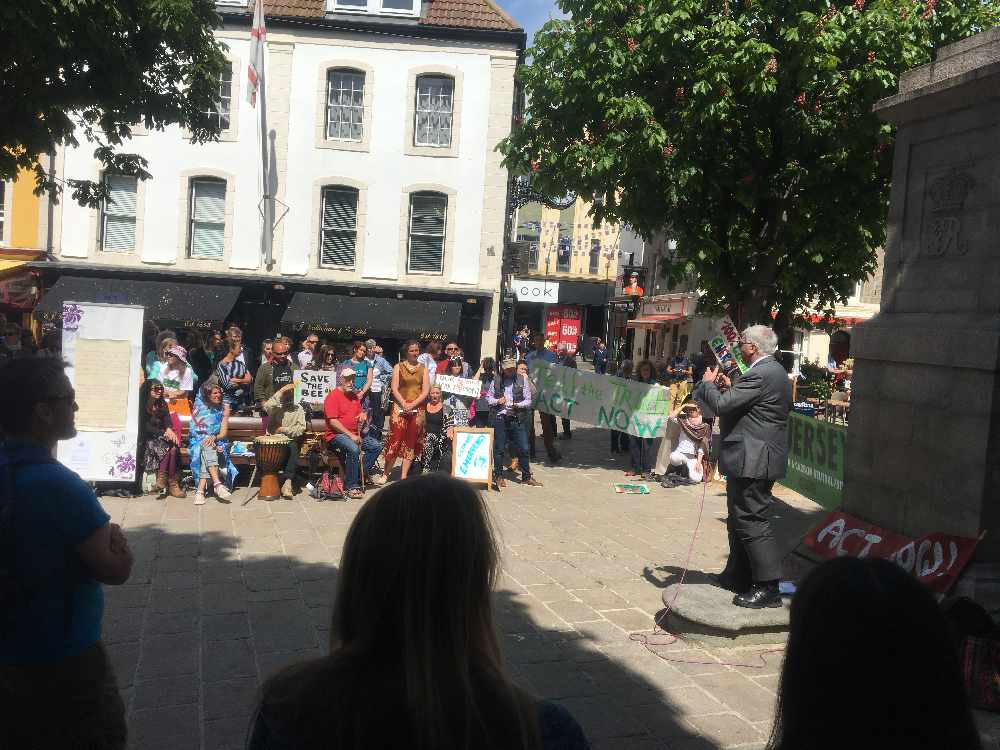 Climate change protesters have been gathering in Jersey's Royal Square, demanding the government declares an emergency.
Extinction Rebellion Jersey organised the rally to lobby politicians ahead of a States vote on more urgent action to tackle carbon emissions.
Naomi West is one of the group's members:
"Normal people are beginning to realise that we need to not be ignoring climate change. I know it's an uncomfortable truth, but we really need to be acting now and I think a lot of people are coming to realise that."
States Members are due to vote on the proposition from Deputy Rob Ward this week.