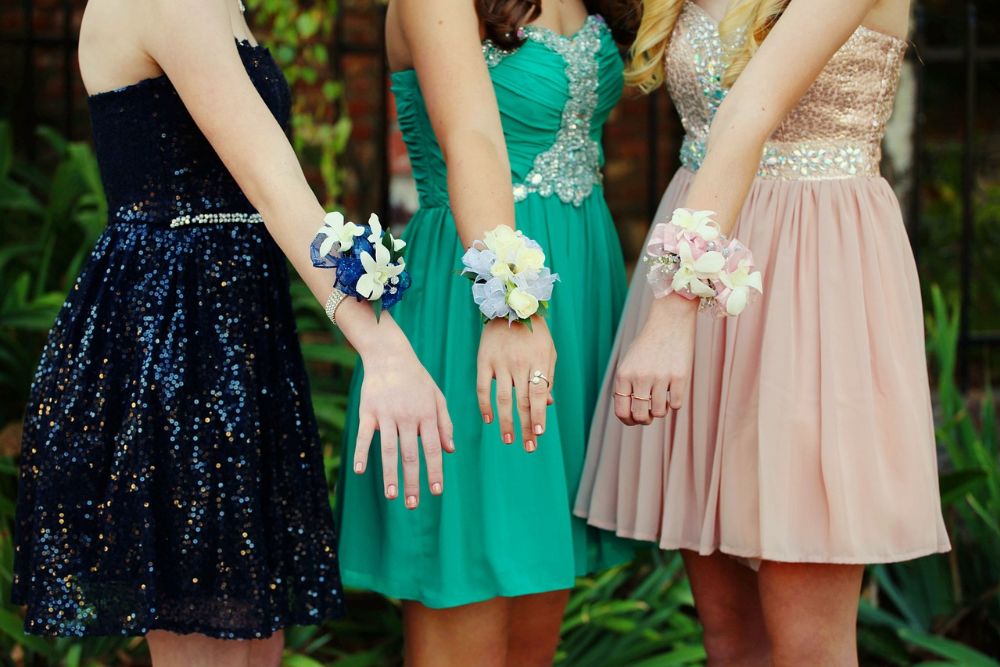 A Jersey school prom was cancelled last minute because of Covid 19.
Scores of teenagers from Le Rocquier were left 'all dressed-up with nowhere to go' when the privately-organised event was pulled due to contact tracing from a positive case.
Mum of twin girls, Natalie Whiteman-Hall took to social media to express her daughters' disappointment:
"Prom has been cancelled 1 hour b4 start, girls are ready to go spent lots of money on them, due to covid isolation its been cancelled. All dressed up and now nowhere to go
"
Another parent, Natalie Foster expressed the same frustration:
" I am disgusted I have my sons car on the way supposed to pick up him and his girlfriend. I can't afford to do this all over again. I hr to have everything pulled from under them
"
The Children's Commissioner says it's so sad after what our youngsters have faced over the past 15 months.
It is so sad that a school prom had to be cancelled tonight just hrs beforehand due to contact tracing. Our youngsters have faced so much over the last 15 mths. Let's hope someone can help them to rearrange soon

— Deborah McMillan - Children's Commissioner (@ChildComJersey) June 15, 2021
Natalie Whiteman- Hall later told Channel 103 how she had to break the news to her daughters just an hour before the prom was due to start and while they were having their hair and make-up done.
"They thought I was joking with them. They were devastated. I was devastated.
It is so disappointing. They are hyped up for it for a long time. Can we get cars rebooked, hair rebooked? It is quite stressful, because I wonder how we will manage it again."
A government spokesperson said:
"Fewer than 10 Le Rocquier School students, who were due to attend an unofficial event at a private venue, were identified as direct contacts of a confirmed COVID-19 case.
"Members of the Contact Tracing team spoke with the students, their parents, the organisers, and the venue, and advised that those students who had been identified as direct contacts could not attend the event. They also advised that all students who had not been identified as direct contacts could attend the event as planned."
A spokesperson from the Royal Yacht Hotel has told Channel 103 a joint decision was made with the prom committee to postpone the event.
The hotel spoke to Track and Trace, who said they were happy the cases had been contained and for the prom to go ahead.
However, a decision was made to postpone and the hotel spokesperson says they've offered to rearrange it for July.
Four more infections were picked up in the latest 24 hour period, taking the total number of known active cases to 47.
Three were through inbound travel, and one was detected through workforce screening.
Nearly 800 people are isolating, and the government has announced the first school cases since April.
On Tuesday, the Covid Safe Team said the sources of all current COVID-19 cases had been successfully traced so far.
"We continue to pursue all links to cases to understand how and where the transmission of COVID-19 has occurred. Thanks to good contact tracing measures; the honesty, accuracy and speed of information from individuals that have tested positive for Covid-19, we have been able to link new cases back to an original source, which for the time being, means all cases remain linked to the border." - Caroline Maffia, Covid Safe Team.
A government statement said the contact tracing process will remain in place 'for the foreseeable future' and people should continue to respect it.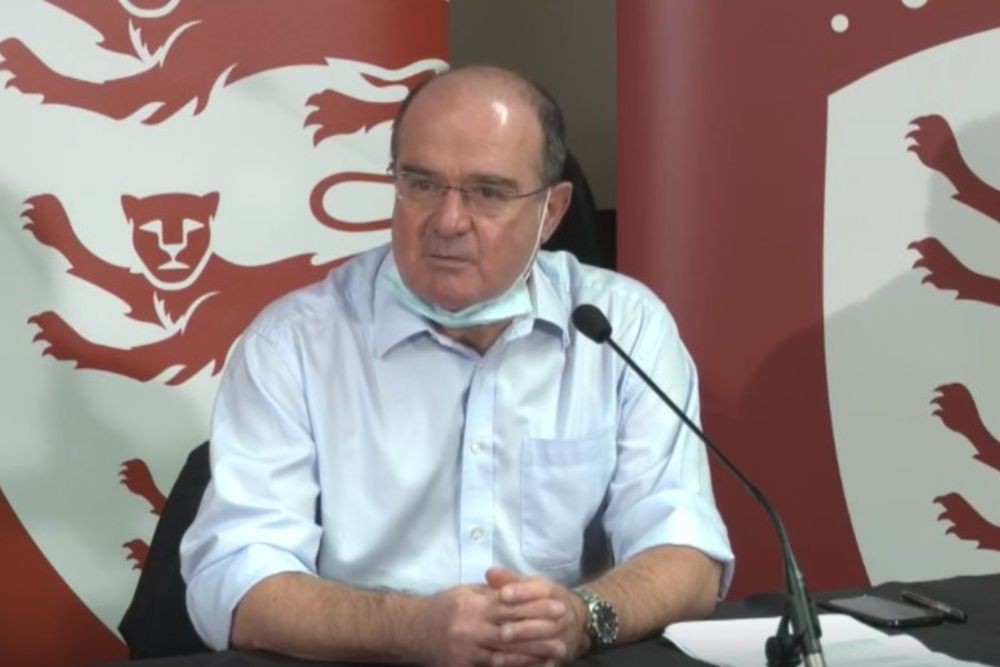 Dr Ivan Muscat at a previous Covid press conference
Dr Ivan Muscat, Deputy Medical Officer of Health, said the dominance of the Delta variant means we must stay on our guard as restrictions continue to be relaxed.
"The presence of the Delta variant as the dominant strain has been anticipated throughout relaxation measures and support of existing requirements. We can expect the majority of cases on Island to be the Delta variant, as this is now known to make up 96% of the sequenced cases being found in the UK. I encourage those eligible who are over 18, to book for their COVID-19 vaccine as soon as possible as this offers significant protection against this strain.
"Finding common routes of transmission whether that be social gatherings or venue attendance, helps us to understand the risks presented by the current number of cases. At this time, we remain confident that the cases on Island continue to be supressed thanks to the testing and tracing measures."
Public-facing businesses are still being encouraged to register for weekly lateral flow tests for their staff.
Islanders are being reminded to act if they develop any Covid-19 symptoms.
"Islanders are strongly encouraged to call the helpline to request a test, if they notice the onset of even one of the eight main COVID symptoms - fever, cough, loss of smell, headache, sore throat, diarrhoea, fatigue or muscle aches. We also ask that if you suspect you might be a direct contact, to please wait for a text message or phone call from the COVID Safe team." - Rachel William, Director of Testing and Tracing.
Anyone required to isolate because they have been identified as a direct contact of a positive case can get practical support and advice about food deliveries and sickness pay by calling the helpline on 0800 735 5566.