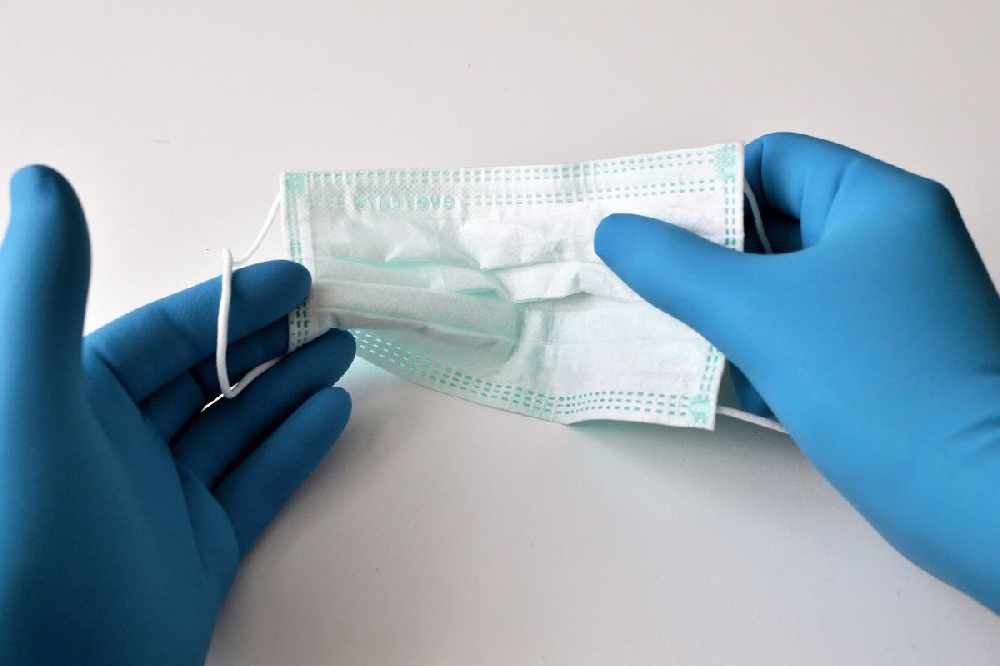 Concerns over substandard PPE supplies bought by Jersey's government continue to be investigated.
That's revealed in a report into procurement of vital supplies during the Covid-19 crisis.
In a ongoing probe of the government response to the pandemic, the Comptroller and Auditor General found it spent more than £5 million on a large amount of PPE from a range of suppliers early on.
£1.8m worth had to referred for investigation over quality concerns.
Around half that sum - spent with two suppliers on gowns and masks - is still subject of investigation.
In the other cases, one supplier replaced the masks in question and another provided authentication for its visors.
Lynn Pamment refers to the urgency and supply chain issues, and found some payments were made in full upfront and, though quantity was checked on delivery, quality tests weren't always made quickly.
Her report also documents that the government bought uncertified rapid serology tests at a cost £1.3 million that subsequently did not meet the UK Medicines and Healthcare products Regulatory Agency (MHRA) criteria.
Of the £11m Nightingale Hospital, which was never used, she says a detailed and costed decommissioning plan was not prepared at the start of the project in respect of re-instatement of the site and disposal of fixtures, fittings and equipment.
She's recommended the government makes a detailed plan for the future use of equipment and supplies:
"Early and rapid action ensured that the procurement response provided capacity and flexibility to deal with the COVID-19 pandemic risk. The Government was alert to commercial and fraud risks in its procurement of essential supplies for the pandemic. The consistent use of a 'reasonable worst case scenario' model from March 2020 to inform procurement decisions has resulted in the procurement of some facilities, equipment and
supplies that may never be used. A detailed plan for the future use of the supplies and equipment should be developed to minimise potential waste."
The C&AG report highlights that Jersey's government has benefitted from its close relationship with the UK Department of Health and Social Care. The DHSC has provided 45 ventilators, £5 million of PPE and up to £1.5 million of laboratory testing capacity, all free of charge to the Island.
"The Island has benefitted from the UK Government provision of equipment, supplies and testing capacity free of charge during the pandemic. This is set to change during 2021 and the Government should re-evaluate its future procurement strategy to ensure value for money continues to be achieved."
In a government statement in response to the C&AG report, Treasury Minister Deputy Susie Pinel says "we had to respond at speed to the developing pandemic and are continuously assessing our actions, financially and operationally, to protect Islanders."
She adds that the government will now 'consider the report and its recommendations and will respond fully in due course'.
The report Procurement and Supply Chain Management during the COVID-19 pandemic can be found here.