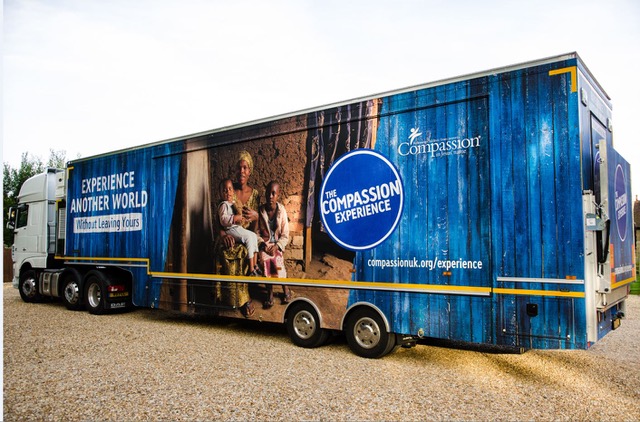 An interactive exhibition is visiting Jersey, bringing to life some of the conditions experienced by children in poverty.
The Compassion Experience shows the lives of Sameson and Shamim, two youngsters from Ethiopa and Uganda.
It explores the struggles they face getting their basic needs such as schooling, food and clean water.
The 70 foot trainer created by Christian child development charity Compassion UK has been at Lower Park this weekend as part of the Jersey International Motoring Festival.
Caroline Cameron says it's a real eye-opener:
"When the families comes through the experience and they are seeing what their (Sameson and Shamim) lives are like - there will be some things that are common to all of us - but then there are lots of things that are quite different because they were living in extreme poverty to start with."
The exhibit shows how they have been supported by church and community projects to get an education and healthcare.