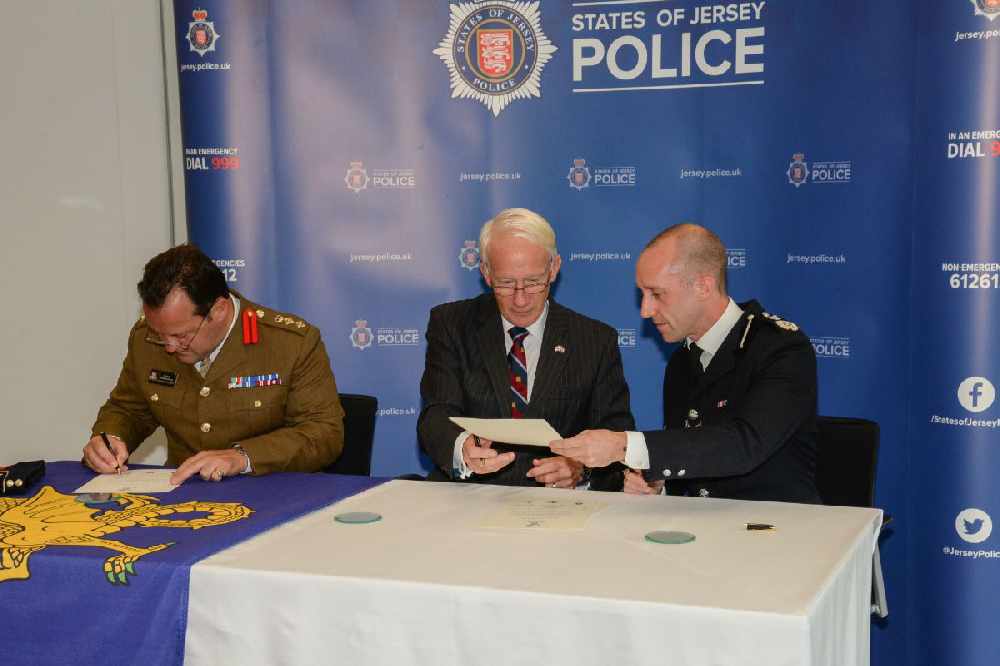 Jersey Police has signed the Armed Force Covenant.
Acting Chief Officer James Wileman, the Lieutenant Governor, Home Affairs Minister Constable Len Norman and a small group of ex-military police staff took part in a ceremony at force HQ.
Signing the covenant demonstrates the enduring commitment to recognising the vital role that service personnel and their families play in serving the nation.
"By signing the Covenant the States of Jersey Police is making a commitment to service personnel that we take very seriously. We already benefit from the wealth of experience and skills that ex-service personnel provide, with a number of serving police officers and staff from an armed forces background.
"We also acknowledge that there is a large ex-forces community in Jersey, in fact it is believed to be a higher proportion of the population than in the UK, and we must do our bit to ensure that they are supported and treated with fairness and respect." - A/DCO Wileman

More than 4000 public and private sector organisations and companies have now signed the Covenant across the UK and Crown Dependencies.