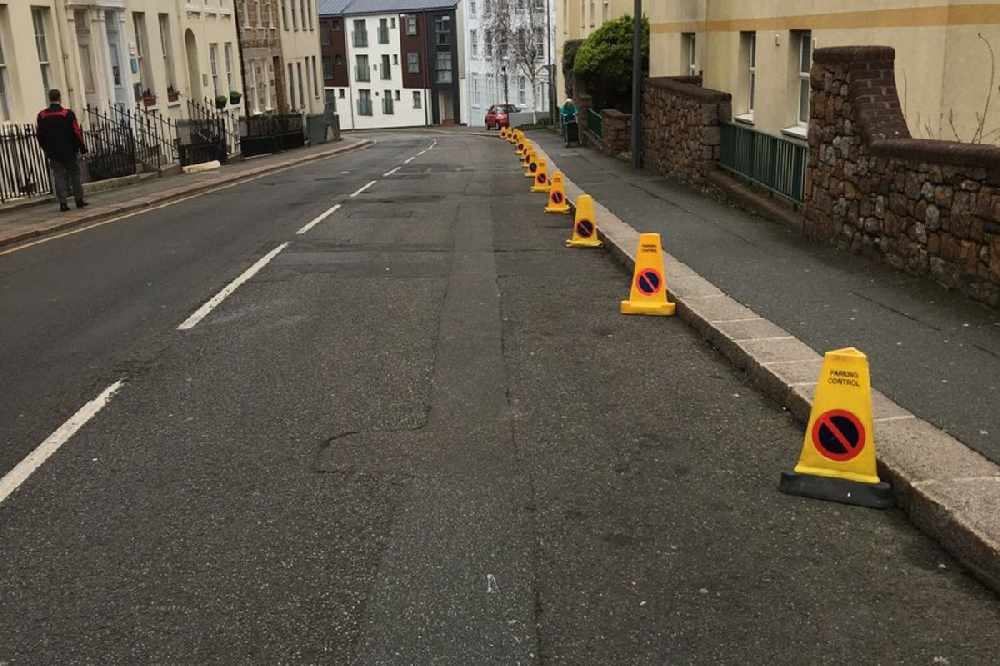 An explanation has been given for why parking along Pier Road has been removed.
The issue was initially raised by the Jersey Chamber of Commerce, who hinted it may have something to do with the controversial Liberation 75 project.
Chamber voiced concerns for redirecting traffic if #Liberation75 go ahead, including chaos going up Pier Road & over. Oh wait a minute... Today 30+ 20 min & 1 hour parking spaces removed on Pier Road. Removing the argument by removing parking spaces? pic.twitter.com/qih4a04xMW

— Jersey Chamber (@jerseychamber) March 19, 2019
But LibertyBus says that road is being used as a diversion for the Route 1 service while Green Street is closed - and that parking was removed to 'ease traffic flow'.
St Helier Constable Simon Crowcroft says an alternative route using Cleveland Road was suggested, but the Bus company chose to use Pier Road.
consultation w the Parish on the diversions was left to the last minute. We're not prepared to lose 60m of car parking in Roseville St which wd have caused hardship for residents and visitors. An alt route using Cleveland Rd was suggested but the Bus co chose to use Pier Rd

— Simon Crowcroft (@SimonCrowcroft) March 20, 2019
LibertyBus then replied explaining their decision.
Unfortunately the turning on Cleveland Road proved too tight to make safely so using Pier Road was the only option to enable us still to serve Havre des Pas. The parking has been suspended to make the road safe for all users.

— LibertyBus (@LibertyBusje) March 20, 2019
The Green Street roadworks are due to last until June.