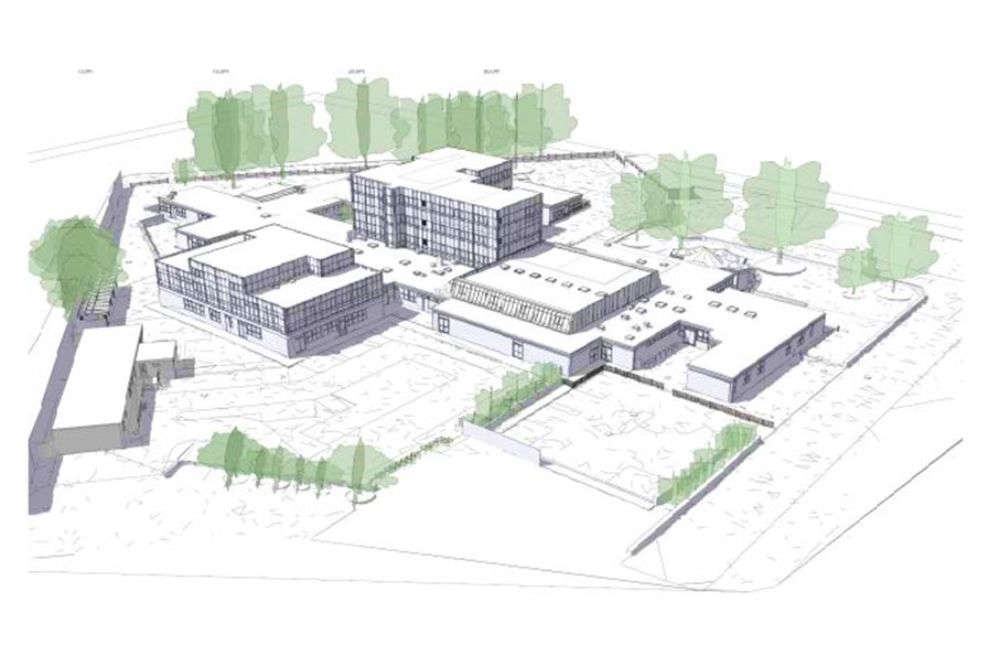 Picture Credits: Morris Architechts
Plans for how the old Les Quennevais school will be transformed into a temporary medical facility have been unveiled.
Overdale health services are moving there while the new hospital is being built.
The old school entrance will be the main patient entrance, while the former library entrance will lead to the Child Development Therapy Centre.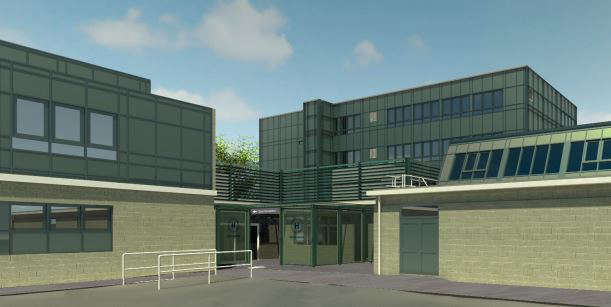 The proposed patient entrance
There'll be 127 parking spaces, 14 disabled spaces, two drop-off areas, and 60 covered bike spaces.
Off the main entrance, there'll be a reception, main waiting area, cafe, and a children's playroom, along with nappy changing and infant feeding areas.
Other areas in the planned facility include interview, counselling, and family rooms - and areas for diabetes, audiology, retinal screening, urology, sensory, pain medicine, and older adult mental health.
Staff rest zones, break-out spaces, and quiet workrooms are also included, along with a space for Meals on Wheels.
There'll also be a hearing aid workshop, utility rooms, two virtual consulting rooms, overflow management areas, out-of-hospital physio, pain medicines, and phlebotomy.
The designs explain that there are no plans to remove any of the existing trees on the site, but some arboricultural remedial works may be needed.
The move is expected to take nine months, with work to fit out the former secondary school beginning early next year.
In the meantime, old furniture and asbestos is being removed and minor repairs made to the building.
"This important step in the project will allow the hospital team and Health and Community Services to carefully relocate existing Health services at Overdale to a new facility in readiness for work to begin on constructing the Island's new hospital. By submitting this application now, we remain on track to open our new hospital in 2026.
"Our Clinical Director, Professor Ashok Handa, has also been working closely with all of the current users of Overdale to ensure that their requirements are taken fully into account in the new temporary facility." - Senator Lyndon Farnham, Chair of the Our Hospital Political Oversight Group.