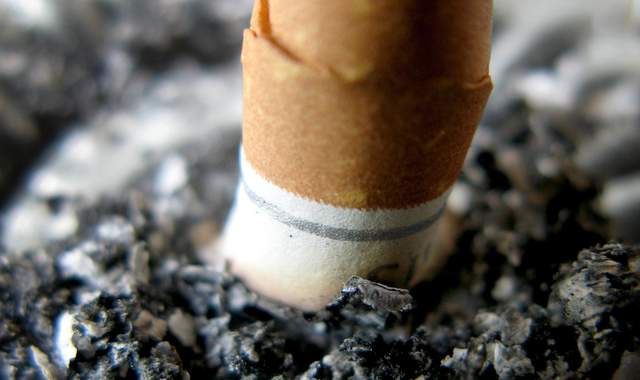 The Parish of St Helier is launching a new campaign to try to stop people from dropping cigarette butts.
Municipal Services Manager Deborah D'Orleans says they make the town look untidy, and have an impact on the environment.
Butts contain cellulose acetate, a form of plastic which can take up to 12 years to degrade.
"Cigarette filters have been found in the stomachs of fish, birds, whales and other marine creatures who mistake cigarette butts for food."
The Town Hall says it spends a lot of time and money clearing cigarette ends off the road.
Littering is an offence that carries a fine of up to £500, and the parish says 'greater enforcement' of the law would do a 'great deal to discourage smokers' from throwing butts on the ground.
Businesses are being encouraged to tackle the problem by providing ashtrays or cigarette bins outside their premises or by sponsoring bins around town.
Special pouches are being provided free to smokers and gum chewers to store their rubbish in until they can dispose of it properly. They are available from the Town Hall reception.