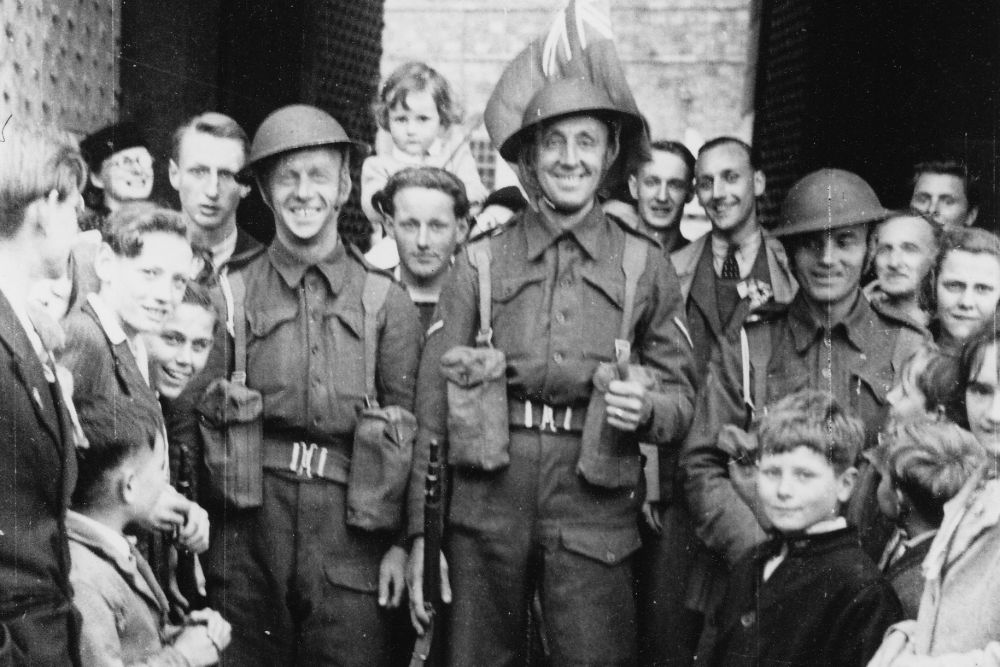 Pictured: Three British soldiers guarding Fort Regent main gate to prevent Islanders from entering
Jersey Heritage has created a new display allowing us to relive the experience of Liberation Day in 1945.
The exhibition at the Jersey Museum gives islanders the opportunity to immerse themselves in the festivities and joy experienced by those who were there 75 years ago.
A ten-minute film 'A Day to Remember - Liberation 75' will be projected throughout the day, displaying crowd scenes from the Royal Square and the Pomme D'Or Hotel. It includes stories from islanders who enjoyed the celebrations, as well as deportees and political prisoners in Germany, and evacuees in England.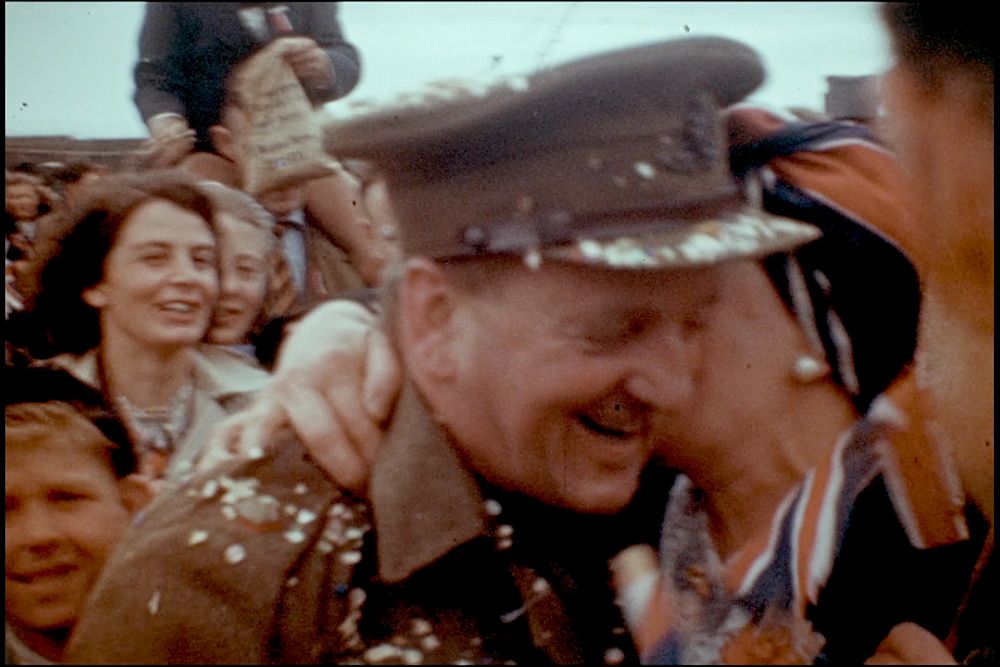 One of the few colourised pictures by Doctor Mortimer Evans
Jersey Heritage's curator, Chris Addy, has overseen the project which includes newly recorded interviews with Occupation veterans and their descendants.
"The exhibition involves the thoughts and feelings of many people who experienced Liberation in its varying carnations at the time. It also includes the thoughts and the sentiments of descendants of Occupation liberation veterans.
Having the input of descendants gives the exhibition even greater life really, and I hope will encourage people to think about how we'll continue to mark the Liberation when we go forward, and indeed when we reach a time when there is no living memory, how will we then keep the spirits of the Liberation alive?"
The new exhibition was originally due to open in May ahead of the 75th anniversary this year, however, due to COVID-19 all heritage sites were closed.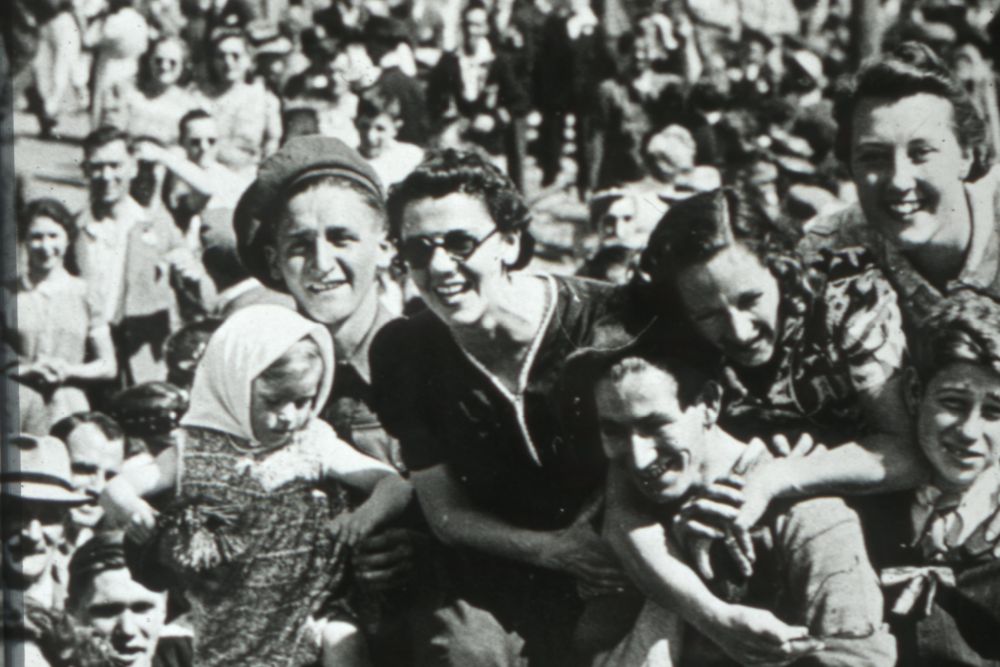 Joyous Islanders swamp members of the Liberation forces at West Park
The exhibition will continue until April/May next year.