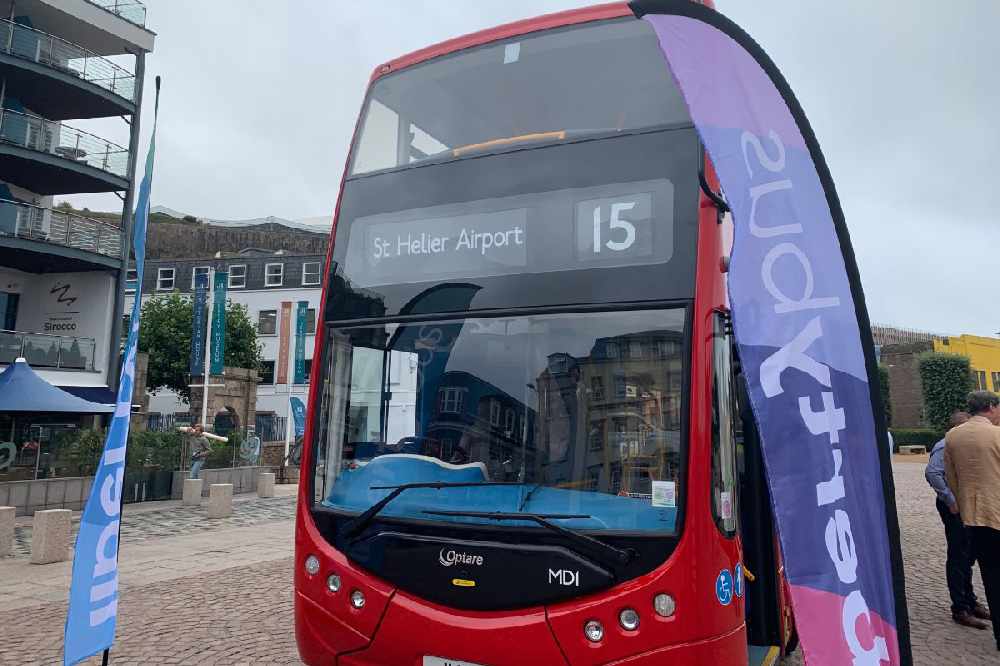 The director of LibertyBus is hoping to run a new electric bus trial in the new year with updated technology.
Kevin Hart says the bus trialled in Jersey over the last few months, which has broken down a couple of times, isn't right for the island because it's not got long enough range.
He's hoping to run new tests early next year.
"If the range is able to meet what we need - 200 miles a day - then great. On paper it says it can, with the terrain we run it possibly can't and that's the bit we need to check."
The electric bus currently in the island started its trial on 2 September. The test was due to end after six weeks.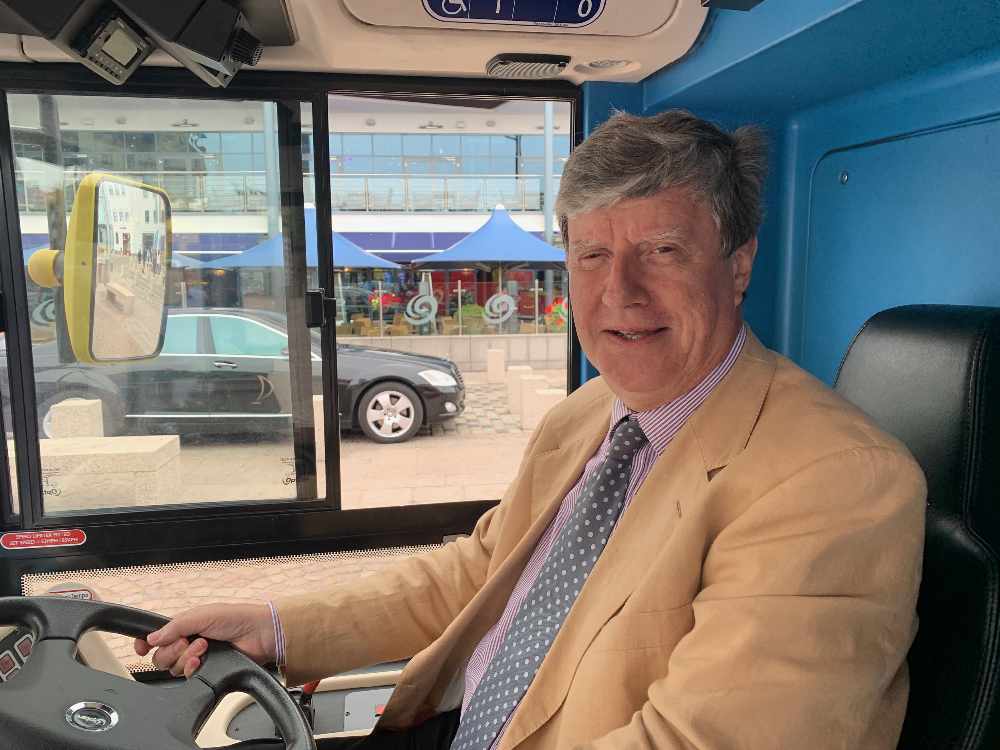 Infrastructure Minister Deputy Kevin Lewis behind the wheel of the electric bus before its trial started in September.
However, it has broken down twice for different reasons, including developing an issue with its cooling system, which means the bus has been here for longer than first anticipated.
It has been back in service successfully for the last few weeks and will be heading back to the UK within the next few days.
Despite the problems, Mr. Hart says many benefits have been noted.
"Passengers love the vehicle, it's a smoother ride. Drivers love the vehicle, they find it a smoother ride and nicer to drive. It's a positive move (introducing an electric bus to Jersey) and it's the right move and we've got to keep going at it until we get the right solution."