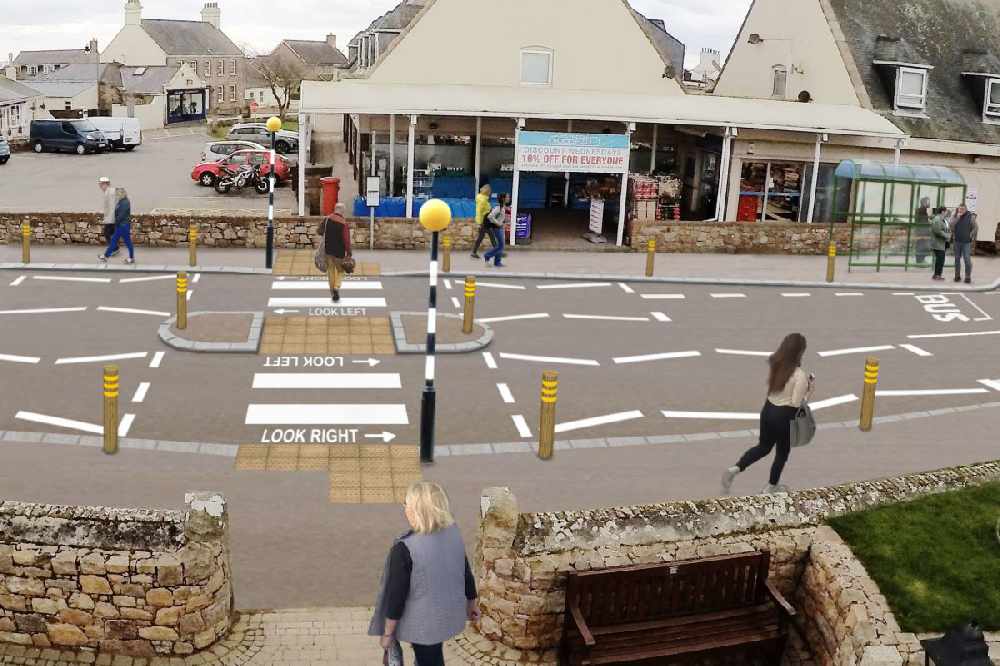 Work is due to start within the next year to address road safety concerns in St Ouen's Village.
The pelican crossing and bus lay-bys will be removed and replaced with a zebra crossing and a bus shelter by the shops.
Footpaths will be widened too.
£100,000 has been set aside for the work.
Parishioners have approved the measures at a parish assembly this week.
Constable Richard Buchanan says change has been needed for years:
" It has been a running sore in the parish for some time because unfortunately people use the bus stop as a car park, and when the bus arrives it stops in the middle of the road, away from the pelican crossing, and at school drop off and pick up times youngsters tend to run into the road behind the bus, straight into traffic coming the other way if they are not careful."