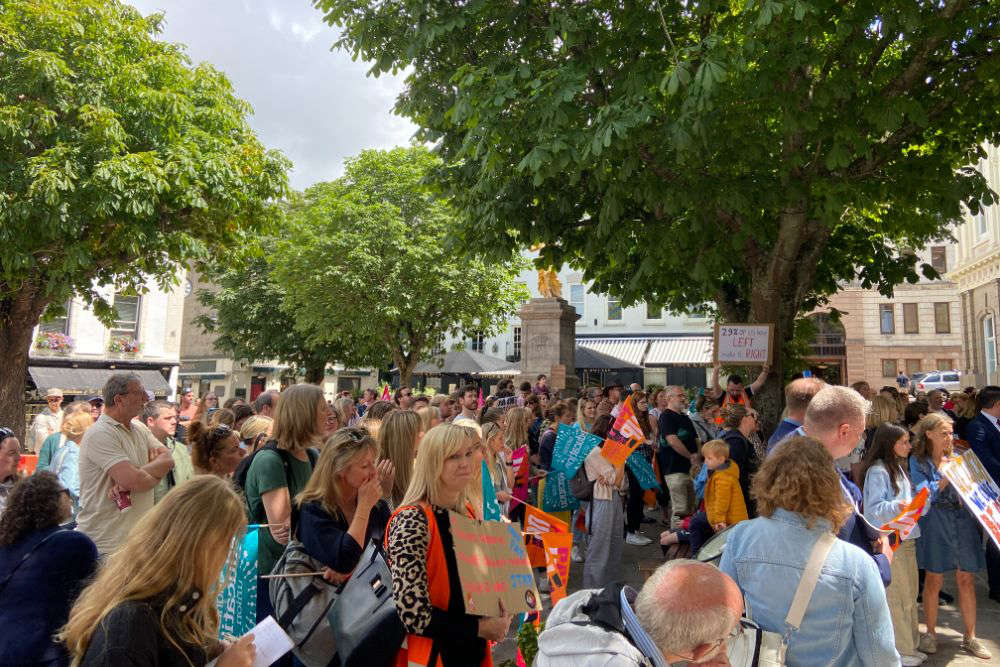 Teaching union NASUWT says it has withdrawn strike action planned for Tuesday (12 Sept).
All three of the island's unions gave notice of three strike days including 12 September and 18 & 19 October, after they said the government had withdrawn its promise of a backdated pay rise.
The States Employment Board denied this, saying that it couldn't be implemented until the unions had balloted their members and agreed to the uplift in writing.
The NASUWT General Secretary, Patrick Roach, says that the 'resolve of members' meant the SEB agreed to pay the backdated pay, 'whilst acknowledging that the NASUWT remains in dispute over pay'.
"This chaotic situation could have been avoided if ministers had paid the back pay along with the 7.9% award in July.
The government should move swiftly to resolve this, pay teachers what they are owed and then move on to meaningful negotiations around future pay and workload agreements."
Despite the retrospective pay and the cancellation of 12 September walkout, the union says it 'remains in dispute'.
It says a decision will be made on the October strike dates 'in due course'.
The NEU and NAHT have told Channel 103 their members will still strike on Tuesday unless a 'deal can be brokered by midnight tomorrow' (11 Sept).
The NEU say its 'regrettable' the action will continue.
"The SEB had the opportunity to really make a breakthrough, with a clear new offer, in order to resolve this dispute today.
No talk of an enforced pay uplift or back pay at 7.9% will be enough for our members, who have already given up a day's pay in July to bring the attention of the crisis in education to the Island.
We regret the disruption in education to students, and the effect that the action will have on parents and the wider society."