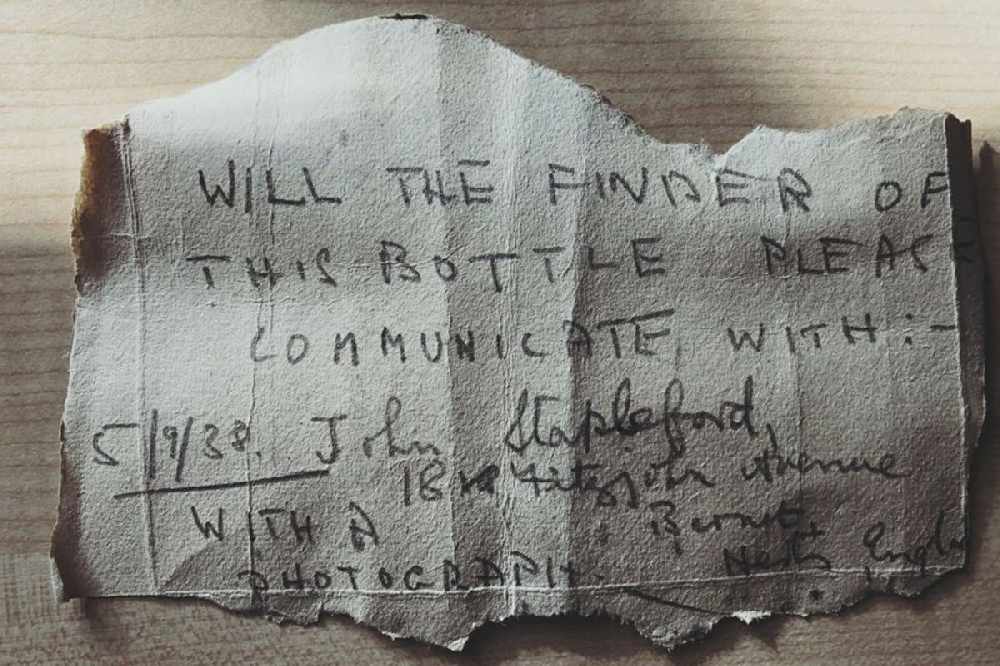 The mystery of the message in a bottle found in St Aubin's Bay after 82 years has taken another twist.
It was written by a John Stapleford on a piece of card from a cake box, which originates from Cawley Bros, which used to be on Halkett Street.
"Will the finder of this bottle please communicate with: John Stapleford, 18 Fitzjohn Avenue, Barnet, Herts, England, with a photograph."
Phil Le Cheminant, who has been leading the research, tracked down a John Stapleford who he and message finder Nigel Hill originally thought was behind it. Known as Jack, he was in the island for a family wedding in 1938.
However, it's emerged the note was penned by a different John Stapleford.... his son, John junior, who would have been 14 at the time and was known as Tony.
"Nigel has had contact from a direct descendant of John Jnr and they have identified the handwriting as his. So we now believe that the note was written by the son, 14 year old John, and perhaps the cake box was a favour from the wedding or something like that. Perhaps he scribbled the note on the ferry as they left for home and tossed it over the side of the boat." - Phil Le Cheminant.
Finder Nigel has posted an update on the story on Facebook, along with photos of note-sender John supplied by his daughter who saw the story in the national media.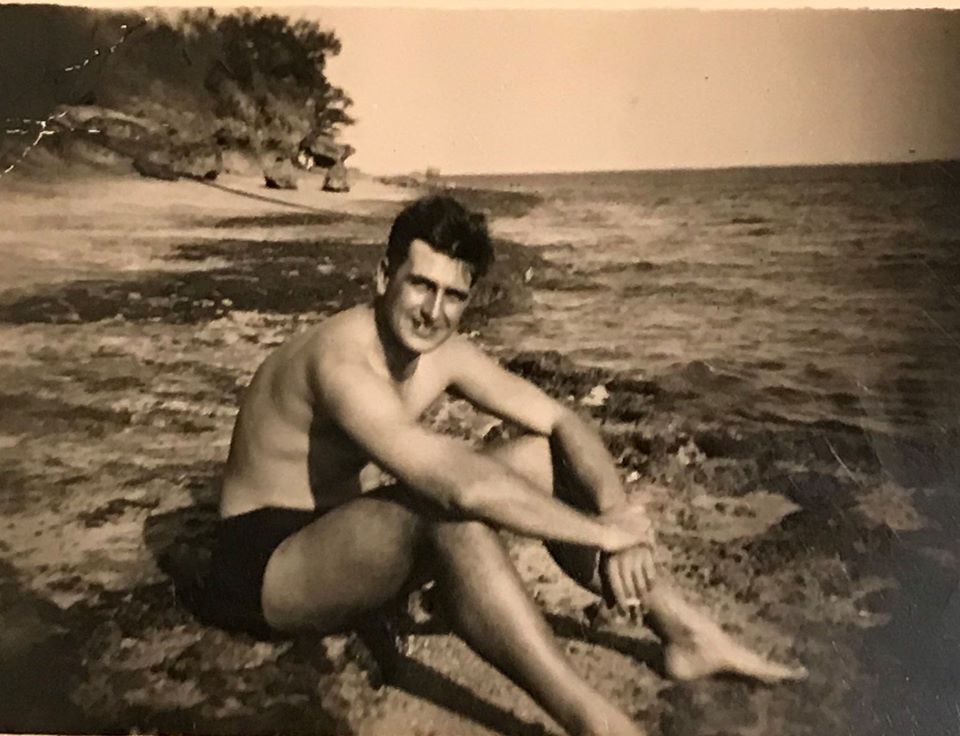 A family photo shows John sitting on a beach in Mombasa in 1946 (age 22) while serving in the Merchant Navy
"What a nice conclusion to a very nostalgic and romantic story. I am staggered by the local and national interest but also overwhelmed by the help I have received. I want to personally thank all the Jersey people for their messages and assistance, as well as the technical assistance I received in genealogy from the UK. I'll post the bottle and the note to Johns daughter next week. I know the story will live on in the family for generations and the note will make a fabulous family heirloom."
Phil says it will be a fitting end for the family to hold 'this piece of history in their hands'.