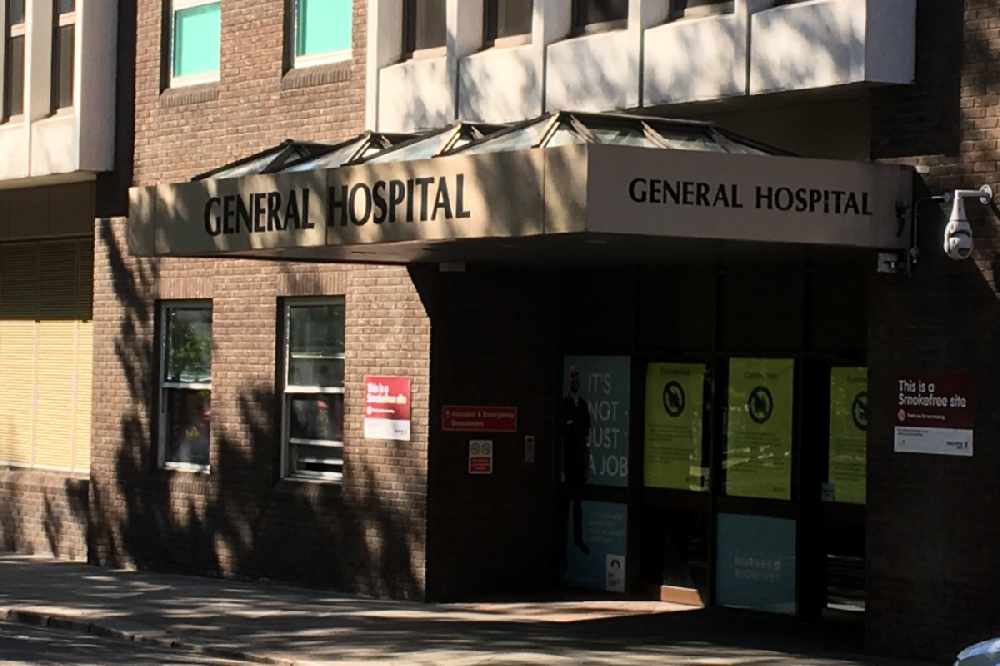 A more robust system will be put in place in Jersey's General Hospital to stop people with Covid-19 from getting in.
Visits to the adult wards and mental health wards were banned a week ago today (13 January) after a Covid-19 outbreak, caused by a few visitors coming in with symptoms.
It was called 'barbaric' for Deputy Montfort Tadier. He asked for States members to agree that people who don't have Covid-19 should be allowed to visit - and for a stricter system to make sure hospital visits can take place safely for people who don't have the virus.
The announcement that "most visits" to hospital are being banned due to #COVID should alarm us all. Some have very vulnerable loved-ones who will feel very isolated and lonely. This is barbaric. Prisoners are treated better. Why not make LF test compulsory for visits. #JerseyCI

— 🇯🇪 Montfort Tadier🇯🇪 (@DeputyTadier) January 12, 2022
The government said the decision had been taken to 'support the continued effective running of the hospital' at a time when Covid-19 transmission remained high.
25 people are currently in hospital with Covid-19.
It also revealed that, in some cases, members of hospital staff had been subjected to verbal abuse from a small number of visitors who didn't comply with the rules.
"We were initially, I think, led to believe that the ban was based on the fact that people have been turning up and the hospital, they've been behaving abusively, and not willing to provide evidence of a negative test.
I have no reason to doubt that may have occurred and that is unfortunate and that can never be condoned, but similarly, I've heard lots of stories about people turning up at the hospital, presumingly named visitors, saying I've got my lateral flow test here, would you like to see it, and they'd say no it's OK, go in, we trust you.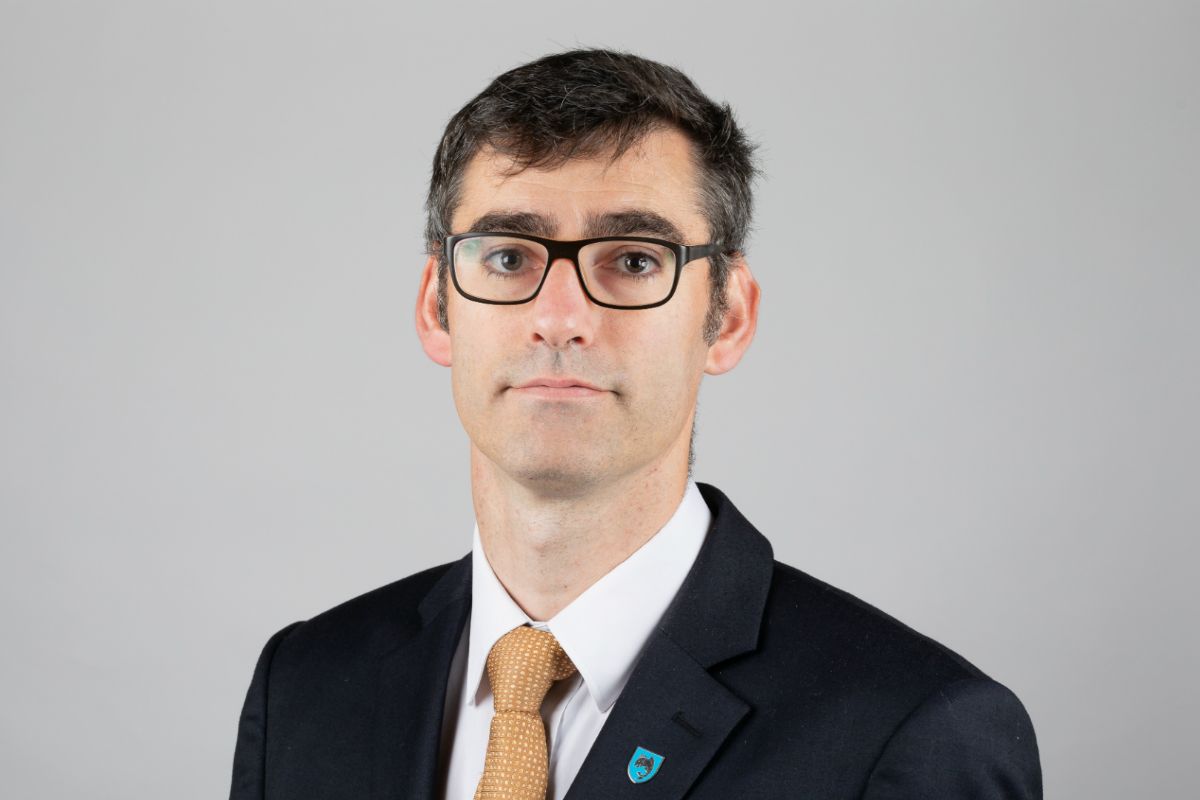 I think when you have a system that relies on a high degree of discretion, or that isn't policed properly and the rules may differ and the interpretation may differ from case to case, that is when you will get people reacting in a possibly hostile manner.
If we had a clear system which says in order to visit, for example, you must be a named visitor, you must make an appointment, you must register with the testing service on egov... we've invested so much in this island in terms of the border force when people come visiting the island to keep the island safe, we've invested a lot in the furlough scheme and all those schemes around the workplace, yet when it comes to the most vulnerable who find themselves acutely ill or morbidly ill in hospital, we find ourselves in a position where we haven't been able to keep them safe." - Deputy Tadier.
Deputy Jess Perchard told States members that the island is in a different place with coronavirus compared to 2020, which should have a significant effect on policy decisions, while Deputy Louise Doublet said she would happily take a supervised lateral flow test and wait for the negative result before being allowed into the hospital.
International Development Minister Deputy Carolyn Labey was very critical of the current restrictions, calling them 'draconian'.
"I really don't feel that we have the right to ban people from visiting their loved ones when they're at their most vulnerable.
I understand the clinician's point of view and this is obviously an easy measure just to ban people from the hospital, but it is not the right one.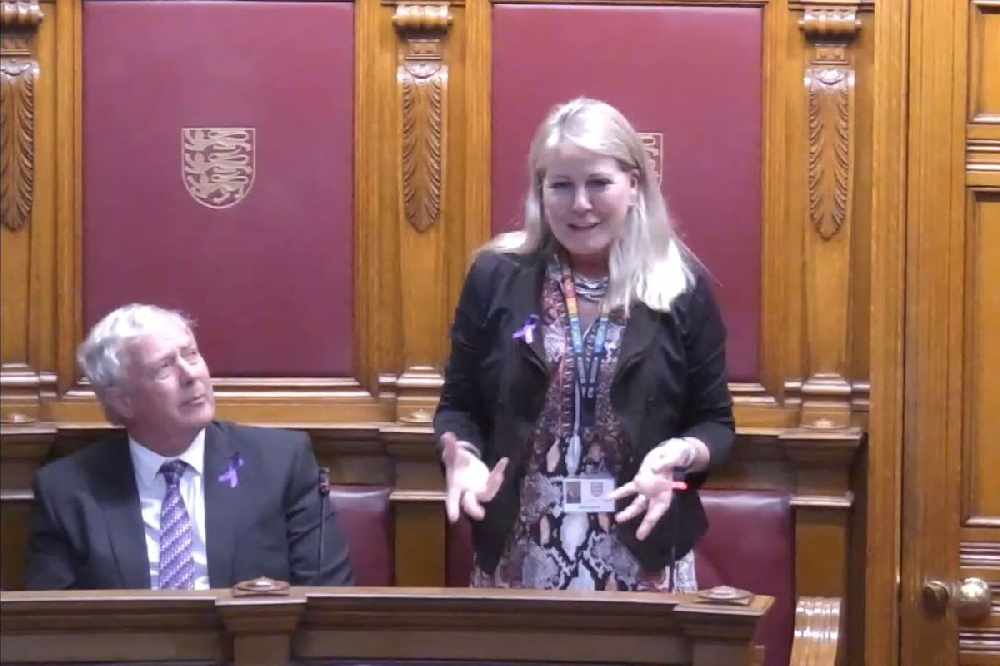 It might be the easiest way to be clinically safe, but it doesn't consider the holistic care of that patient, in my view."
It was voted through by 40 votes to three, with one abstention.
The Constable of St Clement, Marcus Troy, was one of the three to vote against it.
He told the States Assembly about undergoing 12 rounds of chemotherapy and battled through tears to praise the staff who faced danger to help people during the early stages of the coronavirus pandemic, when the picture was much more uncertain.
"We are at the final hurdle of the Covid cycle, we hope, we think. We don't even know whether the next person coming in through the hospital door has Omicron or the next variant. Why are we so stupid as to allow people to come in, saying we think they might be Covid-free when the gestation period for Covid is 2-5 days in any case?
"So anybody walking through the door, whether they've had their lateral flow test or not, might still have Covid and there just might be a 0.00001% chance that that next person coming through the door might have the next variant which might be ten times worse.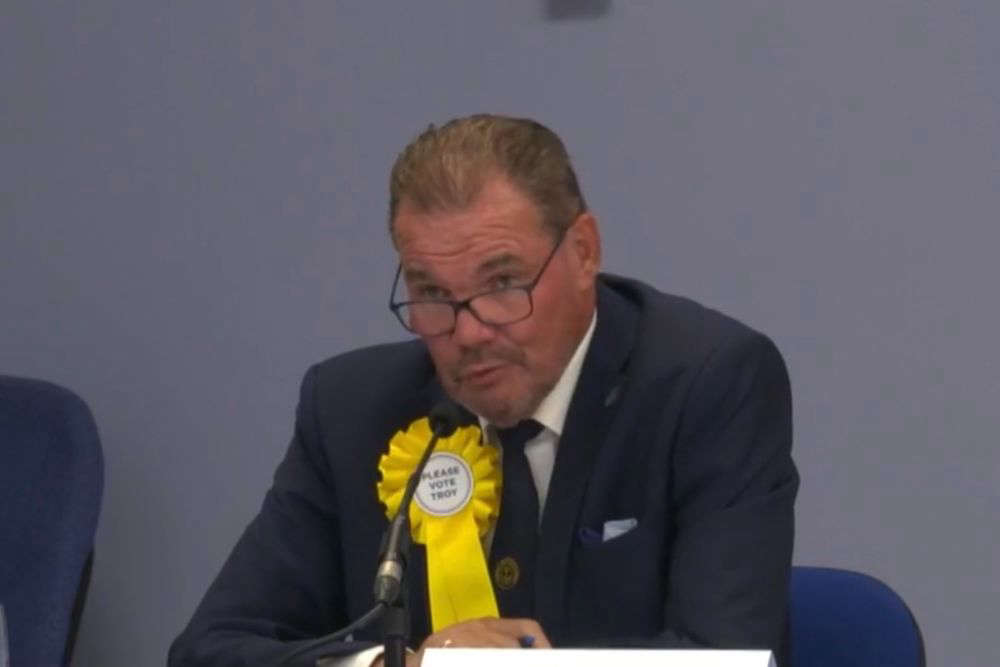 I wholeheartedly agree with the empathy expressed by various speakers previously that there is a need to have your family by your side, and I missed that for hours and days on end, but the governing picture is this - you have to look after the general populous.
I don't know why we would risk going against their (clinicians') advice at the final hurdle of this major two-year worldwide pandemic."
Health Minister Deputy Richard Renouf voted for the proposition, despite telling States members earlier in the week that he wouldn't.
It is, though, unclear as to when visits will be allowed to resume.
"The proposition asks me to agree that people who do not have Covid-19 to visit people in hospital. Of course, I really think they really should be allowed to visit people in hospital.
Then it asks me to request, as a matter of urgency, that I instigate a robust system to keep people who do have Coid-19 from visiting people in hospital.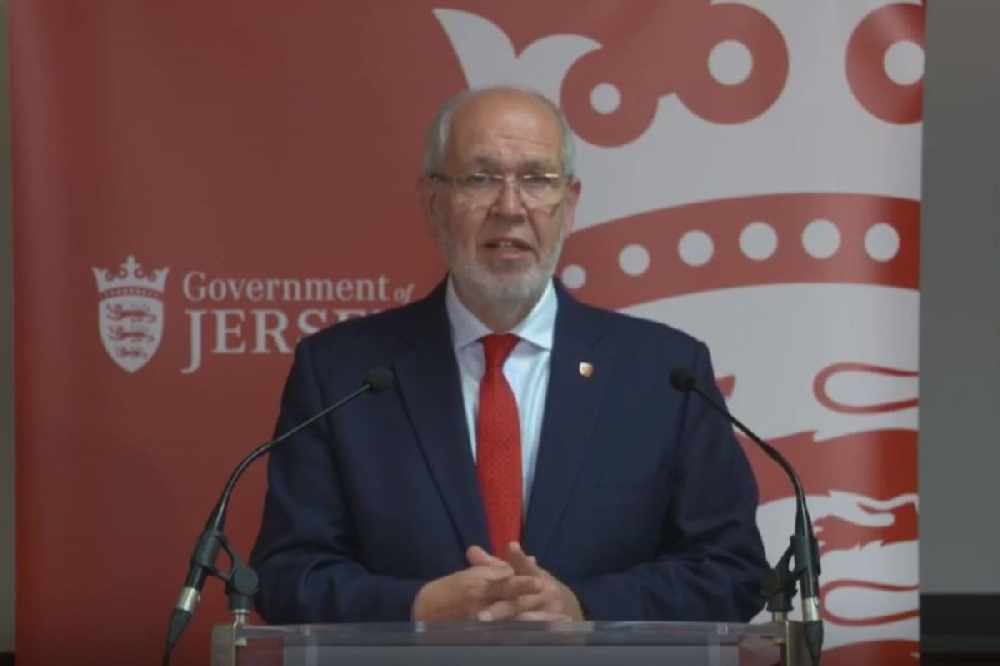 I will accept that request, if the assembly wishes me to, on the basis that a robust system means a safe system, which is confirmed to me as safe by our clinical leadership. With that system, I will instigate it to ensure visiting.
Whilst we're trying to work that out, I undertake to the assembly that we'll continue trying to achieve it."