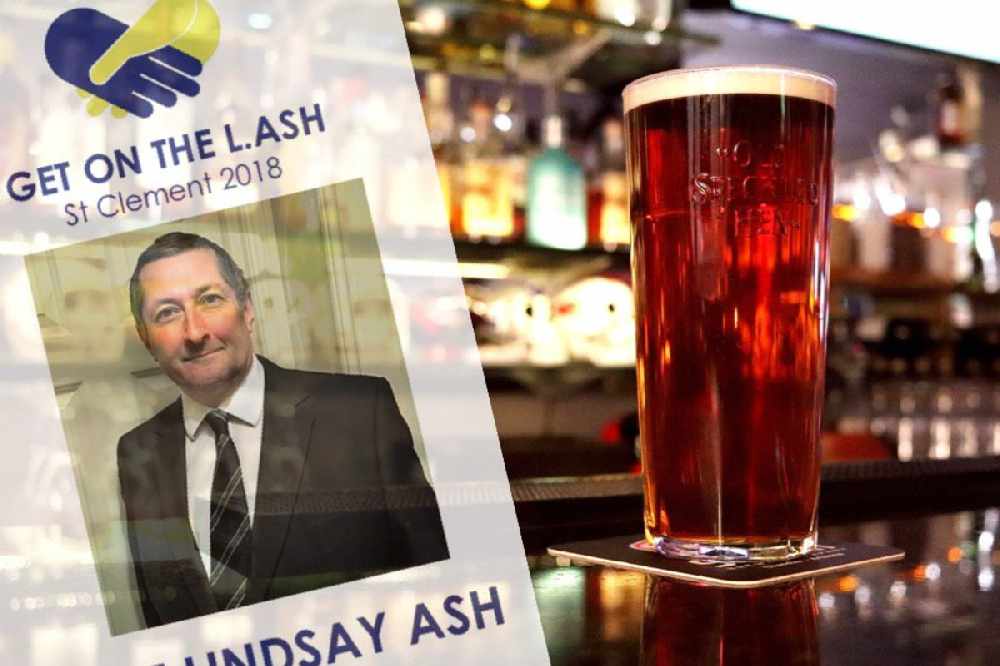 A Jersey backbencher who used the election campaign slogan 'get on the l.ash' wants the States Assembly to have a debate on whether to scrap the minimum pricing for alcohol.
The 50p a unit pricing was introduced in April following approval from the Licensing Assembly.
But Deputy Lindsay Ash says he and fellow members were completely unaware it was coming into effect. Under the 1974 Licensing Act, the licensing assembly has the statutory power to make such a decision without consulting States members.
He's called it 'strange for a decision of this magnitude to be taken aside from consulting the States'.
"The first I heard of this was when a gentleman who runs the corner shop at Havre des Pas told me it had been introduced and it came as quite a shock to me!
"They've tried it in Scotland and it's had some success as far as I can understand, but their drug usage has gone up during that period and interestingly so has shoplifting gone up during the period that they've introduced it.
"I think it's debatable as to its effect."
The St Clement politician is also asking for bars and pubs to be allowed to offer and advertise promotions on drinks.
"You go into any supermarket and they'll be offering deals. At a time when we're trying to help the hospitality industry to get back on its feet, I really feel that it should be allowed to offer happy hours, etc.
"There will be certain groups that probably don't want to offer deals because they will be happy charging the levels they want at the moment and won't want to come into any competition.
"But when we're an island that prides ourselves on free regulation low-tax, I feel that competition should be an integral part of any industry."
It's due to be debated by States members following the summer break, on 8 September.
If approved, the Economic Development Minister will be asked to make sure the Licensing Assembly is made aware of the States Assembly's decision so the changes can be implemented.