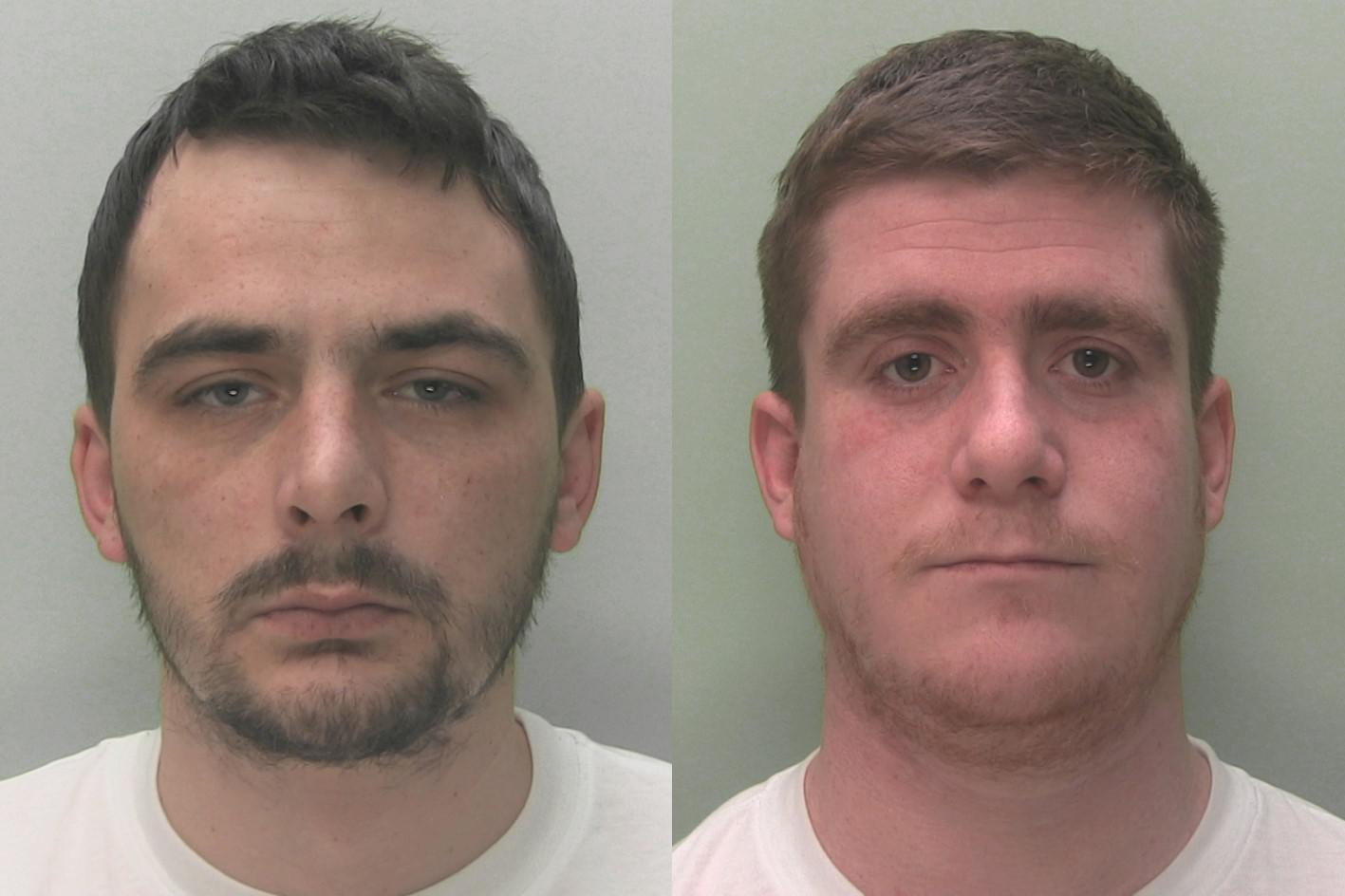 Luke Clint Cox (33) and Michael Anthony Quinn (29)
Two men have been jailed after a string of 'brazen' thefts from St Helier homes.
Jersey Police say electronic devices, bottles of brandy and champagne, as well as a rare coin collection were among the belongings stolen earlier this year.
The thefts happened in the early hours of the 4th of January. Some residents were at home at the time.
Police say 33-year-old Luke Clint Cox and 29-year-old Michael Anthony Quinn were disturbed during one break-in, forcing them to make a swift exit through the front door.
A credit card was also stolen - which the pair used to buy tobacco and cigarettes, as well as their bus tickets.
Cox and Quinn plead guilty to four counts of illegal entry, two of false pretenses and receiving stolen property.
Quinn was sentenced to three years behind bars, while Cox - who also admitted being in possession of Cannabis - received a four-year sentence.
Detective Constable Adam Claxton says good teamwork and witnesses coming forward led to the pair being quickly identified:
"They were brazen in their actions by committing these crimes whilst the homeowners were at home and we take a zero-tolerance stance to offences such as these.
We will always do our utmost to bring offenders before the courts to face justice and we hope this sentence sends out a strong message to those intent on committing serious crime.
"We would like to take this opportunity to thank the victims in this case for their support throughout the investigation."