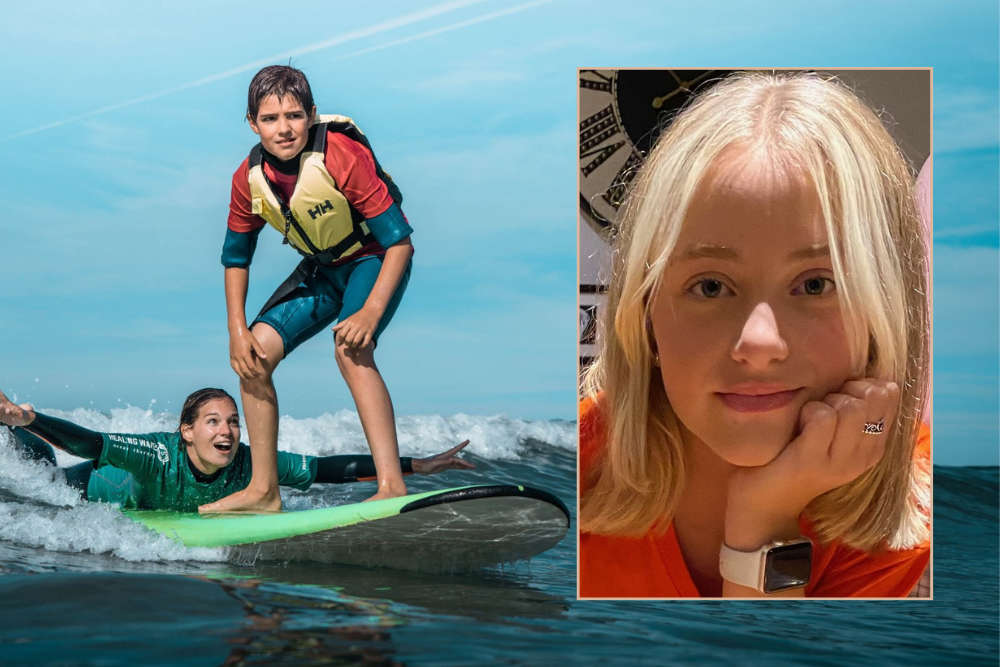 The Jersey Community Foundation has released details about how Kezia's Fund will be used to mark her 16th birthday.
The JCF has announced today (26 July 2023) that 11 local organisations, groups and charities will be benefiting from the fund.
As an island, more than £125,000 has been raised for the fund and £109,689 has been given to:
Thrive Jersey, Youth Suicide Prevention Advocacy - £10,000;
Jersey Youth Trust, Wellbeing Days - £5,404;
Family Nursing & Home Care, Emotional Gym - £14,460;
All Matters Neurodiverse Jersey, Neuro Mind Counselling Outreach Project - £6,825;
Brighter Futures, 'Drawing and Talking' Programme - £4,600;
Healing Waves, Two Seasonal Workers' Salaries - £20,000;
Jersey Eating Disorders Support, Counselling - £5,000;
Kairos Arts, Training Center Manager - £10,000;
Mind Jersey, Support for Youthful Minds Participation Group - £20,000;
NSPCC Jersey, 'Letting the Future In' - £8,400;
St. John Ambulance, Young Responders - £5,000.
Kezia's family created the fund to support the mental health of children and young people in Jersey.
The young islander tragically took her own life in March 2022, when she was just 14 years old.
Since then, many fundraisers have taken place to raise money for charity, such as Run4Kezia, which is going to be an annual event.
Ben Mason, Kezia's brother kickstarted the fundraising by creating a JustGiving page for teenage mental health in Jersey.
It gained the attention of celebrities like Fatboy Slim, Pixie Lott, and The Rare Occasions, who sing Kezia's favourite song, 'Notions'.
This year, Run4Kezia will be taking place at the waterfront on 10 September, starting at 8:00 am for the 10K and then 9:15 am for the 5K am and 10:15 am for the 2K.
Organisations in Jersey to support children and young people's mental health:
Child and Adolescent Mental Health Services (CAMHS)​ - 01534 445030
Youth Enquiry Service (YES): 0800 7350 010
Children and Families Hub: 01534 519000
LGBTQ Youth Project: 07797 730102
My Time 4 Young Carers: 01534 280530
Mind Jersey: 0800 733 59404
NSPCC Jersey: 01534 760800
Samaritans: 116 123
The Bridge: 01534 449495
Brighter Futures: 01534 449152