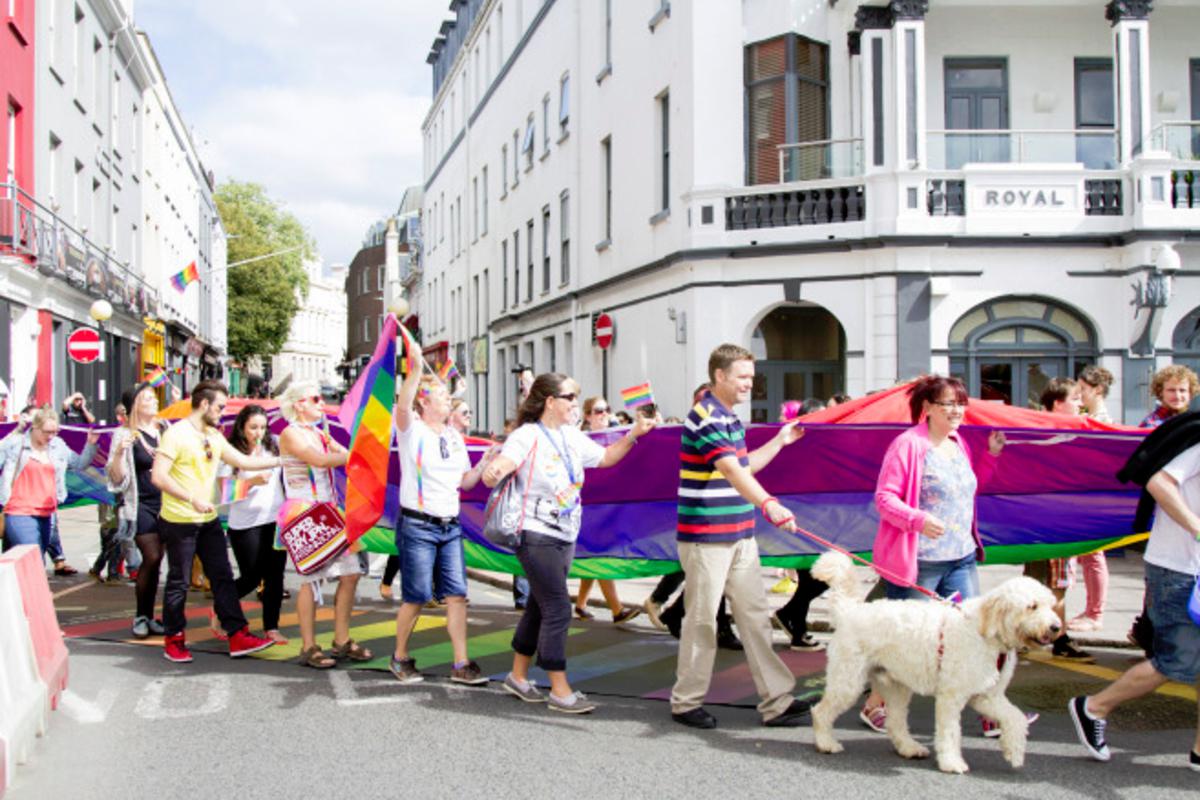 Channel Islands Pride 2020 is taking place in Guernsey, but Covid-19 travel restrictions mean people from Jersey can't attend - so the party is going online instead.
Every year Jersey and Guernsey take turns to host the annual CI Pride event, with Guernsey taking the baton this year.
The celebration of diversity, inclusion and equality can go ahead as normal there because the island has no social distancing requirements, with the Bailiwick having only a single case of coronavirus since late April.
However, isolation-requirements for arrivals to Guernsey mean many people from Jersey who had hoped to attend have not been able to.
To make sure Jersey doesn't miss out, Liberate and the Youth Service have teamed up to host a virtual event.
Lead youth worker David Bras says ten young islanders have helped organise the online celebration.
"Although Covid-19 has meant we have had to think a little differently this year on how we mark the event in Jersey, I'm proud of the hard work of the young people who have organised this spectacular virtual party so Islanders can still mark this important annual event.
"Pride enables us to have conversations about diversity and also shows LGBTQ+ people that Islanders are supportive of them and believe they are a valued part of the community."
Assistant Minister for Education Deputy Jeremy Maçon says the event will celebrate the inclusion of all LGBTQ+ members.
"During these unprecedented times, many amongst our young LGBTQ+ community will have felt isolated at times, especially if they don't have a supportive family.
"This will be a great opportunity to network and to know that they're not alone. Pride is for everyone as it's about understanding who you are and being to express that without fear so I would encourage anyone to join in and celebrate Pride."
CI Pride Director Ellie Jones explains how everyone can join in virtually from Jersey.
"It'll be great if people tune in. We will be livestreaming what's going on on the main stage on the Channel Islands Pride radio - so if you just google that you can find it, and were hoping to do some livestreaming as well on social media."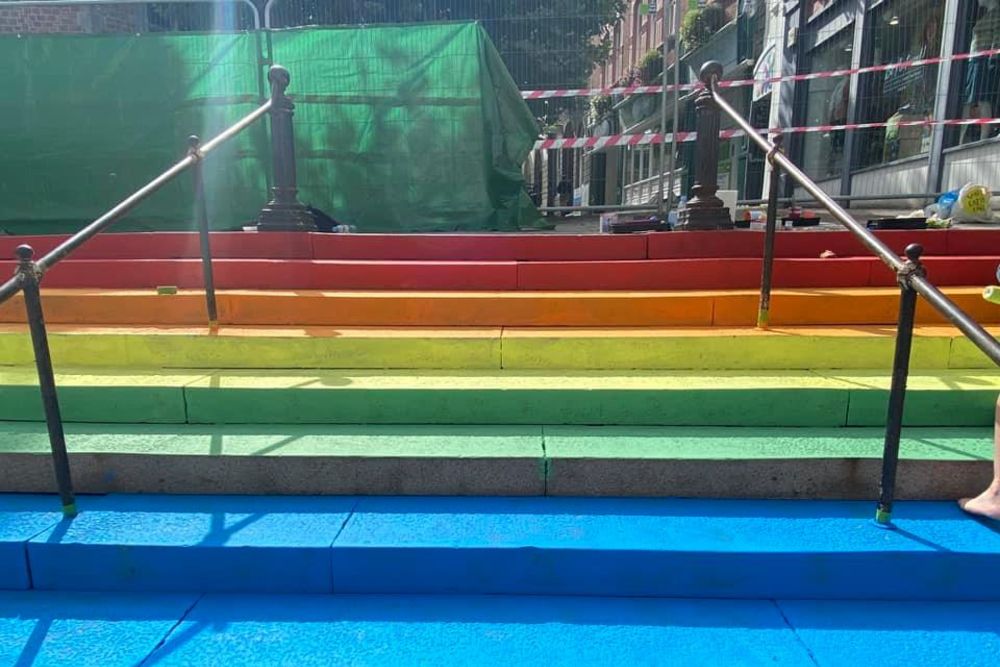 The steps into Guernsey's Market Square have been given a temporary makeover. Credit: Channel Islands Pride
Guernsey's 'Come Out, Be Visible' themed day will be promoting the representation of the LGBTQ+ community, and also celebrate the biggest party of the year since lockdown.
Preparations have included painting the steps of Market Square and projecting a rainbow onto the steep of the Town Church in St Peter Port.
The day's events will start in Candie Gardens at 2pm.
It is believed to be the only official Pride event taking place in Europe this year, because others have been cancelled due to the pandemic.
CI Pride celebrations began earlier this week in Sark with a 50m long rainbow flag along La Coupée.
🏳️‍🌈 Feeling liberated on La Coupée 🏳️‍🌈@LiberateJersey @wmulbgt @AshleyEsqueda @HesterDressage pic.twitter.com/JvKduZTXgC

— Visit Sark (@Sark_Events) September 9, 2020
Last year Jersey hosted 'Pride on the Beach', which hosted live entertainment, food and drink, community stalls and beach games