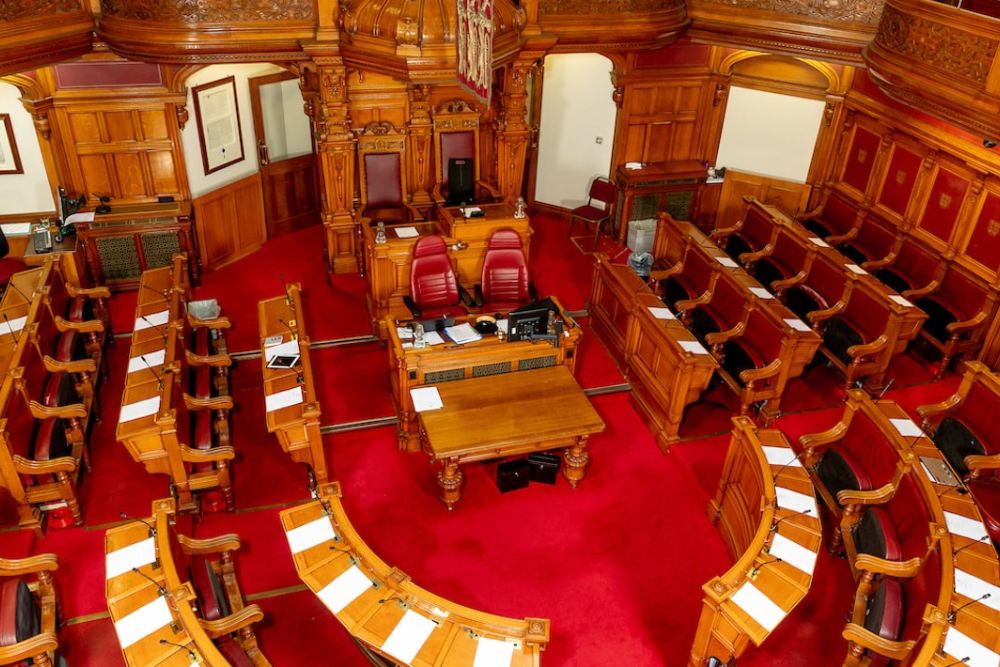 Jersey won't be following Guernsey's move to have laws approved by its Lieutenant Governor rather than the UK Privy Council.
Guernsey's States announced last week it is pursuing plans to bypass the current lengthy process of gaining Royal Assent.
"It is proposed that, if agreed, Bailiwick legislation in future would be approved by the Bailiwick's own Lieutenant-Governor on the Sovereign's behalf, except for Reserve Matters including those affecting Royal Prerogative or the rights of the Sovereign in her private capacity." . - Deputy Jonathan Le Tocq.
Advice has already been received from Guernsey's Law Officers and a policy letter is being drafted that will be tailored for each island in its Bailiwick, with the intention of bringing it to Guernsey's States early next year.
"The (Policy and Resources) committee will continue to consider what further steps might be required for Guernsey and the wider Bailiwick to safeguard our legislative autonomy and to continue to develop our own international identity."
Jersey's External Relations Minister has told Channel 103 our authorities fully understand and respect their reasons for pursuing this option.
Senator Ian Gorst says we won't be following the line of seeking the LG's approval instead - but the government is liaising with the UK Ministry of Justice over reducing the use of the Privy Council for domestic legislation.
He says Jersey agrees with Guernsey that the Crown Dependencies should always be 'seeking ways to enhance our autonomy within the existing constitutional relationship with the UK.'