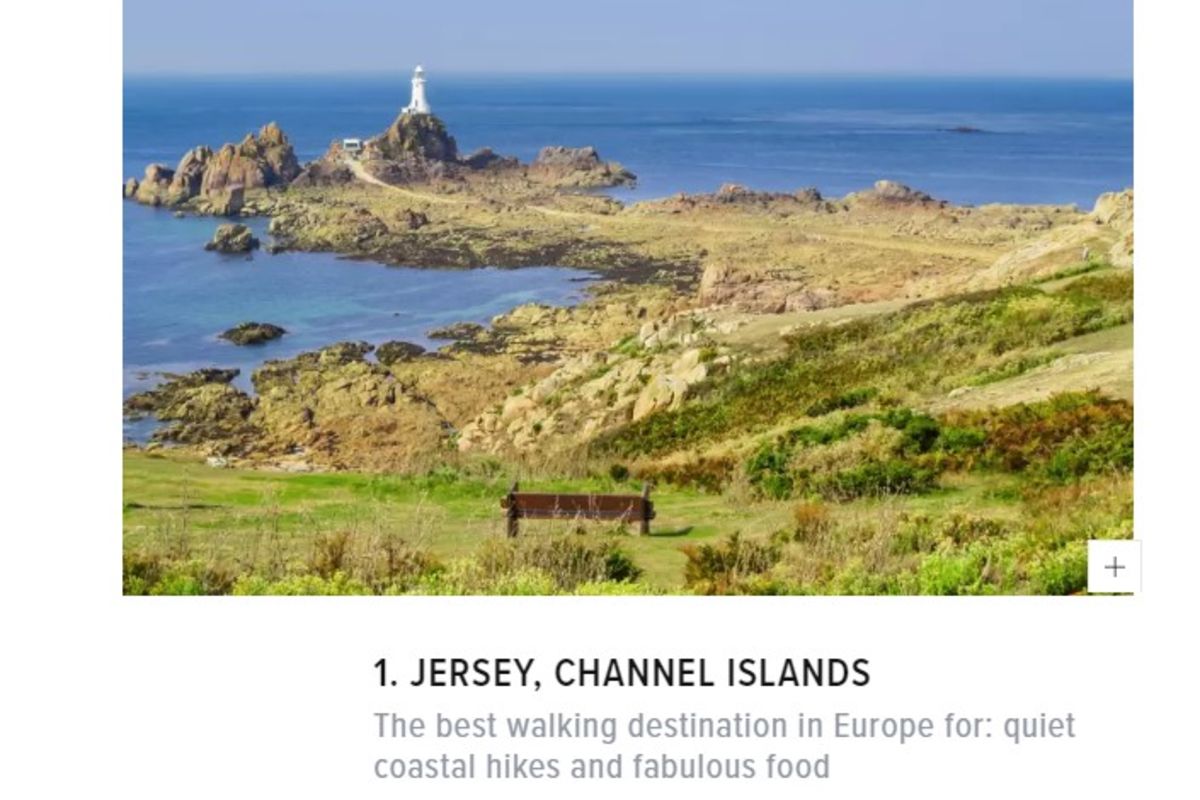 Jersey has been named the best walking destination in Europe by an influential travel magazine.
Condé Nast Traveller ranks the island its top pick of places for visitors wanting a holiday where they stretch their legs.
Our pick of the best places in Europe to stretch your legs.
https://t.co/FW1PuLwFca pic.twitter.com/T496bIMns6

— Condé Nast Traveller (@cntraveller) January 4, 2020
Jersey is listed ahead of the Dolomites in Italy, the Alps, the Highlands of Scotland and Lake Constance on the borders of Germany, Austria, Switzerland and Liechtenstein.
It rates our 'quiet coastal hikes and fabulous food' and highlights Plemont Beach as a 'hidden gem'.
"This tiny island... is fringed on all sides with near-deserted beaches and cliffside walking trails that wind their way through the hills above. "
"To the north there are adventurous towering cliffs and hidden bays; to the west, surf-friendly waves and never-ending stretches of sand; to the east, green rolling hills; and to the south, historical harbours and sheltered bays."
The listing has been welcomed by the Economic Development Minister, Senator Lyndon Farnham.
Great to see our island take the number one spot for the best walking destination in Europe for: quiet coastal hikes and fabulous food #JerseyCI https://t.co/YLQhvIbAq8

— Sen. Lyndon Farnham (@lyndonfarnham) January 3, 2020