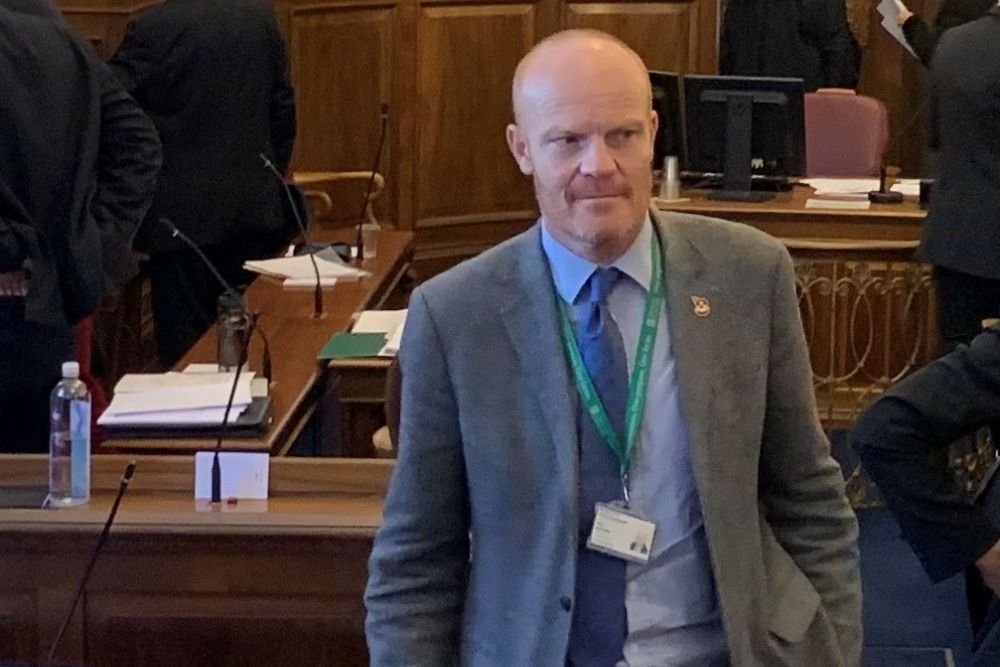 Guernsey's former Chief Minister is suggesting now could be the 'perfect time' for Jersey and Guernsey to appoint a joint head of both islands' public services. 
Deputy Gavin St Pier has tweeted the idea following the departure of States CEO Charlie Parker.
With a vacancy having opened up at the head of Jersey's public service, now is the perfect time for both islands to jointly appoint an individual to drive the two public services together.

To not lose/take advantage of the opportunity will need determined political leadership.

— Gavin St Pier 🇬🇬 (@gavinstpier) November 11, 2020
Mr Parker stepped down earlier this week following controversy over his appointment as a non-executive director for a UK real estate company.
"Clearly if the islands are serious about the two public services working more closely together and obtaining the synergies of doing so, then now would be the ideal opportunity to be looking very seriously as to how that could be achieved with some kind of joint leadership role."
Deputy St Pier says there could be plenty of advantages, though he acknowledges that it would be a big job for a post-holder to take on.
"The islands still only comprise 160,000 - 170,000 people so compared with many similar roles in much larger populations, it's not that big an ask."
He says it would need determined political leadership if the islands are not to lose the opportunity.
"Clearly there are some significant differences, some of which would be legislative, and there'll be cultural and there'll be history and all the rest of it, but the alternative is that you just carry on as you are."
Channel 103 has asked both Jersey and Guernsey's government to comment on the suggestion.