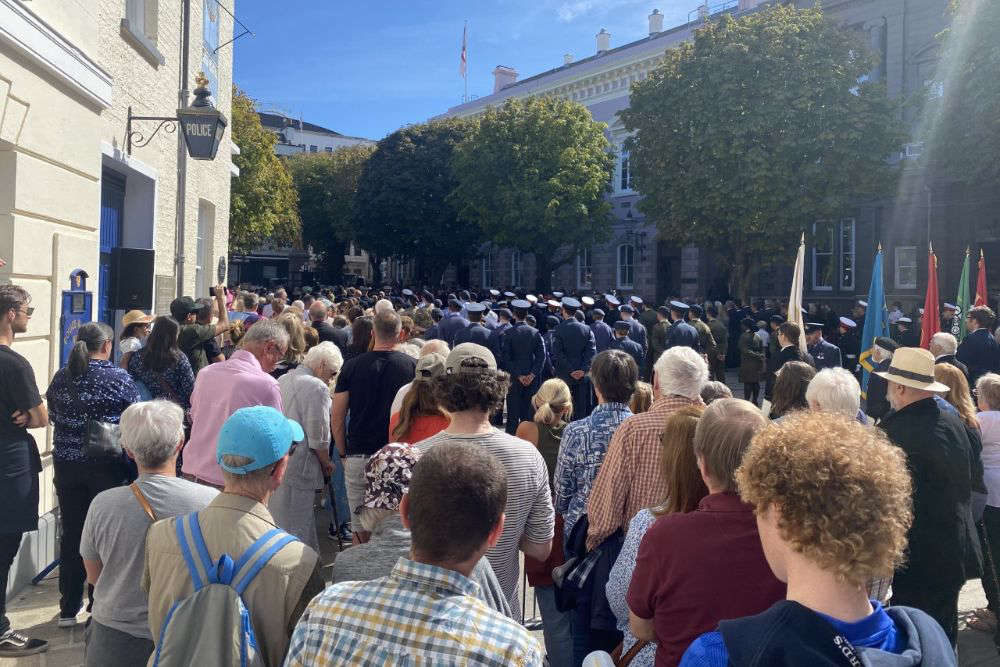 There were cries of 'God save the King!' in Jersey's Royal Square as the island marked His Majesty King Charles III ascending to the throne.
Thousands of islanders gathered in St Helier on Proclamation Day in the devolved administrations and Crown Dependencies (Sunday 11 September).
The Bailiff lead the official Proclamation of Accession, announcing King Charles III as the new monarch:
This is the moment Jersey's Bailiff Sir Tim Le Cocq made the public proclamation that King Charles III is our new monarch. pic.twitter.com/dZAQl3XEs8

— Channel 103 (@Channel103) September 11, 2022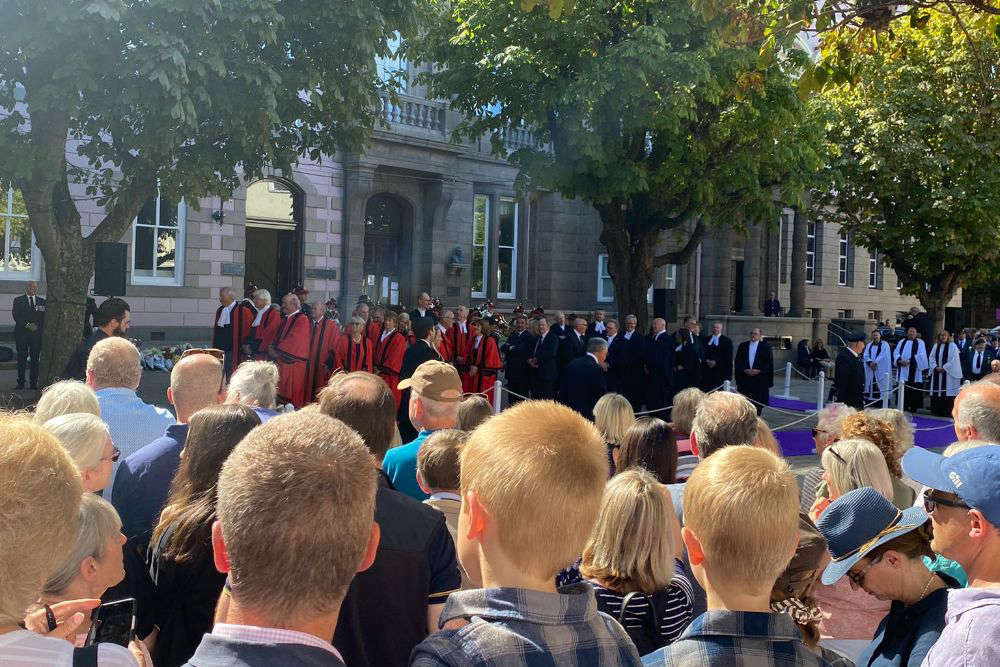 The Proclamation:
"Whereas it has pleased Almighty God to call to His Mercy our late Sovereign Lady Queen Elizabeth the Second of Blessed and Glorious Memory, by whose Decease the Crown of the United Kingdom of Great Britain and Northern Ireland is solely and rightfully come to The Prince Charles Philip Arthur George; We, the Bailiff, Deputy Bailiff, Officers of the Crown, Dean of Jersey, Jurats, members of the States Assembly and the people of Jersey gathered here today, in accordance with the law of Jersey, therefore do now hereby publish and proclaim that The Prince Charles Philip Arthur George is now, by the Death of our late Sovereign of Happy Memory, become our only lawful and rightful Liege Lord Charles the Third, by the Grace of God of the United Kingdom of Great Britain and Northern Ireland and of His other Realms and Territories, King, Head of the Commonwealth, Defender of the Faith, to whom we do acknowledge all Faith and Obedience with humble Affection; beseeching God by whom Kings and Queens do reign to bless His Majesty with long and happy Years to reign over us."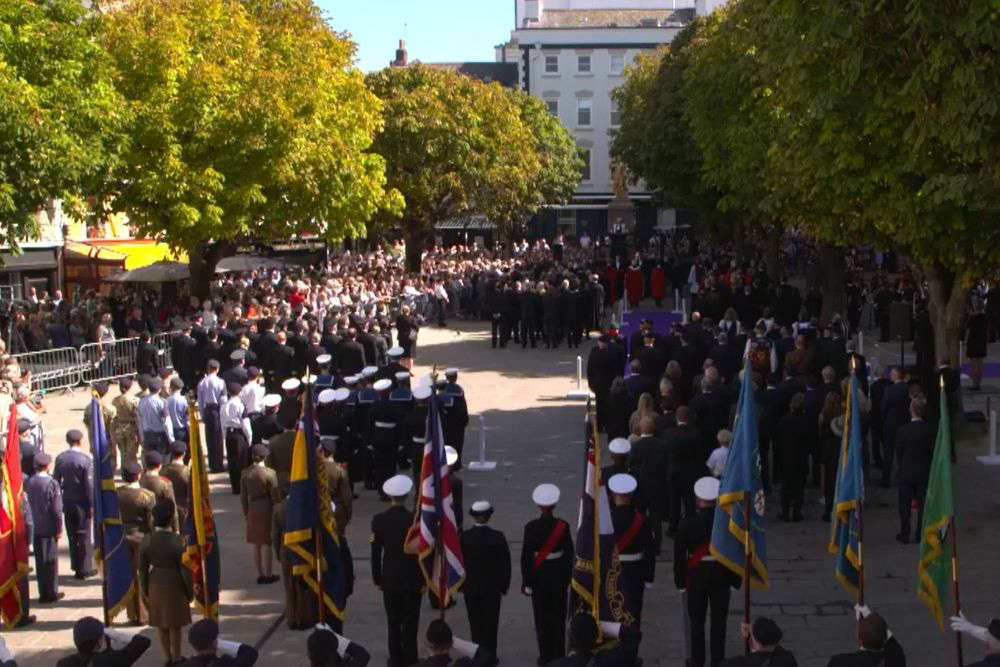 At the end of the reading of the Proclamation islanders shouted 'God Save the King!'
Sir Tim Le Cocq led the crowd in singing the national anthem and in giving three cheers to the new monarch.
The ceremony was followed by a 21 gun salute.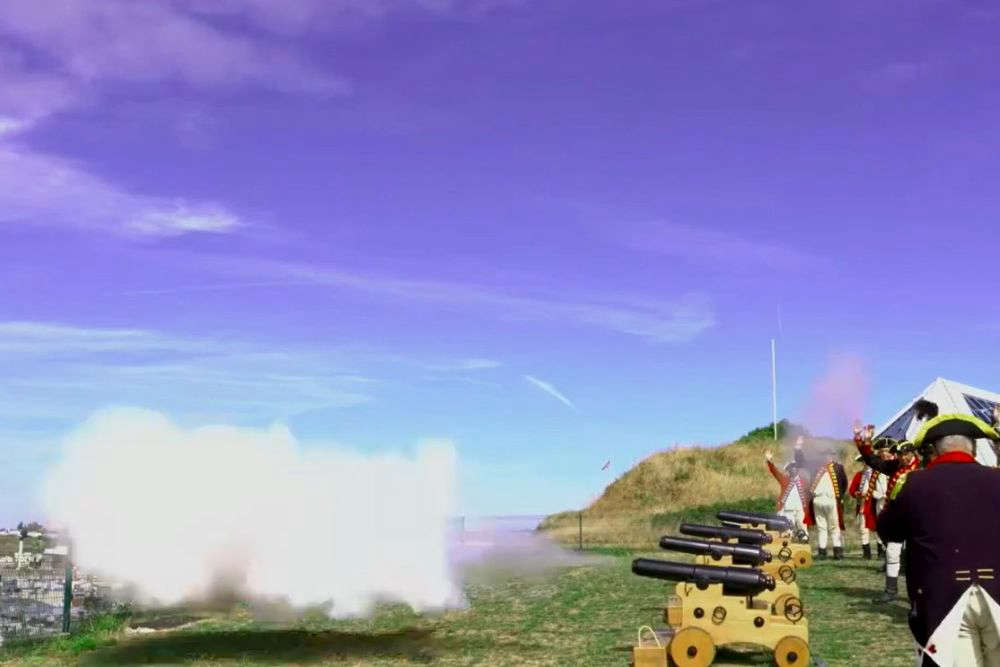 Earlier in the day, there had been a special States Assembly sitting where the Proclamation was read before Jersey's parliament.
The House unanimously agreed to the request to that the day of the Queen's funeral - Monday 19 September be a public holiday.
The funeral has been confirmed to start at 11:00 at Westminster Abbey,
Jersey's Chief Minister has written to King Charles.
Deputy Kristina Moore has sent sincerest good wishes on His Majesty's ascent to the throne.
She says she is certain the warmth of feeling expressed by islanders during the Queen's reign will be equally shown to his.
Following Proclamation Day, flags have been returned to half-mast and should remain so until 8am on Tuesday 20 September.