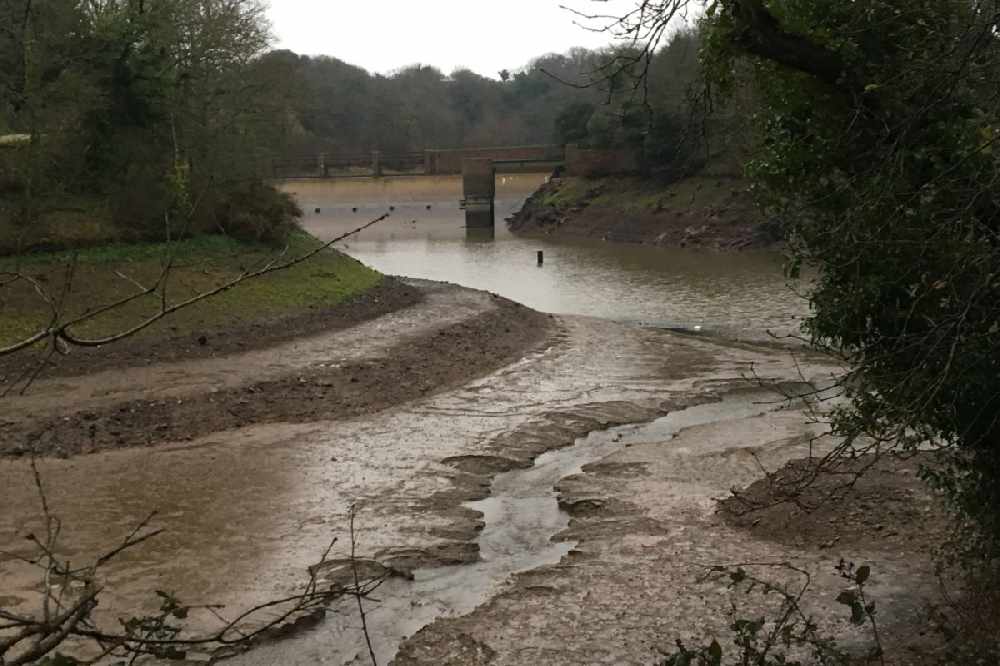 The Environment Department is investigating after high levels of the weedkiller glysophate were detected in a stream feeding Queen's Valley Reservoir.
It was found by Jersey Water last month during weekly sampling.
Chief Executive Helier Smith says it did not affect drinking water:
"The reservoir wasn't in use at the time, and this was something that happened in the stream rather than the reservoir itself, but nevertheless it is of concern. It is quite a significant pollution incident which is being investigated by the Environment Department."
Mr Smith says the source of the contamination isn't known.
"It is very difficult to identify the source of pollution so long after it's happened. The Environment team basically have to back-track and go and talk to farmers and so forth and try and identify the source. It isn't always possible, but we are working closely with them."
A government statement says such incidents are fully investigated and action will be taken if appropriate.
"We are continually working across government and industry to ensure that water supplies are protected. Any such incidents once reported are fully investigated and action will be taken if appropriate in conjunction with Jersey Water. We cannot be complacent with our water quality and we will continue a package of education and enforcement to ensure the public are protected"