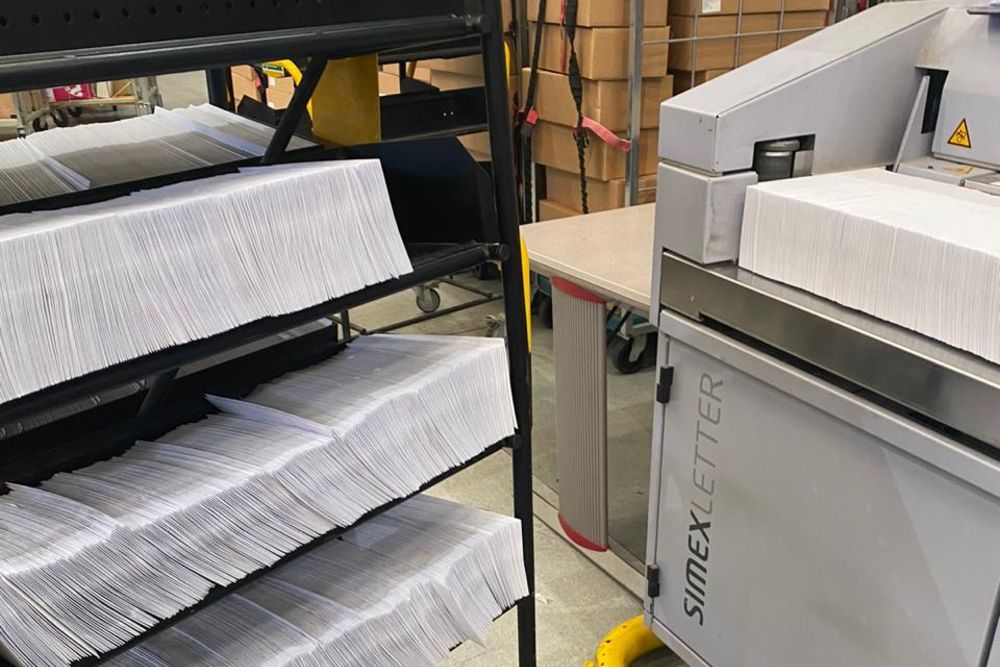 £100 vouchers being sorted ready to be delivered by Jersey Post
Islanders have turned to social media to try and re-unite £100 'spend local' cards with their intended recipients.
Jersey's government is giving one to every adult and child in order to help the struggling local economy recover from the impact of the coronavirus pandemic.
They can be spent anywhere in the island (apart from at bookmakers) until the 31st of October. The cards can't be used for online purchases.
However, seemingly scores of envelopes have been landing in letterboxes addressed to previous homeowners, tenants or even work colleagues.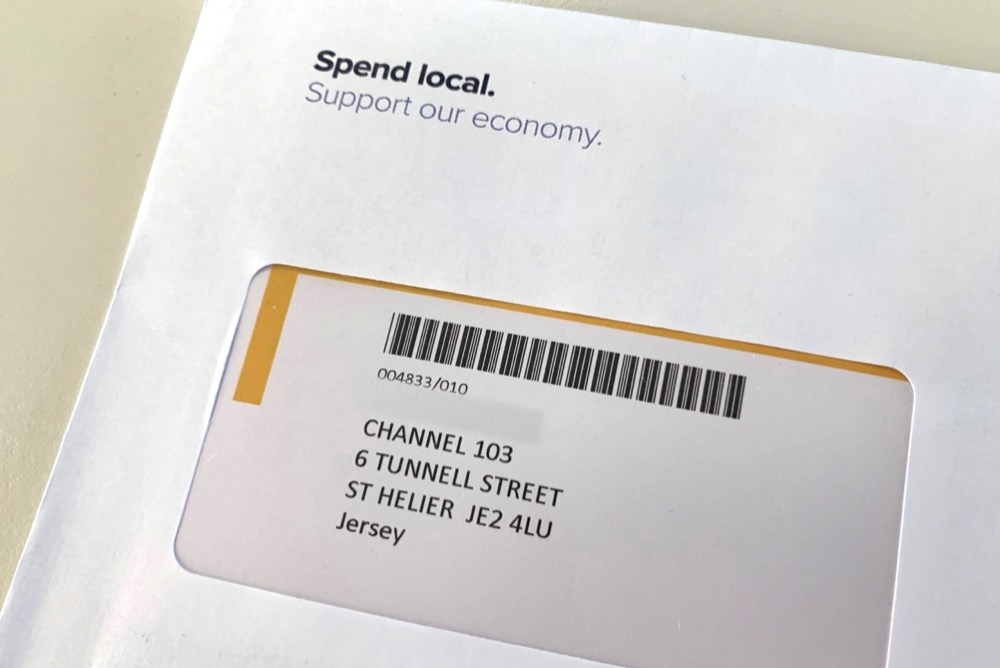 A £100 voucher addressed to a former colleague who left the island several years ago - and presumably forgot to tell the States! Whoops.
In a post on its website, Customer and Local Services says this was always to be expected:
"Given the number of people who move address every year, there will still be cards that will go to old addresses. We are asking islanders to give Jersey Post a chance to deliver all the cards and wait until at least the Wednesday 16 September before getting in touch if they haven't received a card; call on 444444 or email spen[email protected]."
The website used to activate the pre-paid Mastercards went down for a time on Wednesday, with so many people keen to spend their £100:
We are experiencing a very high volume of customers trying to activate their cards. Please be patient and try again a little later. Thank you pic.twitter.com/kN8ZfVqlPk

— Government of Jersey (@GovJersey) September 9, 2020
Ian Burns, the Director-General of Customer and Local Services also explained that some cards may have variations of the recipient's names - but that doesn't mean their details held by the Government are wrong:
"I want to reassure Islanders not to worry if their name or address looks a bit different on the card – it will still be ok to use.  As with most bank cards, we had to shorten some names and addresses to fit – please accept our apologies in advance if it's not quite right.  Your details with the government are still correct."