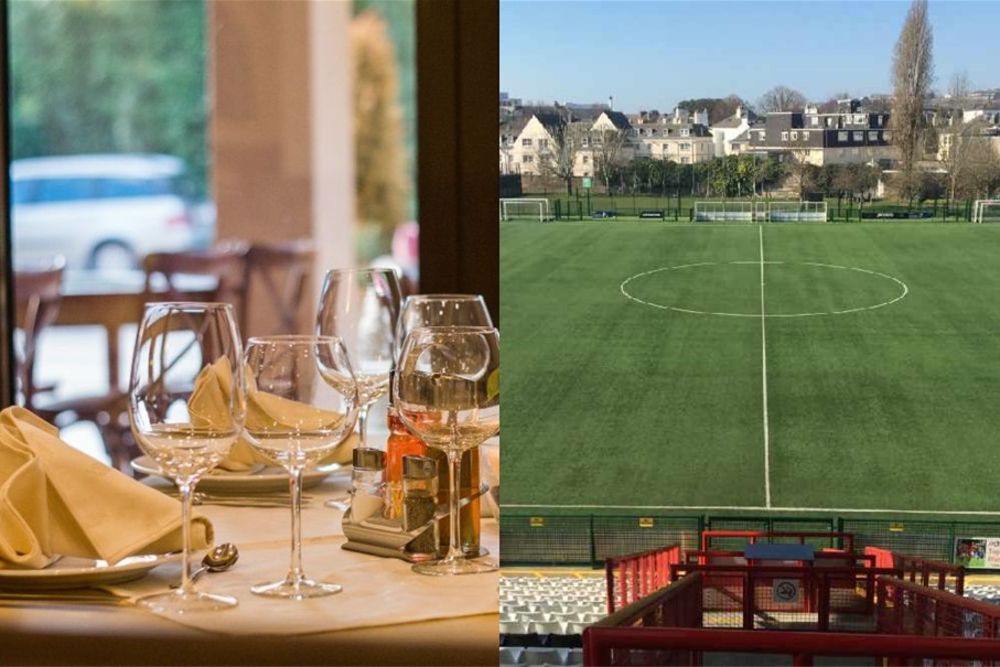 Hospitality venues in Jersey that serve food are due to be allowed to reopen from Monday 22 February.
The government says the process to reopen the economy has gone well so far with no spikes in infection, and therefore the plan to ease restrictions further has been revealed.
Hospitality venues can serve food, with tables of up to 10 people allowed.
They can be from different households, stay two metres apart, and they have to wear masks apart from when eating and drinking.
Alcohol will be allowed, but people have to remain at their tables. They can stay for no more than two and a half hours and a curfew of 10pm has been set for last orders.
Pubs that do not serve food have to stay closed.
Hospitality staff will be offered the rapid flow Covid tests as an extra layer of protection. They're also encouraged to get a free Covid test this weekend and to call the coronavirus helpline on 0800 735 5566 to book.
STAC is meeting on Monday 15 February to decide hotel bookings can also be allowed as part of the hospitality return.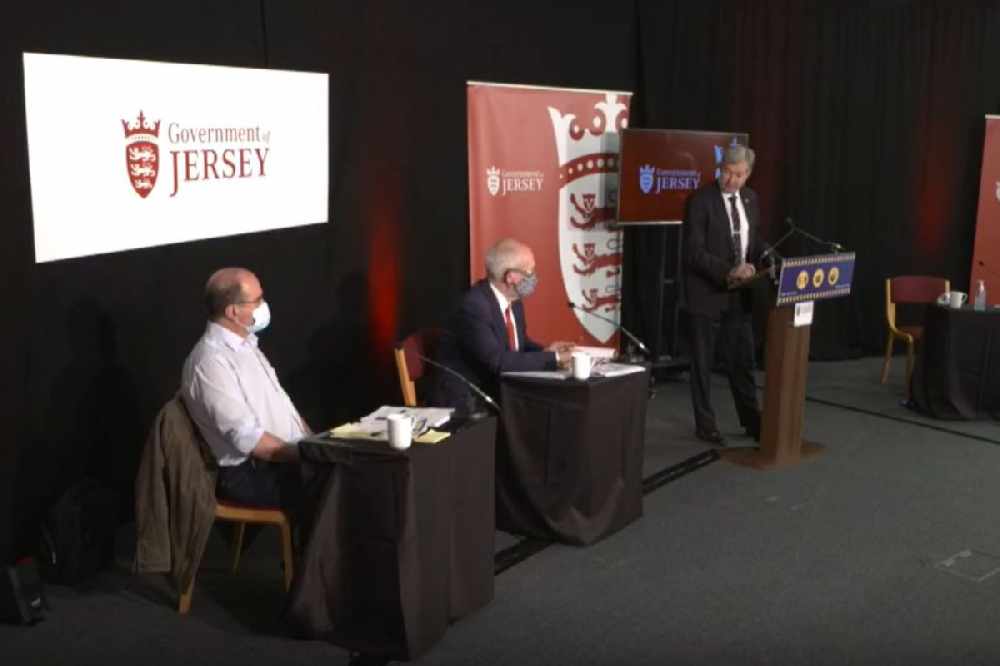 Ministers announced hospitality venues would have to close to customers in December.
A phased return to outdoor team sports with a maximum of 35 participants has also been announced.
Under 18s can play outdoor team sports from Wednesday 17 February. Over 18 team sports can return from Monday 8 March.
Faith gathering numbers can increase from 20 to 40 from Wednesday 17 February.
Household gathering rules remain unchanged and the gatherings order remains at 10 people (sport is an exemption to that rule).
"Members of STAC have been clear that the current levels of infection in the Island show that it is safe for us to continue our programme of reopening group activities, carefully and with mitigation measures in place.
"To date, the reconnection policy has proceeded without spikes in case rates or positivity. The 14-day rate is now below 50, which puts Jersey in the ECDC Amber Zone, and test positivity for all age groups is below 1%.
"STAC have advised us that COVID cases, and test positivity, are now low enough to proceed with reconnection more quickly. STAC have also emphasised the impact of COVID restrictions on mental health and wellbeing, and we don't want to continue with these measures for any longer than necessary.
"Risks remain though, which is why we are not opening up too quickly, and why we are not yet relaxing our travel arrivals policy. We are still seeing high rates of COVID in the UK and other jurisdictions, our vaccination programme for the most vulnerable won't be complete until the end of March, and the 'Kent' variant has been identified in Jersey, which increases the risk of faster spread
"The expert research and advice provided by members of STAC is very important to our response to COVID, and we thank them for their work." - Chief Minister, Senator John Le Fondre, Chief Minister.
The next stage of easing restrictions after this is scheduled for mid-March.
That is due to include allowing indoor team sports to resume, the return of household mixing, more hospitality measures and stopping the work from home advice.
"We are pleased to resume our gradual and considered reopening of lower-risk activities. We are putting various mitigation measures in place, including a recommendation that hospitality staff undergo PCR workforce testing before reopening, and then have regular Lateral Flow tests as a further layer of protection once venues are open.
"Waiting until Monday 22 February to reopen hospitality will give the businesses time to prepare for the public health requirements they will have to meet and will give us time to discuss their concerns and support them as they prepare to reopen.
"While the relaxation of public heath measures creates some risk, there are significant wellbeing benefits to reconnecting some of the activities we have all been missing. Officer advice on the balance of harms has convinced us that the reconnection we are announcing today is the best way forward for our community.
"Islanders should continue to respect physical distancing restrictions and continue to take care to mix with only a very limited number of people. It is only by making small, gradual changes that we can manage a slow, safe return to normality." - Deputy Richard Renouf, Health Minister.