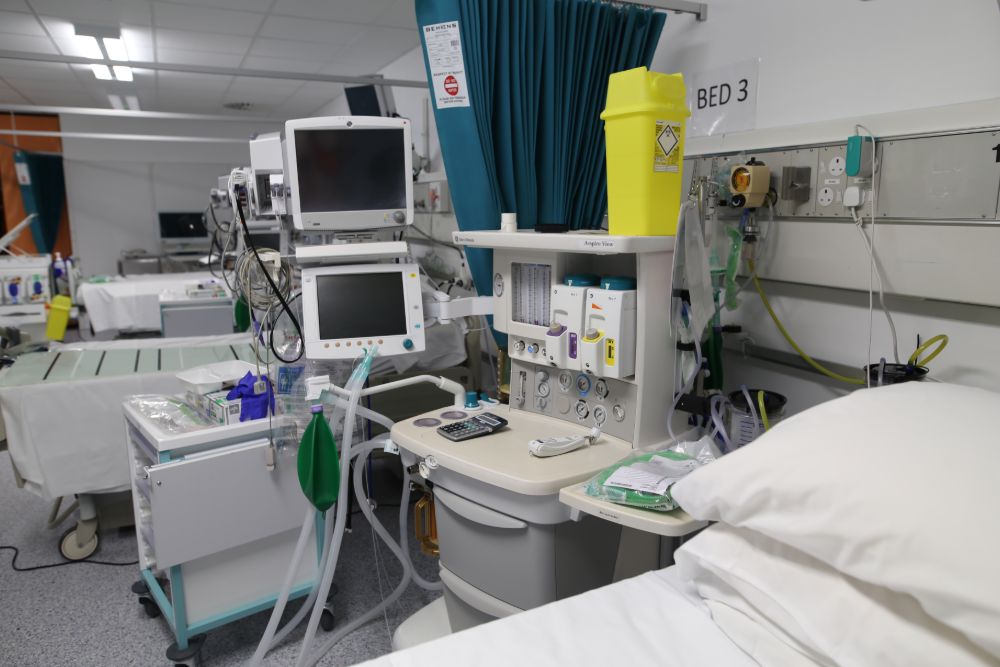 More than 100 new items of medical equipment, including ventilators, are now in Jersey to treat patients suffering with coronavirus.
The machines to offer oxygen and breathing support arrived on Saturday, having been transported by the Ministry of Defence via Portsmouth harbour.
Health and Community Services says it now has the capacity to ventilate up to 39 patients and to deliver 'CPAP' oxygen support to a further 40 patients.
Chief Minister Senator John Le Fondre has spoken about the arrivals in a pre-recorded video statement outside the General Hospital;
Health Minister Deputy Richard Renouf has called it a 'fantastic effort... which will ensure we are well prepared in the event of health complications arising from the coronavirus'.
"Islanders can be reassured that the Government is liaising with suppliers on a weekly basis to ensure we have the necessary equipment in Jersey for this outbreak and can continue delivering high quality healthcare."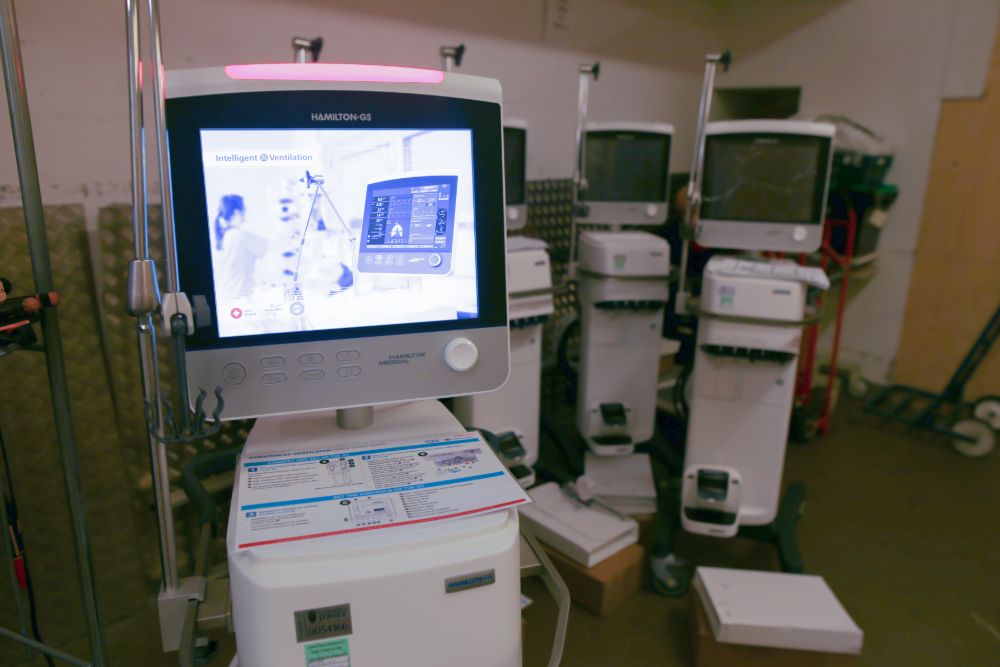 The UK Department of Health has a Ventilation and Oxygen Equipment Allocation Programme and Jersey's government says it can borrow more equipment if needed.
"Ventilators are the most invasive form of intervention for supporting people with their breathing. This equipment is used to support patients who are most ill from coronavirus and we now have a good stock of equipment which can be used when necessary." - Group Medical Director, Patrick Armstrong