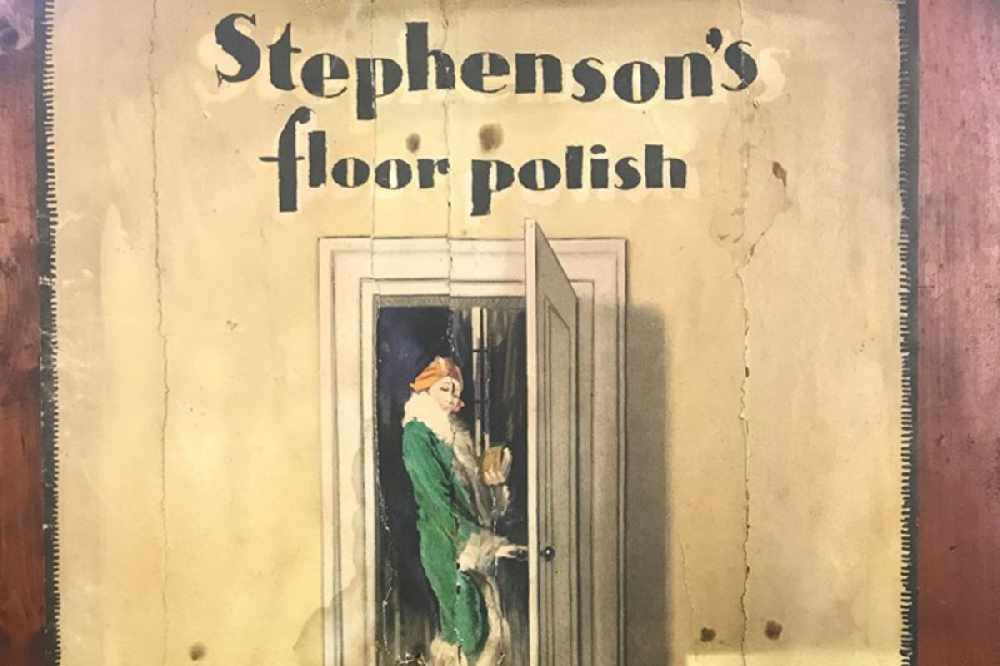 A near century-old floor polish sign that was found badly damaged during the renovation of the Foot Buildings on Pitt Street has been repaired.
It was discovered amongst a host of other artifacts - including a German World War Two sign, references to gramophones and several photographs.
The National Trust for Jersey says the fixed polish sign will now go back 'to its rightful home' in one of the properties.
The newly refurbished buildings were opened to the public in April 2018 after a ten-year campaign and two-year renovation.