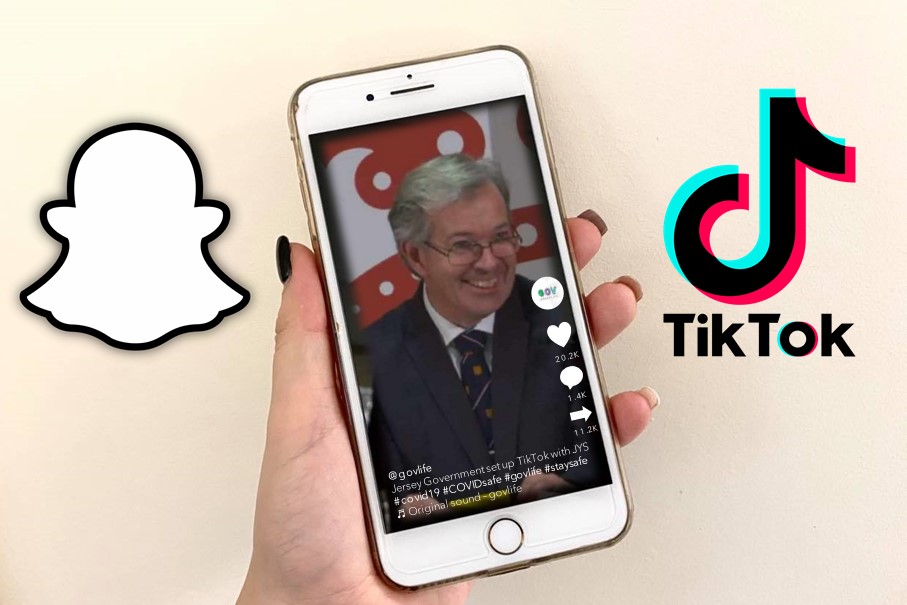 Jersey's government has created two new social media accounts on platforms popular with young people.
The government has teamed up with Jersey Youth Service (JYS) to create the TikTok and Snapchat accounts.
It will be using them to communicate Covid-19 public health messages.
It comes after recent criticism that the Chief Minister was not setting the right tone.
Youth worker Laurent Ybert says many young people say they have not seen the information being promoted elsewhere online and so this it will be a great step forward.
"If you talk to young people about their day-to-day lives a lot of them will spend hours scrolling through TikTok so that is the primary platform that they use.
A lot of young people say the only messages they have seen are the texts we got at the beginning of lockdown. Obviously the government has been very on it with promoting over Facebook and Twitter, but that hasn't reached these young people.
"You may think they're not listening, but it's because they've got nothing to listen to, so we have to look for ways to meet them where they're at."
We've been working with @JsyYouthService to create TikTok & Snapchat accounts to actively engage with young islanders, and collaborate. 📲 Follow us by searching GovLife on @tiktok_uk and @Snapchat .

Read more: https://t.co/F97RCF3TK4 pic.twitter.com/YtSQkjV6nE

— Government of Jersey (@GovJersey) November 25, 2020
JYS says the government needs to align its use of social media with the younger generation if its wants to ensure its messages are received.
"There is a part where the government have to be careful and ensure that when they're producing more fun and engaging content and that they're still being professional and not going over any boundaries."
The youth service plans to use young people in the social media messages:
"Using young people themselves to create things is a really important one, as young people will listen to authority and older people but they're more likely to engage and listen to their own age."
Potentially down the line a Minister might look at doing a TikTok, video but they'll probably steer away from the trendy younger dances as it could potentially come across as quite cringe."
You can follow Govlife here on TikTok and by search on Snapchat.