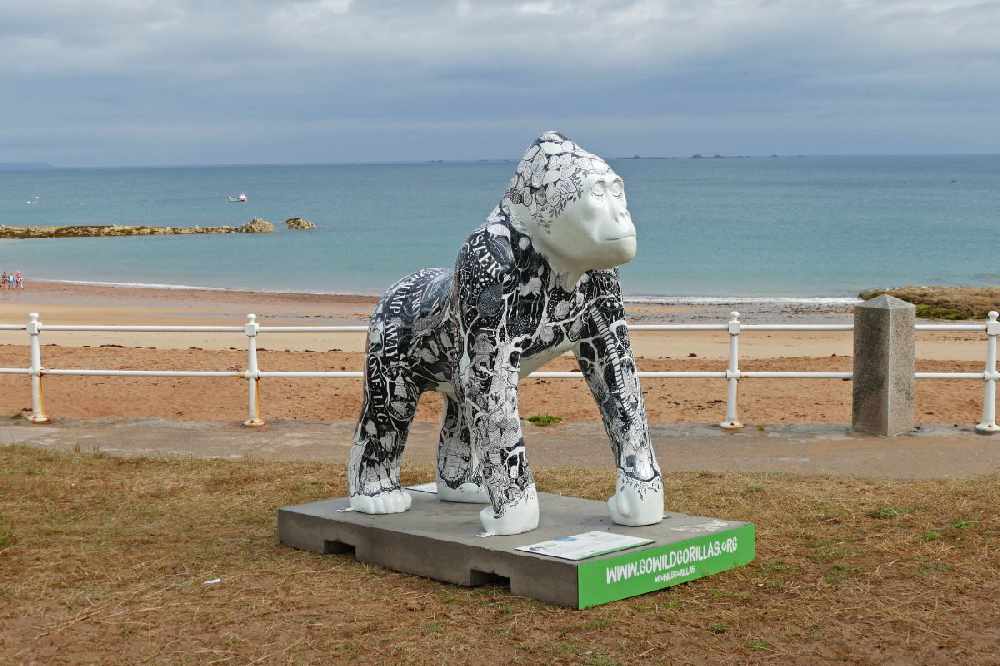 Two of the sculptures on Durrell's Go Wild Gorillas trail have had to be moved.
Organisers say there have been reports of people climbing on the gorillas, parking on yellow lines and risking their own safety by taking photos from the road.
They're appealing for gorilla-spotters to take care.
The trail's app has had more than 70,000 'unlocks' in the fortnight. Durrell says it is delighted with the success and the 'incredible' public reaction.
But with that, there have been increasing reports of damage to the artwork and signage and traffic problems.
Long John Silverback has a new home at Jersey Harbour, while Jambo Sana has been moved from Greve de Lecq Barracks to the beach-side promenade.
Groovy Gorilla on the green at Gorey Castle has been popular, but people are being warned they will be fined if they park illegally on the road opposite.
"We want people to take time to enjoy the gorilla sculptures and the nature in which they are placed, encouraging families and visitors to get outside and discover Jersey. Ideally, we hope that people will walk, cycle or use the bus and consider the important environmental message." - Beth Gallichan, Durrell's Fundraising Manager.
The Go Wild Gorillas trail involves 40 large and 45 small gorilla sculptures places around the island to celebrate Durrell Wildlife Conservation Trust's 60th anniversary. Money raised will pay for a new gorilla enclosure at Jersey Zoo.
If you find a damaged gorilla please report it by texting the name and a description to 07797 922 776.
Meanwhile, a group of teenagers who have called themselves the 'Gorillads' have completed the gorilla trail in less than a day.
Dean, Dougie, Kai and Shea took videos and selfies which they uploaded to their newly-created Instagram page.
They started last Thursday afternoon and finished the following morning, in a time of 22 hours and 36 minutes.