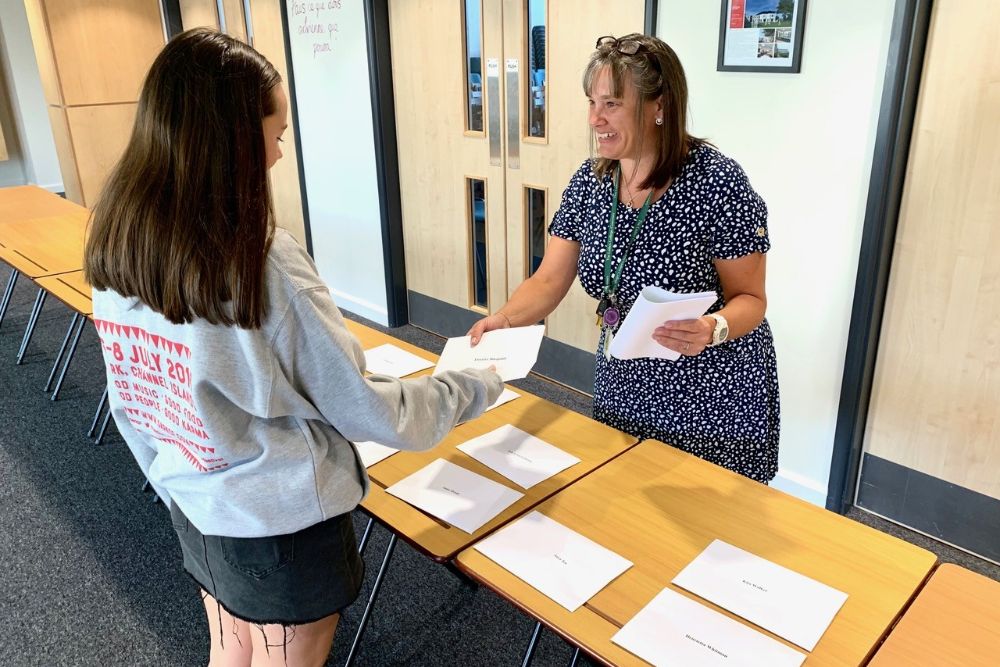 More 7 to 9 (A or A*) grades were awarded to Jersey students this year than ever before.
35% scored one of the top three marks, with 85% getting 4 or above, which is the equivalent of at least a C.
Students marks were based on teacher predictions this year after exams were scrapped because of coronavirus.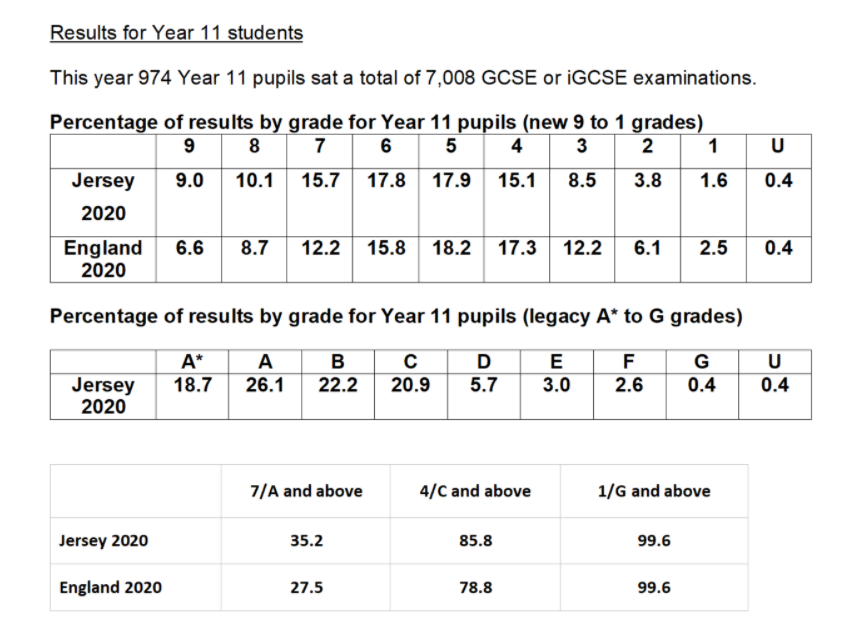 Students received their Centre Assessment Grades, following a u-turn earlier this week by the UK government and exams regulator Ofqual over a controversial algorithm that had seen around 40% of A Level students downgraded when their marks were released last week.
Jersey's government says where the two grades differ, the higher award will become the student's final mark. A Level results are being issued on that basis too.
Those who still have not done as well as they hoped can appeal or take an exam in the autumn.
Around 150 students who have taken BTEC qualifications are still awaiting their offiical grades after a last minute re-calculation.
Highlands has said there will be no delay offering places to student.
"There has been much controversy surrounding the UK Government's handling of this year's GCSE and A-level grades, which has come on top of the stresses and strains that students have faced due to the Covid-19 pandemic. I'm delighted with Jersey's wonderful results during these unprecedented times and wish students the best with their future." - Education Minister, Senator Tracey Vallois.
The Skills Jersey Careers Advice and Guidance Team are available to offer support and advice, Monday to Friday between 8.30am and 5.00pm on 01534 449440.