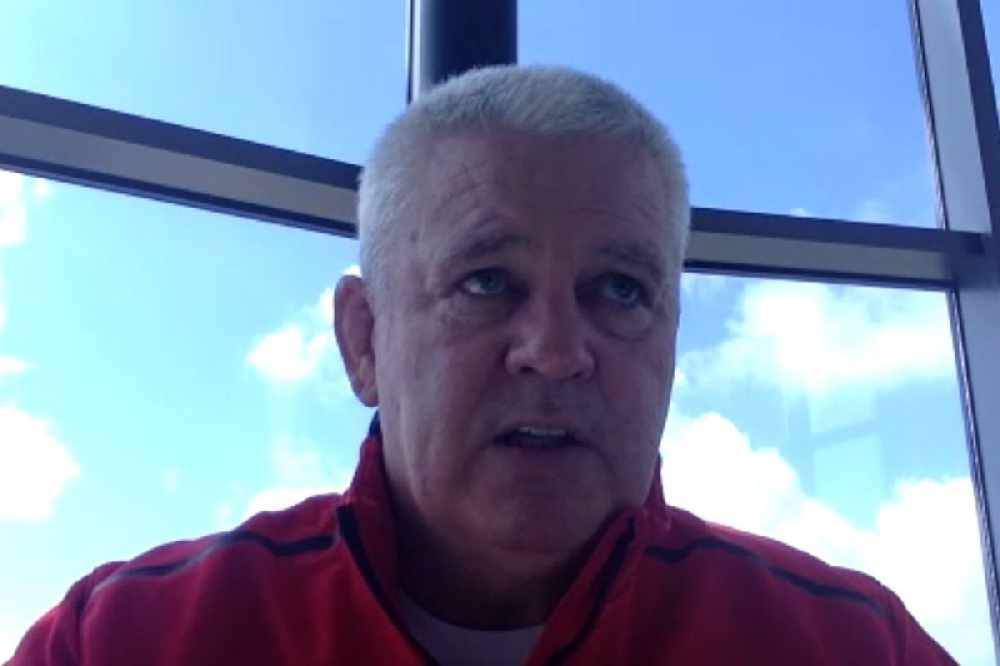 Head Coach Warren Gatland spoke to the media during his visit to the island to finalise pre-tour camp preparations.
British and Irish Lions Head Coach Warren Gatland admits Jersey wouldn't have normally been considered as a pre-tour training camp for his side, but the island ended up ticking a lot of boxes for them.
He's back here today (28 April), along with his coaching staff, to finalise preparations ahead of bringing his players here in mid-June.
They'll leave in time to play a friendly against Japan at Murrayfield before they tour South Africa in July.
Warren says he'd heard about quality facilities on offer here which were so important - and we delivered on that.
"Definitely this has come up to scratch and we're really impressed with how it's taking shape.
"The number one criteria for us, well rather three or four things, is the training pitch, getting the gym right, making sure the hotel is good, and keeping the players happy with sleeping well and getting decent food.
"If you get those things right, you've got a chance."
The head coach, who praised the island for their welcome, previously visited the island twice to check out the facilities on offer.
That included the Strive elite performance complex, with managing director Ben Harvey helping to persuade the Lions to come to Jersey.
The camp will start on 14 June. That's three days after Jersey is due to move to the final stage of its roadmap to recovery from the coronavirus pandemic.
Gatland, who also praised the island's response to the pandemic and the low case numbers, says he's keen to get out and meet people - but wants to keep things quite strict for the first few days, to keep them and the island safe.
"We think at the moment that the island isn't a risk to us, at the start we're a risk to the island and we don't want that to happen. We want to make sure that we are as safe as we possibly can.
"There's a dinner being organised, we want to have some open training sessions where people can come along, we hopefully can get out into the community, perhaps later in that first week into the second week the players being able to have a look around the island, maybe in a day off play a bit of golf, do a bit of fishing, go out and have a coffee and start to mix a little bit.
"We're probably being a bit over-cautious but we think that's really important - important for ourselves and important for Jersey too."
He's also suggested that there might be a possibility to organise a training match with Jersey Reds, if they get permission from medics and both sides are happy with the circumstances.
The Lions Squad will include Rugby Premiership players after the league agreed to release players in time for the training camp and warm-up game against Japan.
The two sides had previously been unable to find a solution, with the tour impacting on the domestic season.
Gatland had previously visited Guernsey as a possible pre-tour camp destination, but decided against going there following backlash about being given an exemption from Covid-19 travel rules.
He says he doesn't want to get involved in politics or rivalry, but 'the last thing they wanted to do was go anywhere where there was negativity about their arrival'.
"I fully understand the people of Guernsey's attitude towards that, they've done an incredibly difficult job in terms of the way they've handled Covid and the cases.
"That's important, but it's also important for us and the brand that we go somewhere where we've 100% welcomed."