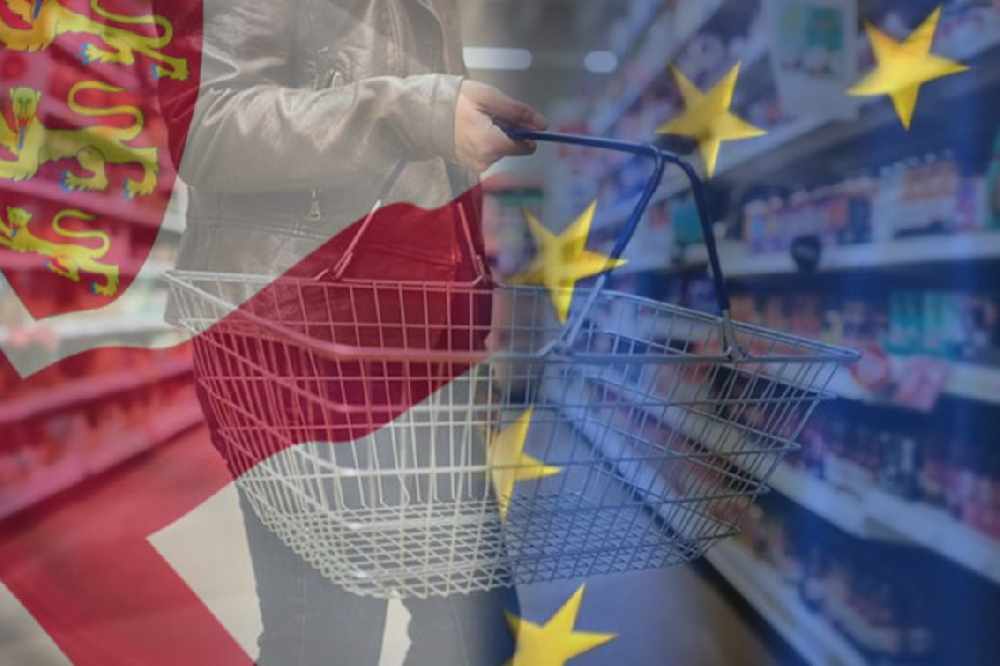 Jersey could be without fresh food supplies - potentially for weeks - in the 'worst-case scenario' of a no-deal Brexit.
The island's government has followed the UK in publishing its assumptions of what might happen if the UK leaves the EU without a withdrawal agreement in place.
Shoppers had previously been advised to stock up as if it were a long bank holiday weekend in case of a no-deal Brexit.
Asked today if that was still the case, External Relations Minister, Senator Ian Gorst told us 'it's potentially a stronger warning now' and that people should prepare for 'a little bit more' than previously advised.
Of food supplies, the assumptions document says delays to ferries and freight at Portsmouth would have a 'significant and swift impact' on stocks - particularly of fresh food.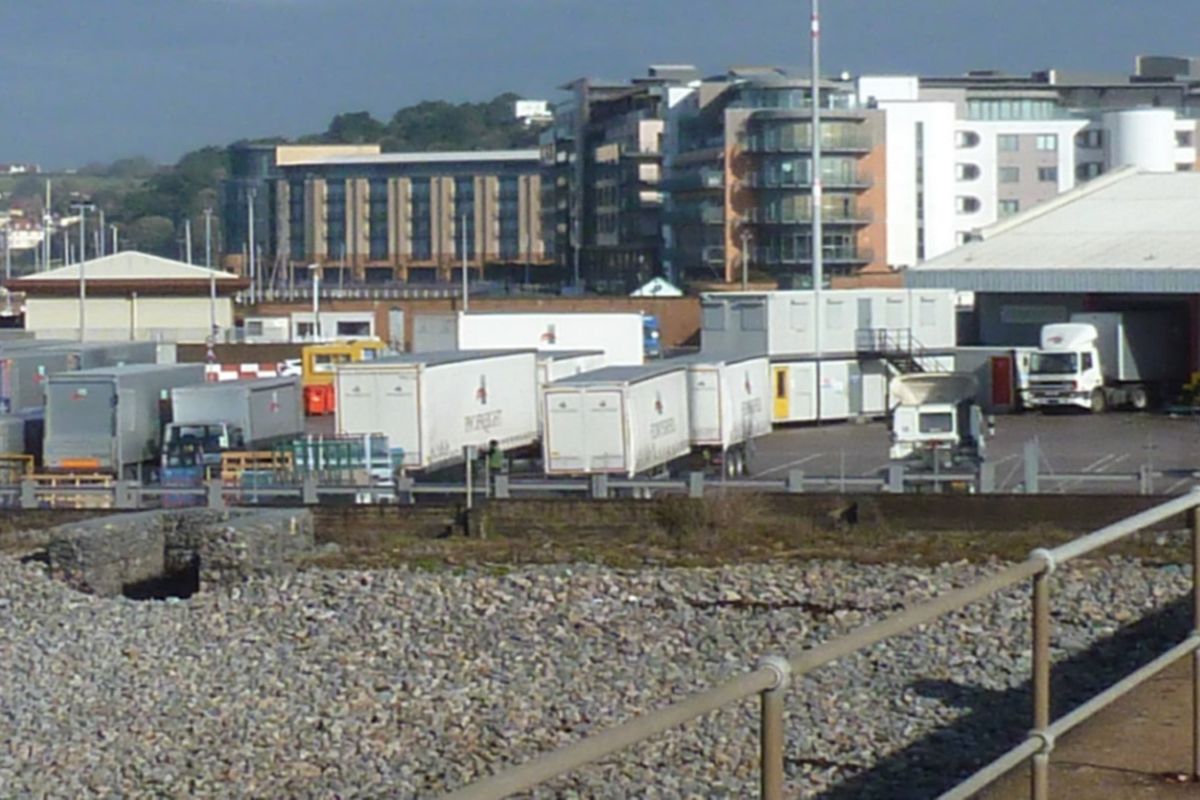 Freight lorries parked in a depot on the Albert Pier
The government is still working with retailers to find extra warehousing and says 'there won't be no food at all, just less variety' than islanders are currently used to.
We're told no disruption to fuel or medicines supplies is anticipated, and that medical and surgical equipment is being stockpiled - with the contingency to bring more in by plane.
A working group is looking at ways of supporting vulnerable people who would be hardest-hit by food shortages and price rises.
People due to travel to France are being warned of the potential for longer queues at borders and enhanced security checks.
Earlier this week, the States Assembly amended the island's emergency powers law - giving the Chief Minister and the Emergencies Council the ability to order a curfew, disconnect utilities and even ration food, fuel and medicine if needed.
Senator Gorst says he doesn't expect to have to use them, saying there is 'a minimal risk' of civil disobedience.
Currently, the island is able to call on UK Police officers for reinforcements in emergencies - but if they aren't available, Jersey's Honorary Police officers could be called upon to provide additional support.