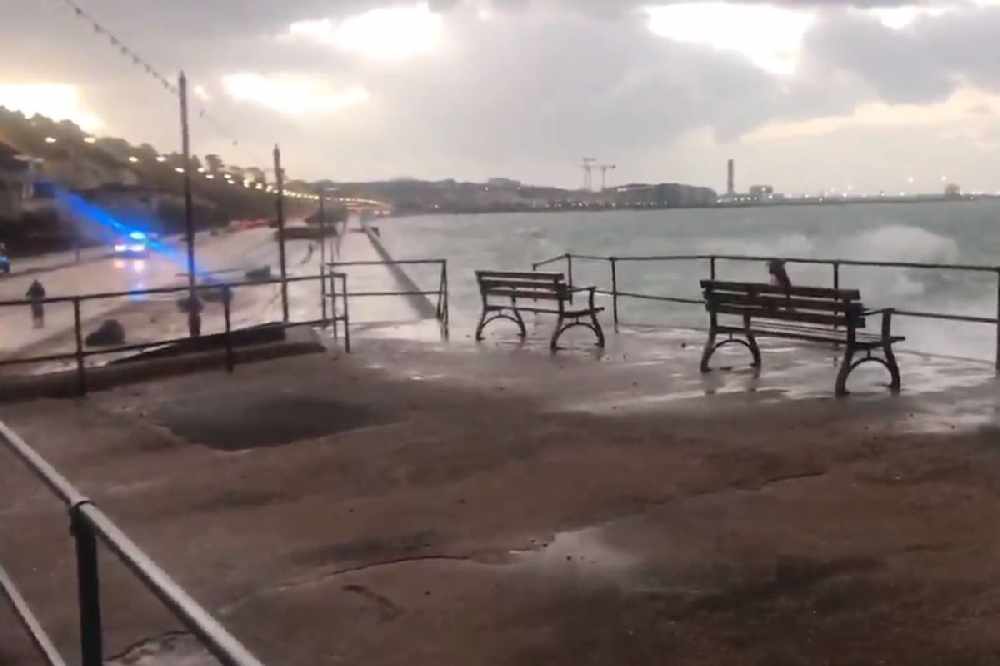 Credit: Matthew Howe
Commuters are being warned to expect more disruption on our roads on Tuesday morning.
Victoria Avenue has been closed because flooding is expected around high tide at 7.54am.
At 7.10am it was shut westbound between West Park and First Tower.
Victoria Avenue being shut westbound @Channel103 pic.twitter.com/qLTvkWWvzn

— Matthew Howe (@matthewhowe69) February 11, 2020
Honorary Police say they don't take the decision lightly, but that safety is the priority. If there is flooding, it is likely to remain closed until around 9.30am for the clean-up.
Jersey Police say Gloucester street has a lane closed for emergency vehicles only.
UPDATE: Both Victoria Avenue and Gloucester Street fully reopened just before 10am.
Monday morning's closure caused gridlock on routes in to town,with many motorists reporting two hour journeys to work.
Stormy conditions last night caused flooding on the Five Mile Road near the Watersplash, while emergency services were called to deal with falling debris from a building where Castle Street meets the Esplanade.
Strong winds brought down trees, and heavy rain and hail showers caused several landslides.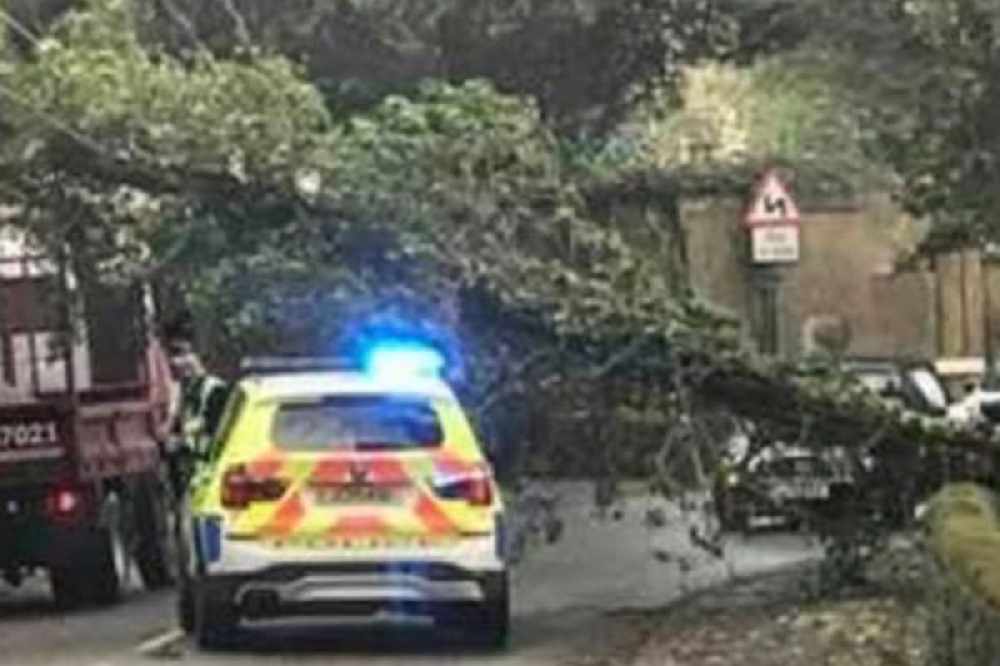 Picture Credit: Anne-Marie Videgrain
Jersey Met reported 16mm of rain, and winds speeds of 77 mph during Storm Ciara.
The top temperature at Maison St. Louis Observatory, Jersey this afternoon was 11.4°C, with 16.4 mm of rain recorded between 8 am and 5pm. The wind at St Helier Harbour this afternoon reached a mean of 39 knots (Red) with gusts to 59 knots (Blue). pic.twitter.com/rZCg5Nm3uQ

— Jersey Met (@Jersey_Met) February 10, 2020
Schools are open as normal but allowances will be made for students arriving late.
LibertyBus is operating, though there may be delays and disruption to some services.