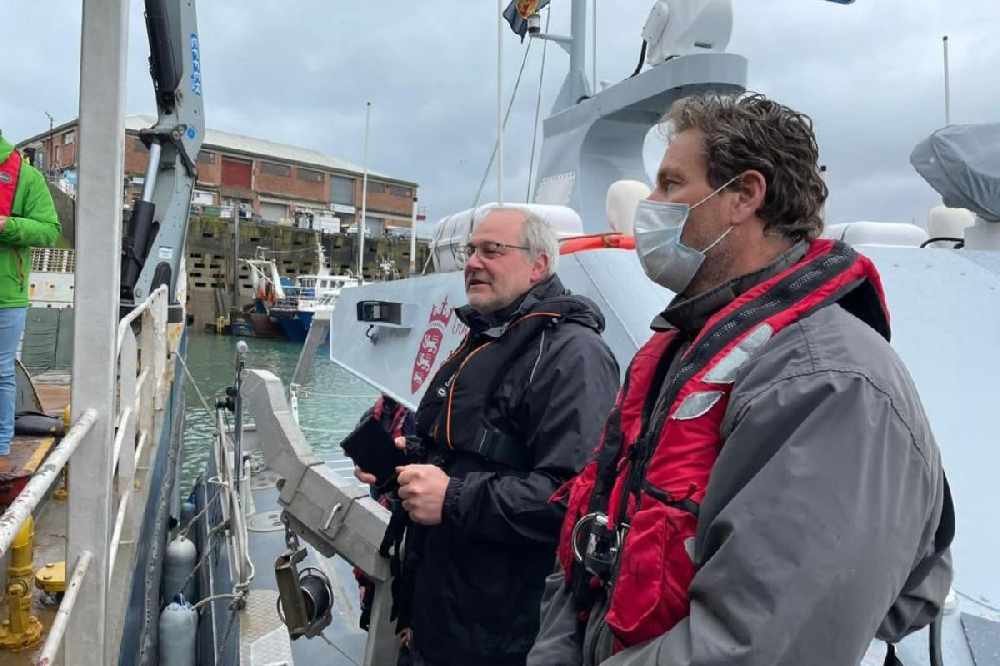 Deputy Gregory Guida (back) is trying to promote the issue of the importance of sustainable fishing in the French media.
Jersey's Assistant Environment Minister has accused the French of ignoring the island's sovereignty and conservation issues amid the ongoing dispute over fishing licences.
Deputy Gregory Guida says a press release will be sent to the French media because officials there have been leading the narrative.
He says Jersey needs to win this back because they have not mentioned the importance of sustainable fishing at any point.
"These are our territorial waters, they do not belong to the French. We authorise access because we have a contract, because we signed a contract, and we need to follow the terms of this contract.
"The ultimate and, and everyone needs to remember it, is sustainable fishing. If we authorise 200 French boats to do whatever they want in our waters, we will have a fishing problem in 2022."
This new post-Brexit agreement for fishing in Jersey's waters was signed as part of the post-Brexit trade deal between the UK and EU.
Members of the French fishing fleet held a protest in St Helier harbour last month because of their anger at the limits placed on their fishing activities in Jersey waters.
Deputy Guida, along with some government officials, then met some French fishermen to 'listen to the concerns'.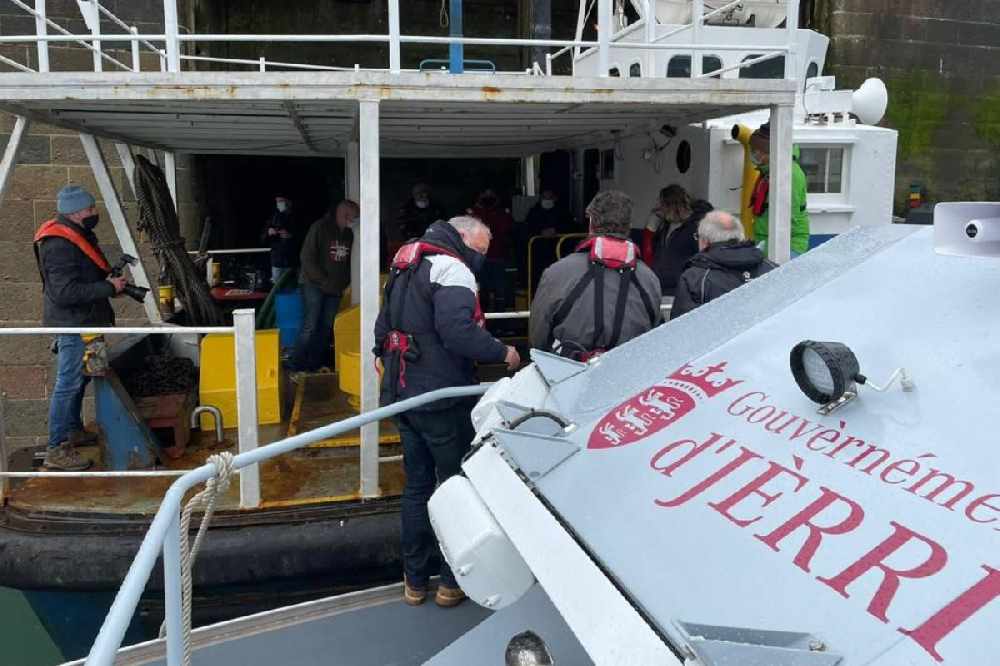 However, since then, French fishermen have been told not to speak to representatives in Jersey. Deputy Guida says they are 'actively ensuring we can't talk to them'.
A hotline was set up in Jersey with French speakers to address any concerns over the licences issues and conditions placed upon them.
The conditions depend on the track records these boats have in Jersey's territory.
Recently-licenced fresh vessels have been given until 1 July to give more evidence of their past fishing in our waters 'as a sign of good faith.'
Deputy Guida says the French are not helping to ease tensions because 'they do not accept the concept of nature and extent'.
"Their notion of nature and extent is if you fished (in Jersey) in the past, they must have a licence now.
"Nature is not terribly important (to them) and extent is not terribly important (to them).
"All we are trying to do is establish our understanding of what nature and extent is and try to enforce it."