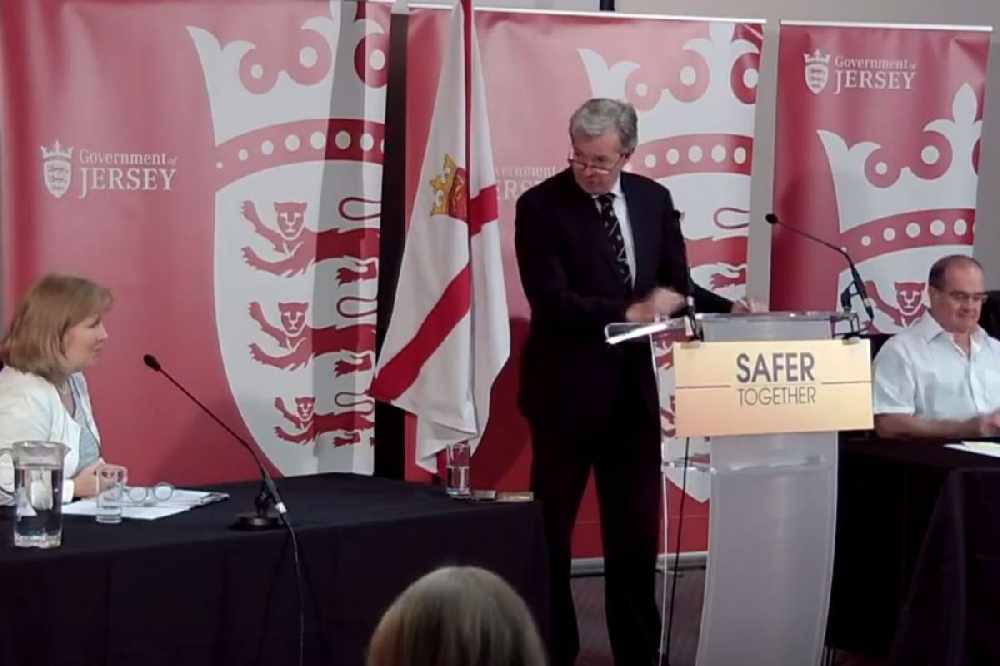 The Chief Minister has revealed that targeted and local lockdowns could be put in place should small clusters of coronavirus break out over the autumn and winter period.
Preparations are now focused on how to protect islanders from the virus during the colder months, with Senator John Le Fondre revealing that the government flu vaccine will include all those over 50 as well as children.
The first coronavirus vaccine, when it's available, will be free for all islanders - but focused initially on those in high-risk groups.
Senator Le Fondre says the government is ready for a COVID-19 winter.
"The government has been monitoring very closely what is happening in the southern hemisphere during their winter and we are adapting our services accordingly.
"We are looking at how we can protect the freedoms we've regained since April with our safe exit framework and working out how we can avoid a second lockdown."
COVID-19 VACCINE
Work is ongoing at Oxford University to develop a vaccine, with Deputy Medical Officer of Health, Dr. Ivan Muscat, stating his hope that it could be available in Jersey by this autumn.
There have been concerns raised from some islanders over the speed of potentially getting a vaccine out, with many saying they don't want it.
Medical Officer of Health, Dr. Susan Turnbull, says while it won't be compulsory, it would be 'wise and sensible' to get it.
"We wouldn't put a vaccine out and recommend it unless it was safe and effective.
"Like all vaccines, it will be strongly encouraged. There is no compulsion around any vaccines but I think most people and their families would wish to be protected from Covid-19.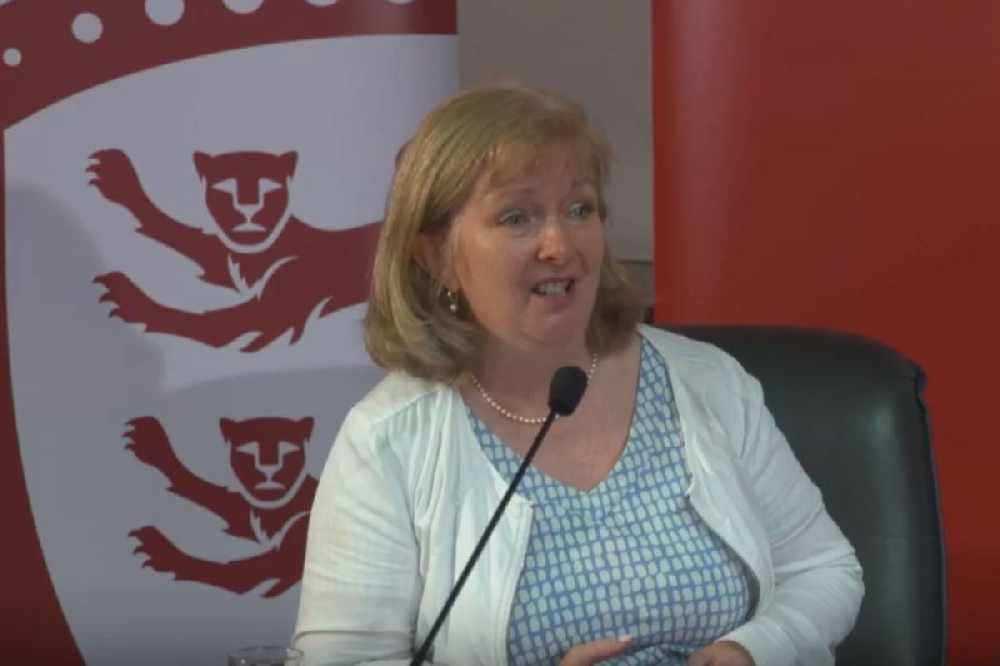 "The virus isn't going away for many years yet to come, it's not something if you stay away from it for a few months it will be all over."
Dr. Muscat says it's likely that two doses will be given out, but the focus will be on giving the first free dose out to as many people as possible, starting with the high-risk groups, and working their way slowly to those at lower-risk.
The STAC committee is due to meet this Monday (31 August) to discuss exactly which groups will be prioritised.
FLU VACCINE
The Government of Jersey has mirrored the UK government's plan by making the flu vaccine free this year for the over 50s as well as children.
Previously it was offered free to the over 65s.
The Chief Minister says it's likely that companies will still pay for their employees to get the jab.
Dr. Turnbull adds that they are offering it free to more people than ever before to stop the risk of people possibly catching Covid-19 and flu simultaneously.
"If people have flu symptoms, it may well mimic Covid symptoms and it's going to cause an awful lot more time off work, isolation, waiting for test results, etc.
"It's possible that people who get flu and Covid at the same time might be even more seriously ill, so there are lots of reasons why a big, big, big effort on flu vaccination is going to be the first thing we do and making it free is just fantastic because that takes any wealth and health inequalities out of people's choices."
POSSIBLE TARGETED AND LOCAL LOCKDOWNS
The Chief Minister says while local lockdowns aren't what they want to do, it will better to act firmly and decisively to keep people safe and in work and to keep children in school.
Youngsters will return to the classroom from next week.
Dr. Muscat explains possible measures that could be reintroduced.
"We may need to go back to more discipline about how we manage care homes because once Covid gets into a care home it spreads very rapidly amongst the very vulnerable people there. We may have to do something similar with hospitals, we certainly will be testing all people being admitted into hospital and into care homes.
"We may have to bring about shielding again before the vaccine kicks in. We may have to, unfortunately, talk to people about working in one job and not having four or five separate jobs in different care homes for example which then transmits the infection.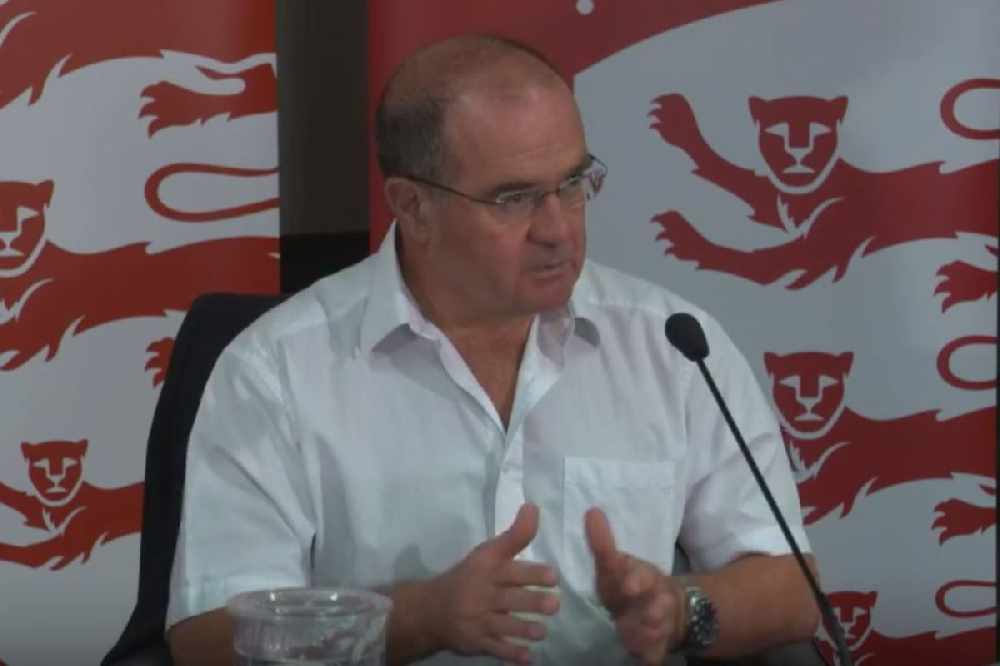 "There are a number of things we are considering re-escalating but we've got to put everything together. It's not one response."
BORDER TESTING COST
The Chief Minister has admitted that Jersey could end up charging for Covid-19 tests at the border.
Everyone coming in and out of Jersey who chooses to get a Covid-19 test over mandatory 14-day quarantine have been able to get tested for free since the borders reopened in early July.
However, Senator Le Fondre says that could change.
"At this stage, the view to date has been we don't want to get ourselves out of kilter with other jurisdictions because we are trying to assist people to travel both out the island and coming into the island. It's still early stages.
"As testing and the technology changes, for example, I think Heathrow has been talking about bringing charges in, as that becomes the new norm it might be something we'd look at. I can't give a timeframe on that yet."
The island's top politician also says that the cost of the border testing programme has been 'quite significant' without revealing exact numbers.
PROTECTING HIGH-RISK AND VULNERABLE ISLANDERS
Islanders at high-risk will be receiving a letter from their GP with what the government has described as 'an update on how they can return to a level of normality'.
An 'Activity Risk Guide' is also being created and will be distributed next week.
£100 VOUCHER
The Chief Minister says the intention is to receive the first batch of around 105,000 cards by 7 September, so they can be sent out during that week.
They have to be used in Jersey's economy by 31 October. They can't be used online or at the bookmakers.
Channel 103 asked Senator John Le Fondre what is being done to make sure the cards are not stolen (e.g. from letterboxes) or used fraudulently.
"Officers are just going through and testing and trying to think all of the obvious scenarios where things can go wrong and one is we know that some islanders have duplicate addresses. It's relatively low numbers but if you have not updated Social Security with your address, it's very much in your interest to do so because otherwise it could cause delay and might even mean you don't get the card.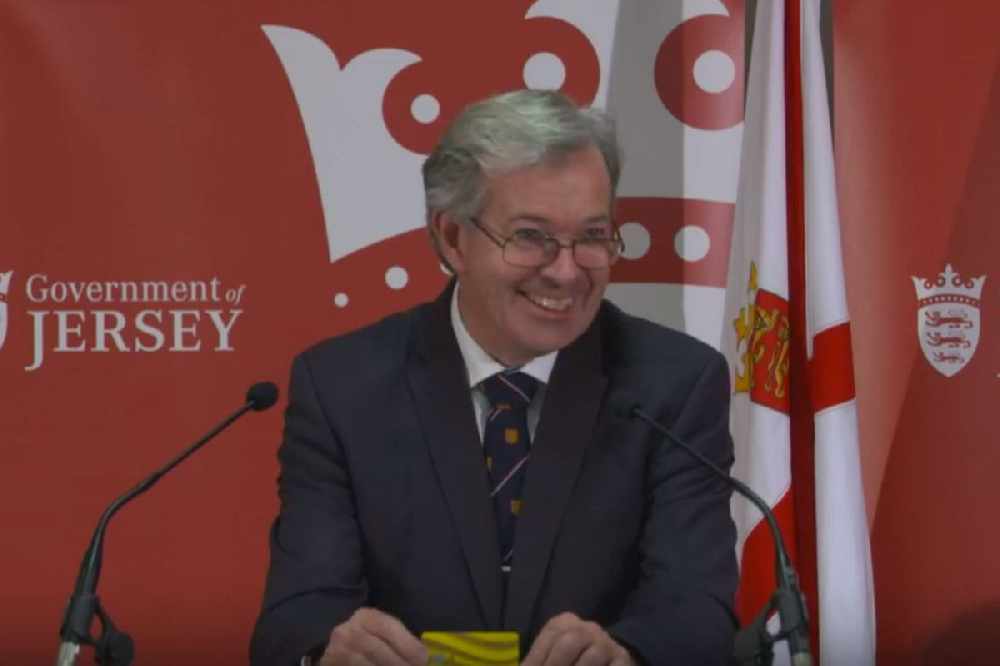 Chief Minister Senator John Le Fondre gleefully showing off the £100 card that all islanders will receive next month.
"We're focusing on getting as much of the money out into the economy. There will undoubtedly be glitches. If it gets to 90% of people, that will be a success."
CHRISTMAS PARTIES
It looks unlikely that islanders will be able to enjoy their 2020 Christmas parties like previous years.
The Chief Minister has warned that we are really only at the halfway point in the fight against Covid-19, with possible spikes in infection more likely during the colder months of the year.
"I think the likelihood of being in an even better position to have larger gatherings than 40, socially distanced, in the middle of winter than we are now is frankly highly unlikely." - Dr. Turnbull.
"Whilst we may not be able to enjoy Christmas parties in the way we have done in the past because of the timing of things, we may be able to have a decent Easter!" - Dr. Muscat.