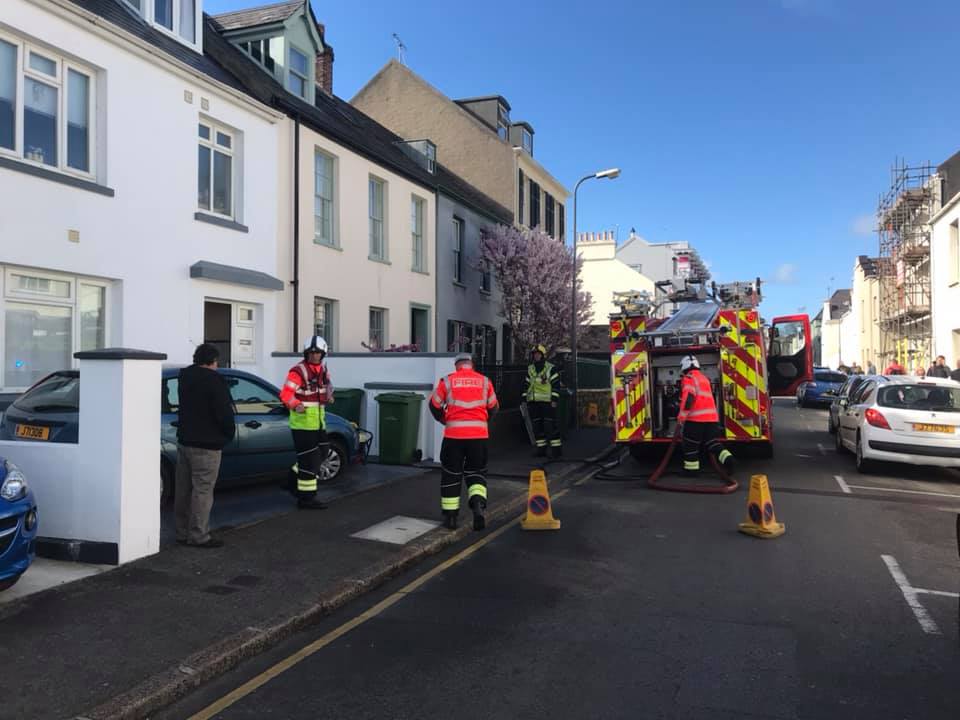 Firefighters have dealt with a third kitchen fire this week.
A family member returned home yesterday to find the ground floor flat in St Helier filled with smoke.
Two fire engines were dispatched, with a crew wearing breathing apparatus then extinguishing the blaze.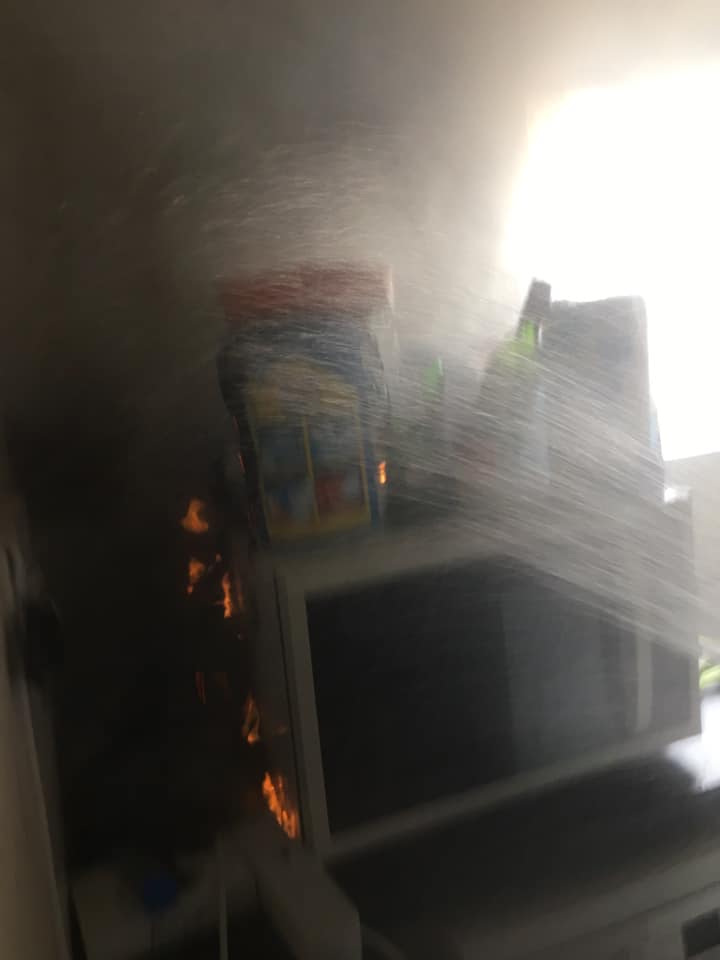 Watch Commander Richard Ryan is urging people not to overload electrical extension leads and to turn off all appliances when leaving the house.
Early on Saturday morning a man was pulled from a smoke-filled third floor flat on Colomberie. The alarm has been raised by a passer-by.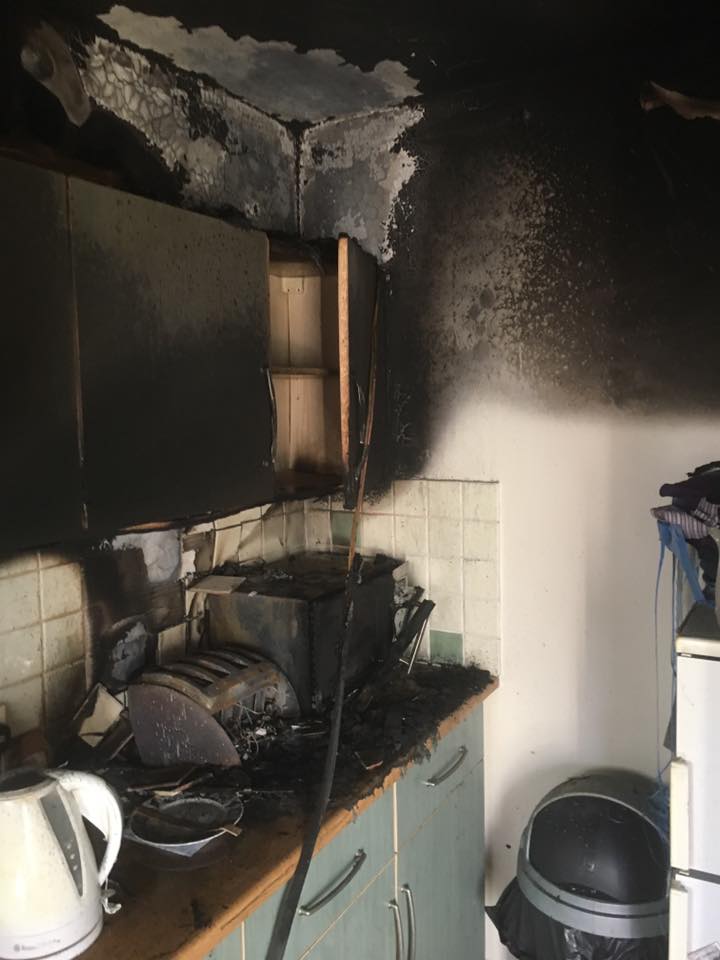 The 36 year old remains in hospital where his condition is described as stable.
Last Wednesday, Jersey Fire and Rescue said a working smoke-detector undoubtedly saved at least one life when a chip pan caught fire at 4am.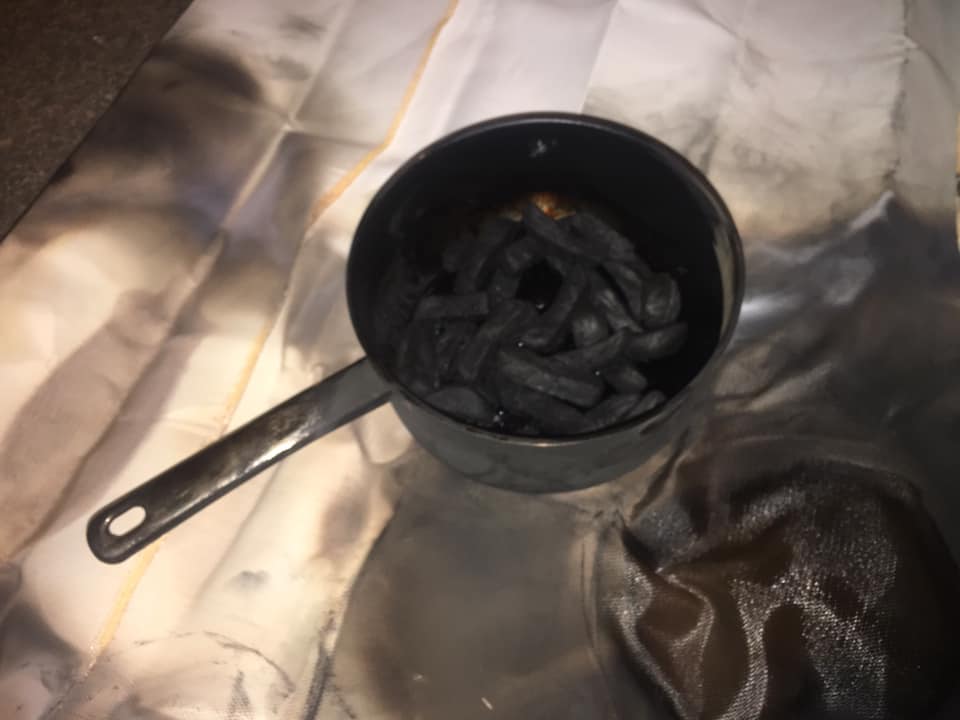 Photos supplied by JFRS