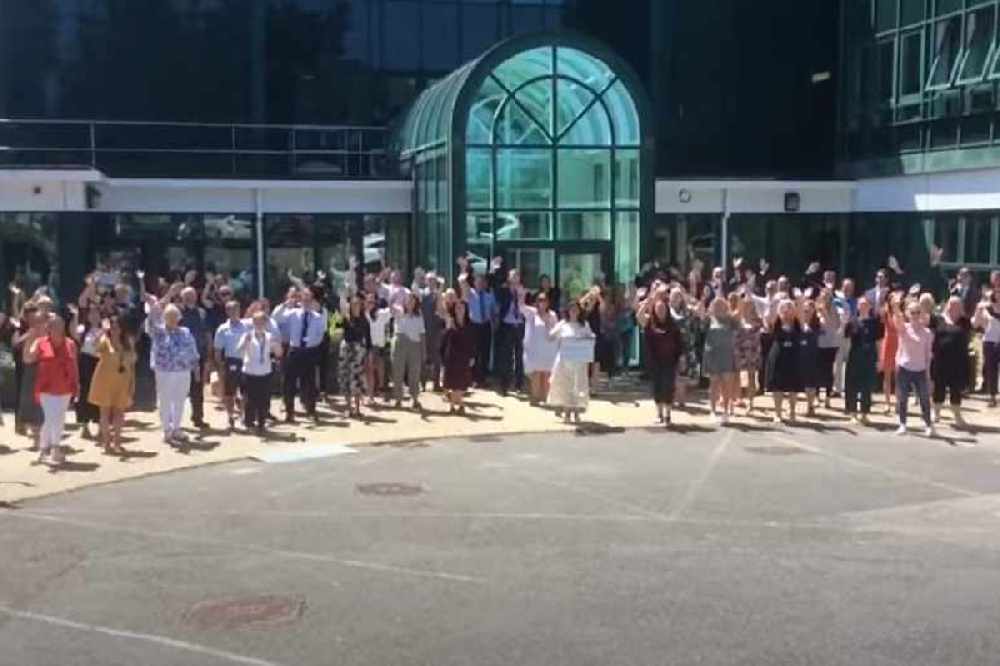 Students have said their goodbyes to the old Les Quennevais school building, and teachers are preparing for the move to a brand new secondary in September.
Staff gave pupils a guard of honour as they left their old classrooms behind for the final time on Friday.
The doors will close for good on Thursday, the last day of the summer term.
Teachers are making their last preparations for re-locating to the new £40 million Les Quennevais School built on fields bordering Route des Quennevais.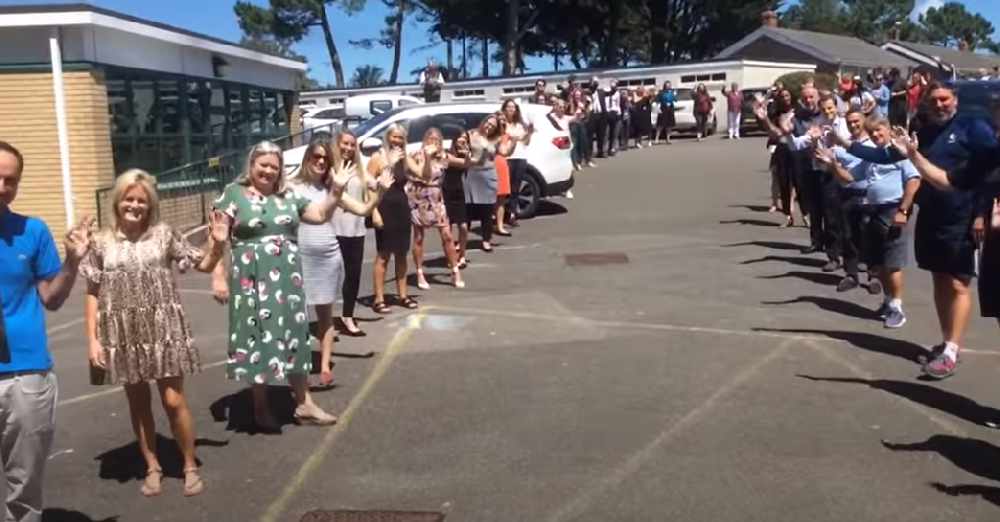 The old school has educated thousands of youngsters in its 56 year history.
It opened in 1965 to accommodate a maximum of 450 pupils, but has become too small for its 780 students.
Celebrations has to be scaled down because of the coronavirus pandemic.
Headteacher Sarah Hague has called the move to the state-of-the-art facility 'an historic and long-awaited moment for our community in the west of the island'.
"The new Les Quennevais School will truly be a school for the future - we are redefining how a school should look and feel. It will inspire and drive the ambition of a whole new generation and transform the experiences of our staff and students. We are hugely excited, proud and feel truly privileged to at last have the facilities that match the outstanding teaching that we deliver day in day our."
She added that she cannot wait to see the children's faces in September, and that they will be 'astonished'.
Education Minister Senator Tracey Vallois has described the opening of the new school as a milestone for the whole island.
"I wish the pupils and staff at Les Quennevais a very happy future at their new site."
The site for the new school was chosen in 2015 and planning permission granted in 2017. Development involved the compulsory purchase of fields. The school has been built by ROK Construction.