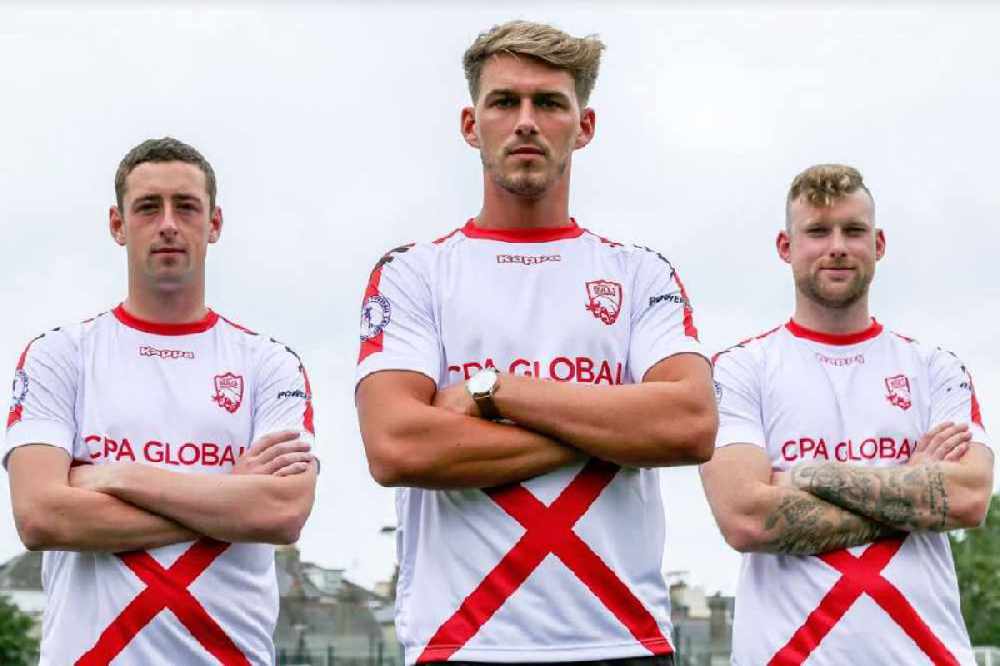 Jersey Bulls will definitely not be promoted this season, despite a 100% success rate.
The Combined Counties League and English FA have written to the club, confirming there will not be any promotions or relegations from tiers three to seven of the English non-league pyramid.
That's despite the Bulls thinking they could still move up to fill a vacant position.
CLUB STATEMENT:

Since the initial null and void decision several months ago it seemed increasingly possible that clubs may have to be moved up to fill vacancies left in leagues.

1/3 pic.twitter.com/CYK5i7NgHe

— JerseyBullsFC (@jersey_bulls) June 21, 2020
It's with disappointment that this avenue has also officially gone. As the highest ranked Step 6 team with a 100% winning record it was clear that if teams were moved up then we were in pole position to progress from Step 6.

2/3 pic.twitter.com/WcIaLi6tsi

— JerseyBullsFC (@jersey_bulls) June 21, 2020
Late Friday evening we received the official information from the Combined Counties and the English FA that there will be no promotion or relegation from any leagues at Step 3-7.

We dust ourselves off and go again. #BackTheBulls

3/3 pic.twitter.com/HjFFhWTK6a

— JerseyBullsFC (@jersey_bulls) June 21, 2020
Gary Freeman's side had won all 27 league matches played this season, with a goal difference of +92. The Bulls were 20 points ahead of nearest challengers Farnham Town and had technically already secured promotion, following a 2-0 win over British Airways FC in early March.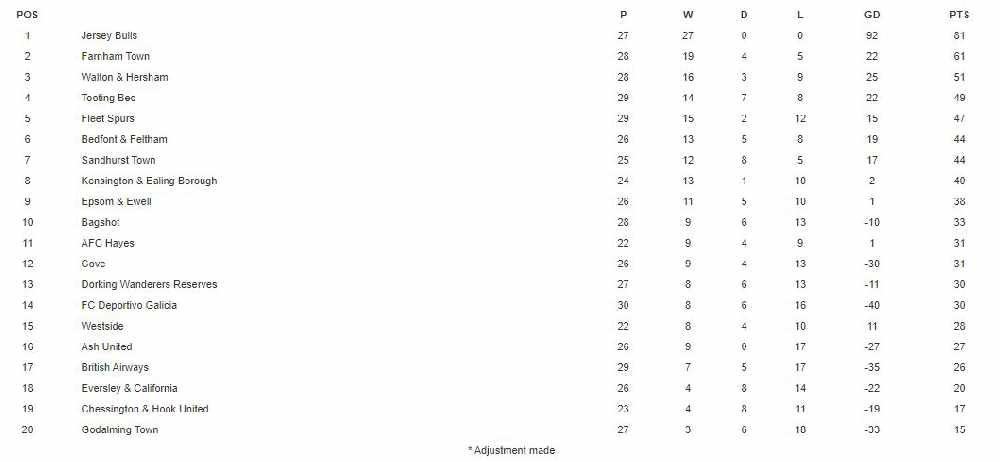 The coronavirus pandemic then stopped the league season and the season was declared null and void. Despite being clear and uncatchable at the top of the table, the club will play Combined Counties League Division Two football again next season.
A letter was written to the FA, signed by 64 non-league clubs, calling for the decision to void seasons below the National League to be reconsidered.
However, it wasn't enough to change the FA's minds.
It's not yet known when the 2020/2021 league season will start.