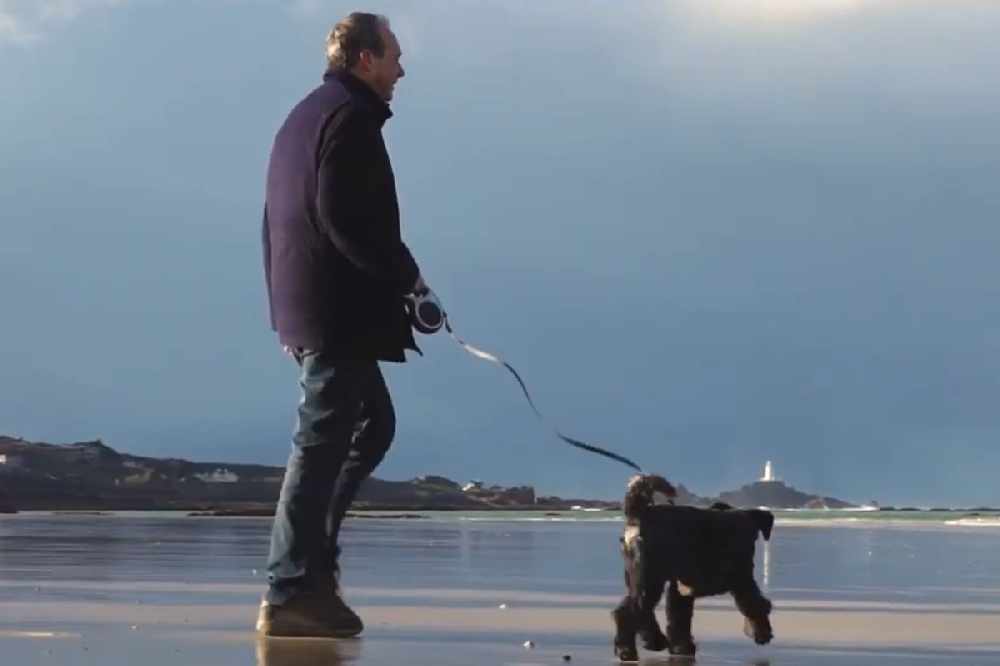 Picture Credit: Lyndon Farnham
The Economic Development Minister has refused to support a petition calling for a Jersey beach where dogs can be let off the lead all year round.
The petition, which has generated nearly 1,500 signatures, says that "dogs need a place to run all year and cool off in the sea."
Current restrictions mean dogs have to be restrained from 10:30 - 18:00 between May and September.
Senator Lyndon Farnham, a dog-owner himself, doesn't think that's a good idea.
"If we start to relax regulations on certain beaches, that will undoubtedly lead to stricter regulations on other beaches and possibly some bans on other beaches.
"I believe what we have now in balance works well and is relatively fair.
"I'm a dog owner myself, I walk my dog regularly and responsibly and always clear up after it. Unfortunately many dog owners still don't do that.
"If at any stage this (States) assembly is asked to reconsider or relax these rules, first of all we must expect dog owners to be more responsible than the minority of them are."
Rules are different in Guernsey, with certain beaches banned to dogs during summer months with others designated as 'dog friendly' to allow the animals to roam off-lead.
The petition is awaiting a Ministerial response. If it gets 5,000 signatures, it will be considered for debate in the States Assembly.