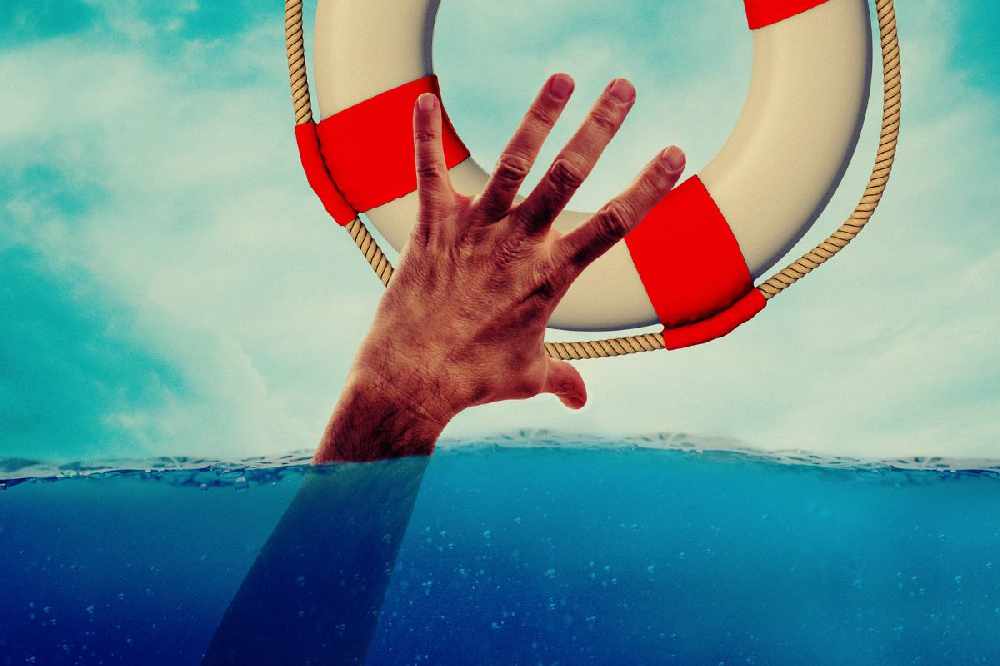 A man needed rescuing after jumping into the sea fully-clothed to save his dog at Grève de Lecq.
The dog managed to get back to shore immediately, but the man needed the help of RNLI beach lifeguards to get to safety.
Four members of the public also assisted in the rescue.
Jersey Coastguard says the throwing of a lifebuoy to keep him afloat undoubtedly saved his life.
Coastguard Manager Jamie Dollimore is urging dog-owners not to risk their own life in these situations;
"It can be tempting to do that, and it can be counter-intuitive to stay on the shore. Our recommendation is always to stay on shore and to phone the emergency services to get that help."
The man was checked over by ambulance staff.
Jersey Coastguard has issued the following advice:
- Keep your dog on a lead if you're close to the water's edge and especially on clifftops/coastal paths;
- If your dog goes into the water or gets stuck in mud, don't go after it. Move to a place where it can get to safely and call your dog's name – It will probably get out by itself;
- If you're worried about your dog, call 999 or 112 and ask for the Coastguard.
It was the second time in less than 24 hours that a beach-side lifebuoy was used to save a life.
On Sunday night, staff at the Watersplash pulled a man to safety who was being washed against the sea wall at high tide.
Manager Ben Kavanagh says although they work on the coast, it's the first time he's experienced anything like it:
"It was definitely something out of the ordinary for somebody to be in the water when it was that rough, and it was high tide as well. It was quite alarming. We acted as quickly as we could to get the gentleman out and to safety.
"It was just natural instinct. I told the security guards 'grab the ring and we'll throw it in'. Needless to say when we got him out I was buzzing for the rest of the evening. It is good to do a good deed and help somebody out."
More information about saving a life without risking your own:
Jersey Coastguard maintains 126 lifebuoys around the island and says anyone who notices that one is damaged or missing should report it by calling 01534 447705.