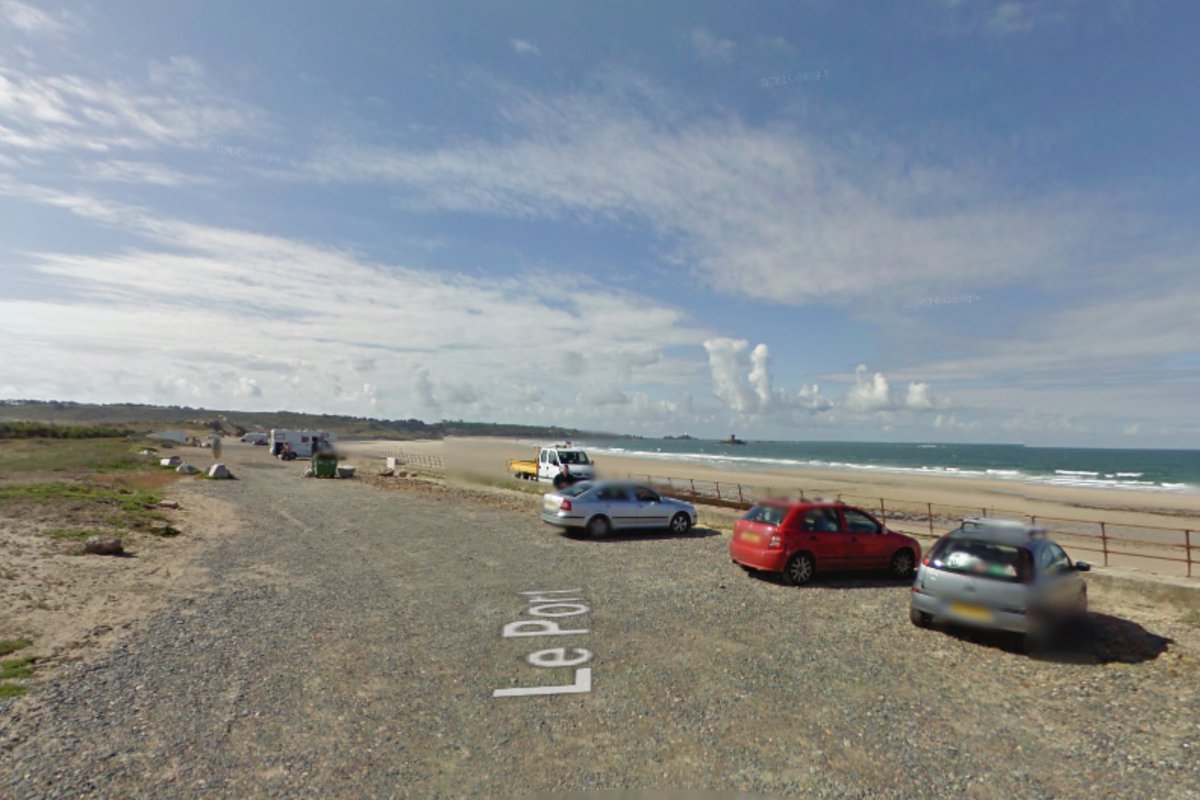 Image Credit: Google Street View
Parking at Le Port car park in St Ouen's Bay has been limited to 12 hour in an effort to stop people camping there overnight.
The Infrastructure Minister, Deputy Kevin Lewis, has signed a Ministerial Decision to introduce the restrictions.
They include changing the layout of spaces to deter longer vehicles.
He says the changes are at the request of the Constable of St Peter, Richard Vibert, after campers caused problems for the Honorary Police at night:
"The use of the car park as a camping spot has created issues for St Peter. These changes will assist the parish in properly regulating the area and
ensuring that the car park is available to serve the needs of all users, particularly during peak summer months."
Camping or sleeping in a parked vehicle has long been illegal on public land but had been 'informally tolerated' by the parish authorities.
Constable Vibert says action had to be taken.
"For many years, we had allowed fairly free access to the area. There were motor-homes and vans and that worked very well until around two years ago.
"I think the summer two years ago was the first time we started really to get serious complaints about the area. We just can't allow that to continue."
Parking at Le Port is now restricted to 12 hours in any 24-hour period.