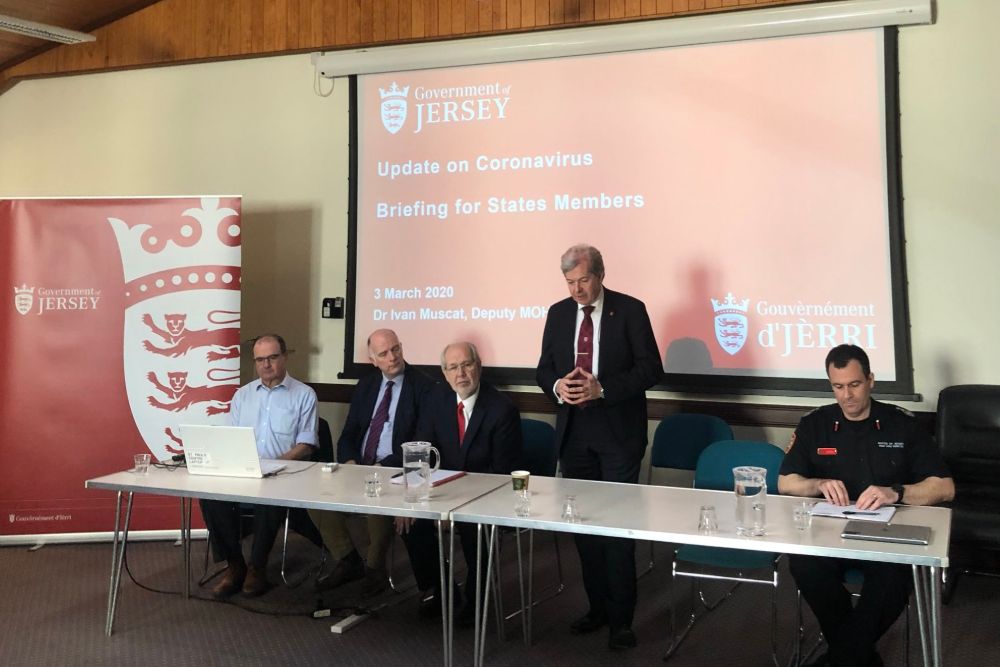 Image Credit: Deputy Jeremy Maçon
States Members are being briefed on Jersey's response to the Coronavirus outbreak.
Our government says it will set out preparations in case any islanders test positive for the virus.
41 people have been tested so far, with all results coming back negative.
Everyone flying into Jersey Airport from affected areas is being told how to report any symptoms they might develop during the flight, when they arrive or after leaving the airport.
We're told Jersey's health officials have an 'established plan' to respond if anyone does fall ill with the virus.
Deputy Medical Officer of Health, Doctor Ivan Muscat, says daily meetings are taking place to 'stay ahead of the global situation' and plan a response should there be an outbreak here.
"Although the virus is now appearing in many countries, Islanders should not be alarmed. There is no need at this stage to avoid or cancel large gatherings, and our advice remains the same: follow good hand hygiene and self-isolate if you have been to one of the countries particularly affected by COVID-19, even if you have no symptoms."
Local businesses have been advised to ensure their contingency planning is up to date, and industry bodies are being invited to a briefing later this week.
It follows concerns raised last week by the Chamber of Commerce, who called on the government to 'provide specific details' of how it would respond to a local outbreak.
The UK government is publishing its so-called 'battle plan' this morning.
A helpline (01534 445566) has been set up for Islanders who are concerned about Coronavirus.
Islanders who develop a fever, a cough, or difficulty breathing within 14 days of travel from countries affected by Coronavirus should call the helpline for assistance.
If someone becomes very unwell they are asked to call 999 and to explain their travel history.
Islanders are urged not to attend the Emergency Department or their GP surgery without contacting them first.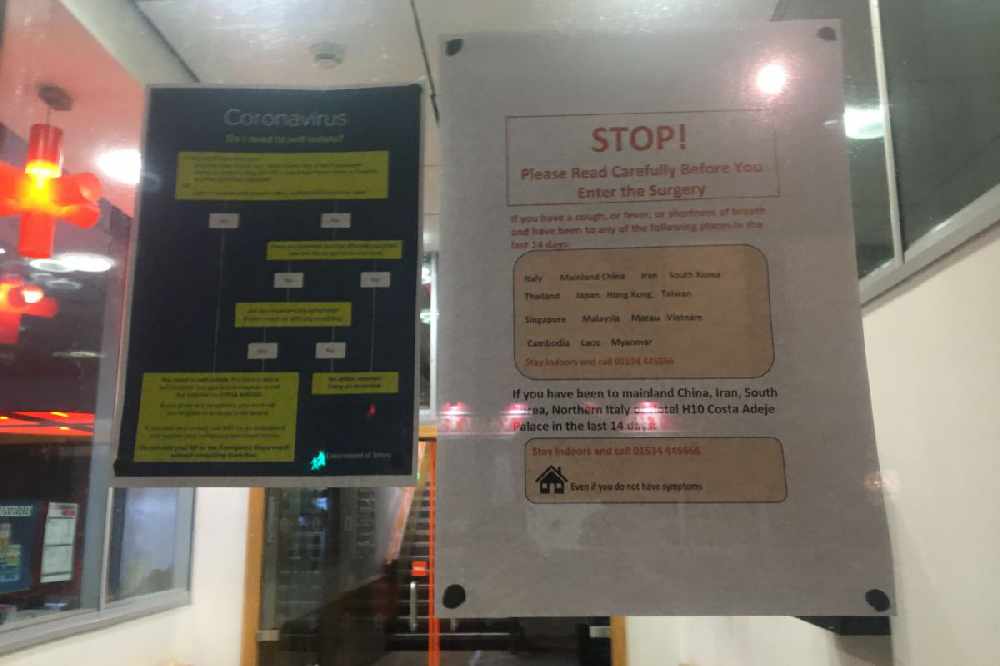 There is more information at www.gov.je/coronavirus
Returning travellers
Stay indoors and avoid contact with other people immediately if you've travelled to Jersey from:
* mainland China in the last 14 days, even if you do not have symptoms
* Iran, South Korea, or lockdown areas in northern Italy since 19 February, even if you do not have symptoms
* Hong Kong, Japan, Macau, Malaysia, Singapore, Taiwan or Thailand in the last 14 days and have a cough, high temperature or shortness of breath (even if your symptoms are mild)
* other parts of northern Italy (anywhere north of Pisa, Florence and Rimini), Cambodia, Laos, Myanmar or Vietnam since 19 February and have a cough, high temperature or shortness of breath (even if your symptoms are mild)
Lockdown areas in northern Italy are:
* in Lombardy: Codogno, Castiglione d'Adda, Casalpusterlengo, Fombio, Maleo, Somaglia, Bertonico, Terranova dei Passerini, Castelgerundo and San Fiorano in Veneto: Vo' Euganeo
Tenerife
If you have just returned from the H10 Costa Adeje Palace Hotel in Tenerife, and you arrived at the hotel before 24 February, you must self-isolate for 14 days from the date you left Tenerife, whether or not you have symptoms of Coronavirus.
If you arrived at the hotel from 24 February onwards, or have visited other areas of Tenerife, you don't need to take any action unless you develop symptoms of the virus.
Call 01534 445566 if you need any further advice. Do not go to a GP surgery, pharmacy or hospital.