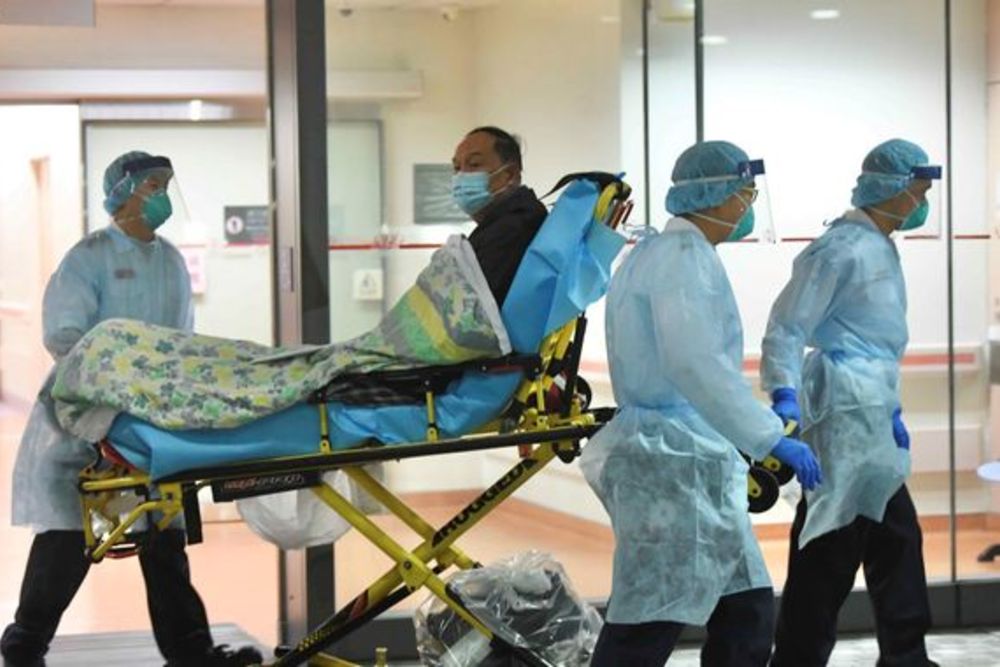 Chinese school students will not be making their annual visit to Jersey because of the coronavirus outbreak.
Bayi school pupils have been coming to Hautlieu since the two schools officially twinned in 2011.
In an email to parents and carers, Hautlieu headteacher Nick Falle says while it's obviously a disappointment for both communities, the shared priority will always be the wellbeing of all involved.
26 people have died in China, with around 880 confirmed cases.
"On Tuesday 28 January, Hautlieu School was due to host students and staff from Bayi School, Beijing for three days. Since the emergence of the coronavirus, the Head of Hautlieu has been liaising with Health and Education/CYPES colleagues, as well as his counterparts at Bayi School.
"Although the focus remains on Wuhan and the definition of a probable case remains unchanged with a requirement for travel to or from Wuhan or contact with a case within 14 days of onset of respiratory symptoms, the number of new cases in the last 24-48 hours has led the principal from Bayi school to cancel the trip as a precaution. This anticipates local reassessment of risk based on the recent further evolution of the outbreak." - CYPES spokesperson.
The UK's COBRA emergency committee has met this lunchtime to discuss the threat to the UK, although Health Secretary Matt Hancock says the risk to Britain 'remains low'.
Dr. Ivan Muscat, who is a Consultant Microbiologist at Jersey Hospital, says his team is monitoring the situation carefully.
"The Emergency Committee of the World Health Organization yesterday did not class the outbreak with the new virus as a public health emergency of international concern due to the relatively small number of cases and the response put in place in China. This committee is due to reconvene in approximately ten days time to re-assess the situation.
"Evidence about the respiratory virus is still being gathered. The extent of human-to-human transmission of the virus is still not clear and travel restrictions are in place within China to help prevent the spread of the virus. Monitoring for possible cases continues in other countries including Europe, the UK and Jersey. There have been no confirmed cases in the UK to date and no possible cases in Jersey."