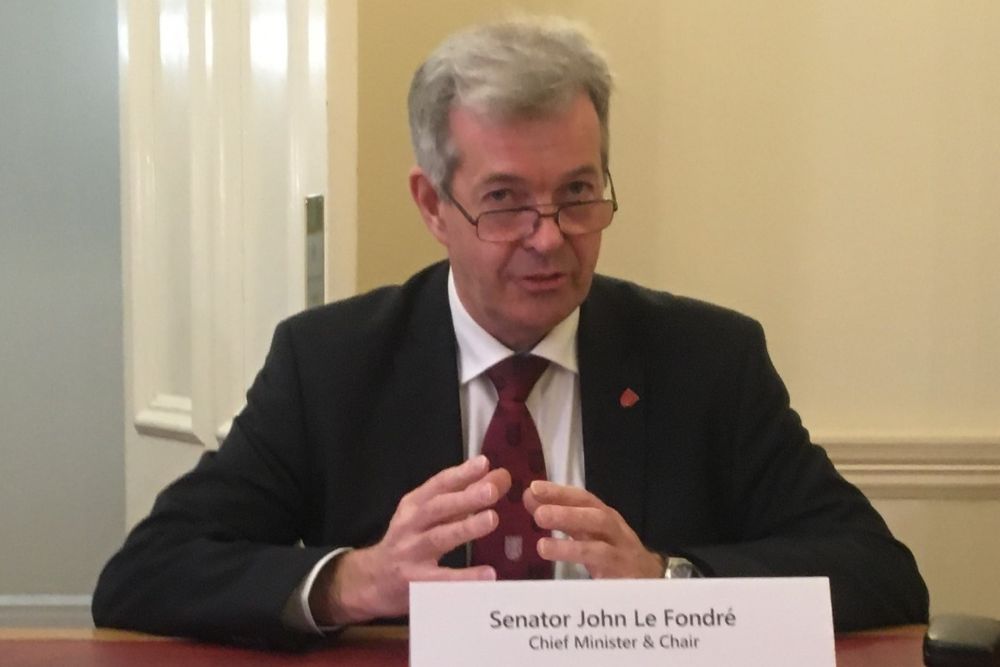 While Guernsey is advising against all non-essential travel in and out of the island, Jersey's Chief Minister says islanders should continue their holidays while sticking to Foreign Office advice.
Health checks on over 80s, a ban on non-essential government business travel and a review of large scale events and public gatherings are among measures announced by Jersey's government in reaction to the coronavirus outbreak.
The Emergencies Council has met to review its contingency plans, with two local confirmed cases of Covid-19.
The Chief Minister @John_Le_Fondre sets out the agenda for Jersey's Emergency Council meeting: https://t.co/k97ZHXsQvY

For the latest news and information: https://t.co/vulxRxQ6VV#CoronavirusJsy

— Government of Jersey (@GovJersey) March 12, 2020
The Government has announced:
* Funding for GPs and primary care providers to carry out health checks on islanders aged over 80 and those with chronic conditions who are deemed 'at risk' from coronavirus. They will be offered advice on how to limit their risk of contracting the disease, including by limiting their interaction with other islanders.
* Non-essential government business travel suspended
* Public gatherings 'may need to be postponed based on health advice and the event's circumstances.
Schools and colleges will stay open at the moment - with another update due early next week as the situation develops.
"We are regularly receiving new health advice that that will support us in reducing the spread of the virus. Over the coming days we will begin to enact further measures that Islanders will need to adhere to in order to support us to protect the most vulnerable in the community.
"During today's Emergencies Council meeting we have decided a range of actions. I have now asked competent authorities and relevant Ministers to make these arrangements and will provide detailed advice to Islanders for them to enact in due course.
"I would urge all Islanders to play their part in doing what they can to help prevent the spread of this virus in order to protect their vulnerable friends and loved ones. Whilst the situation develops we will ensure that businesses continue, and I am asking Islanders to maintain a measured semblance of normal life and this includes taking holidays off-island. Although our priority is to protect the community from coronavirus, the Government will be looking after the interests of public money sensibly." - Senator John Le Fondré
Health Minister Deputy Richard Renouf says some measures might be inconvenient but are to protect the most vulnerable:
"Islanders may still visit the shops and spend time outside their houses and family members can visit if they do not have a cold or flu-like symptoms. However, for some, a level of social distancing may be required which would mean they should not attend social events or gather in groups until further advice is issued. We will keep Islanders updated regarding this advice."
There has been criticism of the Jersey Government response, including from within the Health Service.
Consultant Cardiologist Dr Andrew Mitchell tweeted:
Astonishing. So @GovJersey has chosen to miss an opportunity to protect Islanders from #Covid19. My advice to patients is different. Don't travel. If you are elderly then limit social contact to essentials. Work from home. If they have got it wrong then things are really bad.

— Dr Andrew Mitchell (@mitcharj) March 12, 2020
On Friday morning the CM tweeted:
Let me clarify what I was saying yesterday. We have been advised by the medical officer that the Island at present does not need to be locked down & we need to enable Islanders to retain normal activities. If you seek to travel you should first check the current UK FCO guidelines

— John Le Fondre (@John_Le_Fondre) March 13, 2020
Economic Development Minister Senator Lyndon Farnham, responsible for Tourism, suggested 'it would be sensible' to limit non-essential travel and islanders most at risk should follow the latest advice:
Whilst we must keep calm and carry on it would be sensible to resist non essential travel Senior citizens should consider limiting social contact & we should all follow the best medical/travel advice https://t.co/87LjIe5Wxi @GovJersey Please also try to support your local economy

— Sen. Lyndon Farnham (@lyndonfarnham) March 12, 2020
In Guernsey, leaders have advised against all non essential travel to and from the Bailiwick, and asked that anyone with a fever cough or sore throat stays at home for 48 hours after they feel better.
Deputy Gavin St Pier has told islanders there to cancel travel plans - even if they can't recover the cost - for the benefit of the whole community.
We know that: this will have significant social/economic impact; travel partners may not cancel/move bookings; costs may not be recoverable but please follow this advice. This is not about individuals but the whole community. If we can contain now, we may avoid more drastic steps https://t.co/yRdVmU0MOA

— Gavin St Pier (@gavinstpier) March 12, 2020
Our Public Health team have multiple sources. And we are also very fortunate in these circumstances that our Director of Public Health is a virologist. We will no doubt get some decisions wrong; but the premise is we'd rather get them wrong by being over not under cautious.

— Gavin St Pier (@gavinstpier) March 13, 2020
Jersey's Council of Ministers will meet today to discuss the island's response.
---

Coronavirus Advice
If you think you might have the virus, you should self-isolate and call the Health Department's coronavirus helpline:
01534 445566
It's open every day between 8am and 8pm. Calls outside these times, or when the line is engaged, won't be answered straight away - but we're told to leave a message and Health officials will call you back.
Please don't visit your GP or the Emergency Department at the General Hospital if you think you have the virus.
Coronavirus symptoms are similar to that of the flu - a combination of a cough, fever and aching muscles. If you've had any symptoms, even if you haven't travelled abroad, we're being told to self-isolate until they clear up (for a minimum of seven days).
Anyone who has come into contact with a person confirmed to have the coronavirus should stay in self-isolation for at least 14 days.
All the latest information can be found on Gov.je.