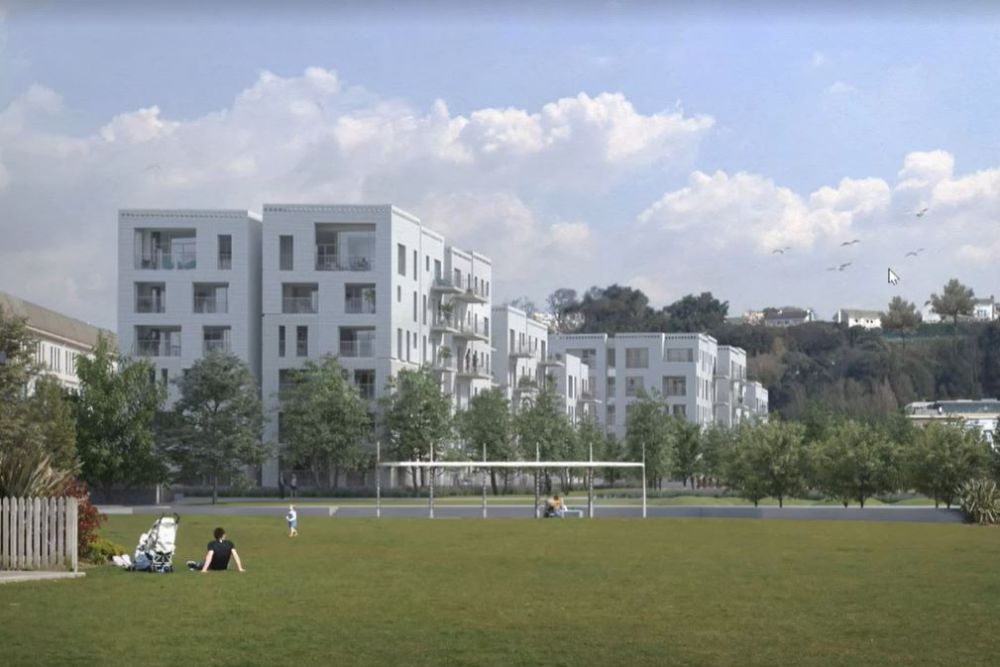 A group of local contractors claim that 80 industry jobs have been put at risk by the Planning Committee's decision to refuse permission to build 122 homes on the old Gas Works site.
They have written to Jersey's Planning Director, requesting an urgent review of the decision - saying rejecting the plans on archaeological grounds is jeopardising the industry.
One of them is Rok Construction boss Robert Matthews.
He says local companies have turned down other work, assuming previous planning approval and States endorsement meant it was certain to go ahead.
"They have deferred other work opportunities, kept staff on salary and invested in plant. Not going ahead will have an economic impact on these businesses and the wider island. While the immediate project value is around £70m, the total contribution maybe three times this amount, considering spend in the economy by the companies and workers involved.
"Then there's the potential social impact, with jobs lost or under threat, including apprentices and trainees. And of course, the community ultimately loses access to affordable homes, commuter and shopper parking, and a fantastic piece of additional green space. Any balanced review should surely take these factors into account."
Andium Homes revealed its preferred design for the site in December 2018, which was later altered to include a double-basement car park under the western block, which would go under the town park, instead of a single-basement car park under both blocks of apartments.
The project was recommended for approval by the planning officer with a condition that work would stop if any significant remains are found.
However, it was still rejected by two votes to one - with particular concern at the attempt to build on a Grade One listed place.
Mr. Matthews told Channel 103 that the archaeological impact of the project had already been considered.
"It's an old Gas Works. 60% of the area has been excavated previously and the chances of finding the buried cities of Atlantis or Elizabeth Castle underneath Jersey Gas are very remote."
The group of local companies says the Planning Committee meeting being held online was also an issue, especially as the chairman's attention couldn't be reached at important points.
"We were told to use the online "chat function", but anything posted seemed to be missed, leaving us literally waving our hands at the screen trying to attract someone's attention. While we appreciate the need for virtual meetings currently, it's highly frustrating that the limitations of technology are not considered."
The former Housing Minister Deputy Jeremy Macon said, following the Planning Committee's decision, that he continues to support the planned development.
He has since been replaced in the role by Deputy Russell Labey.