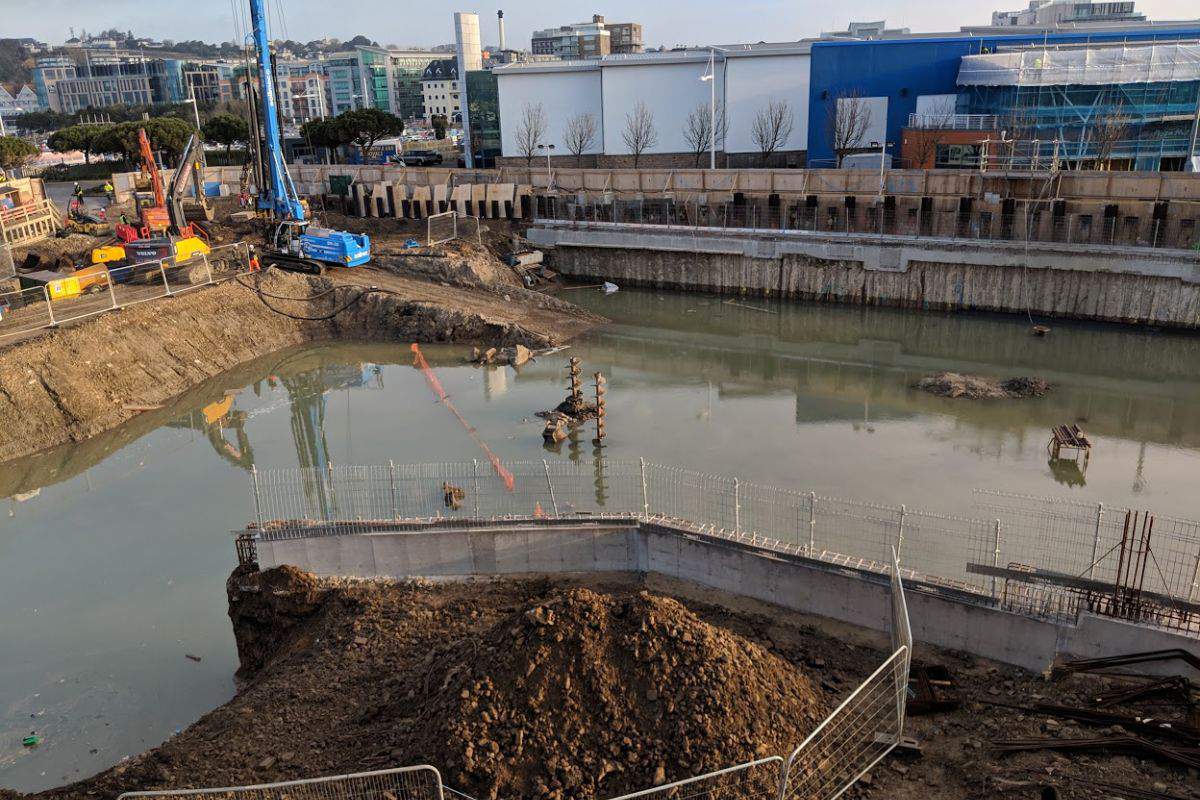 Credit: Save Our Shoreline Jersey
The construction firm building the Horizon apartments on Jersey's Waterfront has been fined £10,000 for causing pollution.
Legendre has admitted breaching the waste management law.
It follows an investigation by the Environment Protection officers into reports in February of contaminated tidal water at Elizabeth Marina.
Suspended solids were entering or being disturbed within the Elizabeth Marina as a result of seawater flowing from the Horizon development site.
Magistrate Bridget Shaw said that as the Horizon site was a major public development, the public would be concerned to see the pollution in the Elizabeth Marina and had a right to have confidence in contractors.
In a statement after the hearing, Environmental Protection (EP) said it was 'most grateful to all the witnesses who both reported the pollution events and provided evidence in the case.'
"This case reinforces the need for contractors to actively reassess and react to changes in environmental risk on construction sites where site conditions and environmental factors are changing as development progresses. Whilst in this instance the investigation established the pollution did not result in significant environmental impact, visual impact from the pollution on the Marina was evident on a number of occasions.
"Legendre Contractors Limited had instigated various construction and environmental measures to try to manage the risk of pollution, however, site conditions proved more complex than Legendre expected resulting in these pollution events. Upon identifying the pathway of the pollution, remedial works were actioned promptly, despite difficult site and environmental conditions."
"All reports of environmental offending will be investigated fully and that appropriate cases will be prosecuted before the Court in conjunction with the Law Officers Department." - Environment Protection Spokesperson.
The States of Jersey Development Company and The Legendre Group have also been contacted for comment.