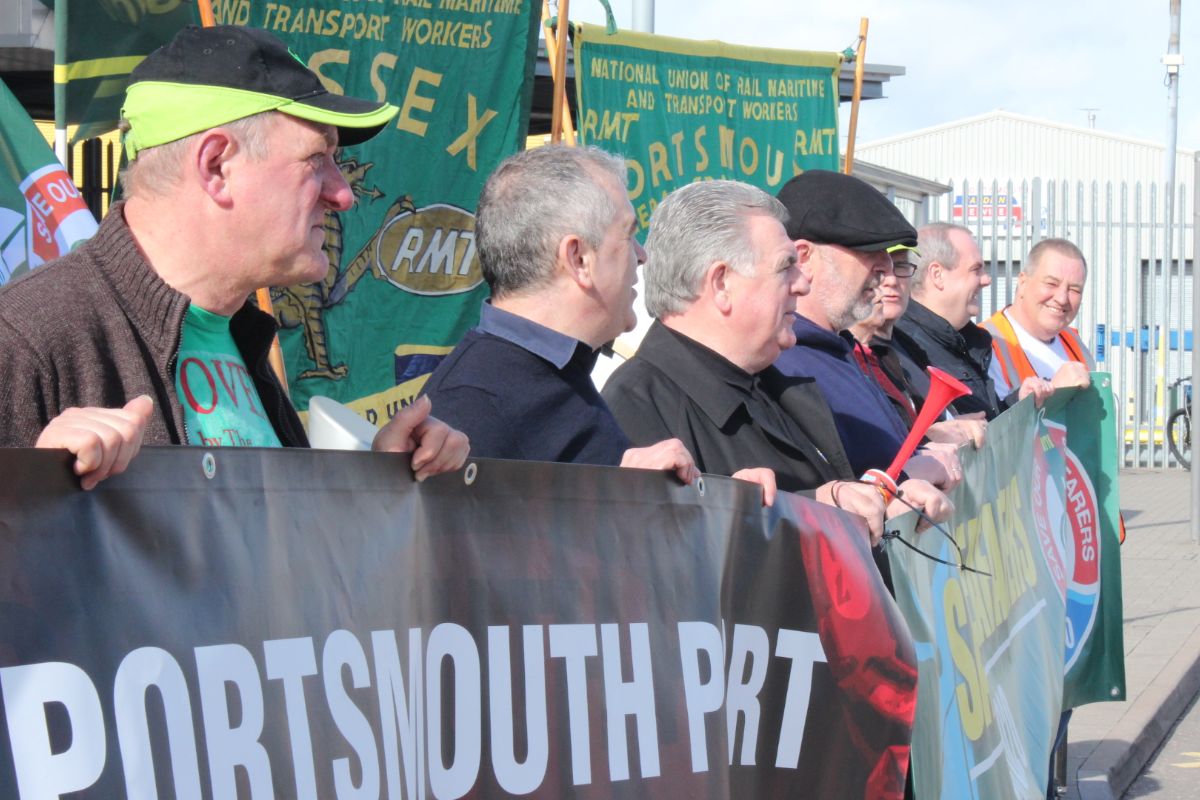 Protesters outside Portsmouth International Port in March 2018. Image Credit: Ayesha Frederick.
Maritime workers are protesting Condor Ferries and the wages paid to its staff.
Members of the RMT union are demonstrating this morning in Portsmouth.
They're campaigning against some Condor seafarers not receiving the National Minimum Wage, following a similar protest in Portsmouth back in March 2018.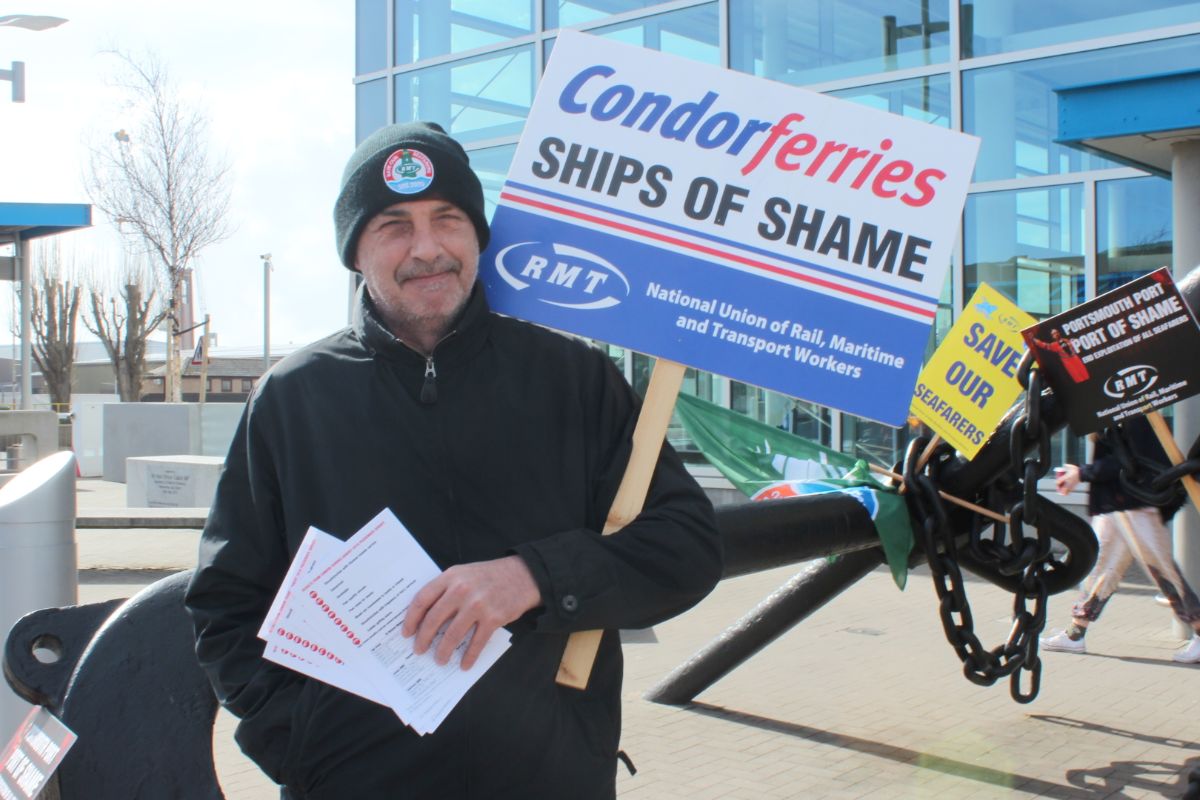 RMT General Secretary, Mick Cash, says today's protest will target the morning sailings, including Condor's freight ships:
"RMT has made it clear that we will confront the shocking employment practices of companies like Condor Ferries and that is exactly what we will be doing in Portsmouth on Saturday 22nd December. There should be no place in British waters for these Ships of Shame and their flouting of the most basic employment and pay protections."
The ferry operator insists it is a "proud and responsible employer" and refutes the union's comments:
"We fully comply with, and indeed exceed domestic and international employment regulations covering the pay, terms and conditions and protection of all staff which includes full compliance with the MLC 2006.
"Salary is only a part of the overall package provided to these individuals, as this includes free en-suite accommodation, all food, laundry facilities and uniform together with non-contributory life assurance, bonus scheme, and medical cover. Condor also meets the travel costs of staff to attend work from their home countries." -Condor Ferries spokesperson