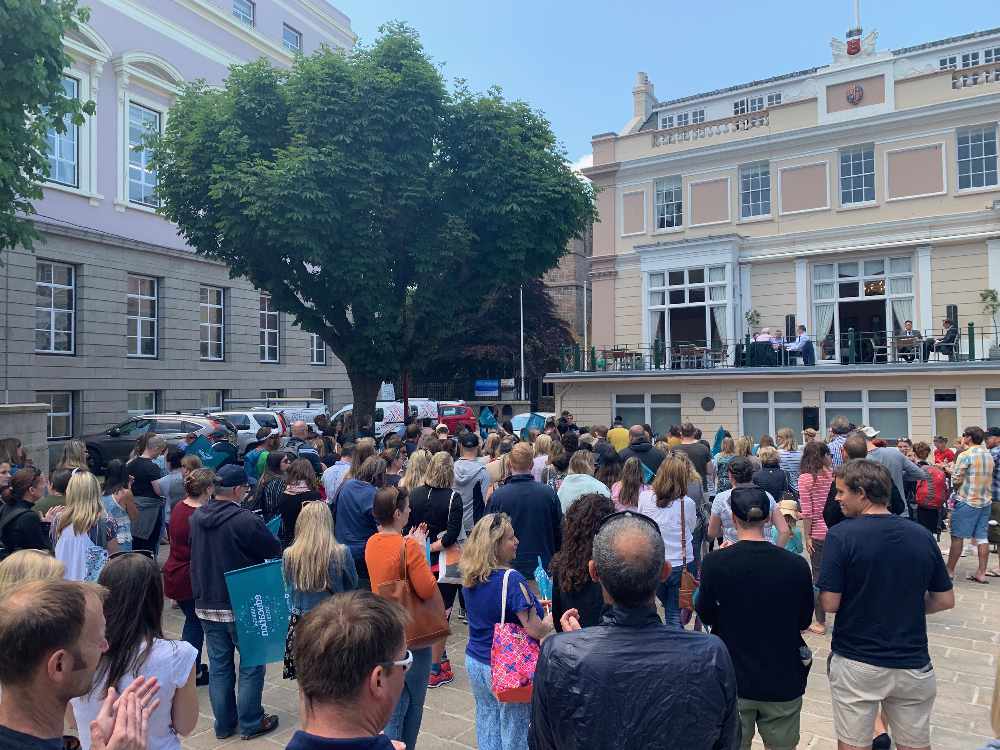 Teachers in Jersey will be offered an improved pay deal by the middle of next month.
A government statement says negotiators have been authorised to build on 'positive progress' in order to make a better offer.
Nothing's been said about what that might involve, but the States Employment Board's position has always been that no more money is available.
It comes as a three-day walkout by NEU teachers begins today.
Hundreds gathered in the Royal Square this lunchtime, demonstrating against the long-running dispute with the SEB.
Classrooms are closed at 24 schools across Jersey because of the latest strike action in the long-running pay dispute that has already disrupted learning for five days this month. A full list of those affected can be found here.
After further talks with the States Employment Board this week, teachers will vote on whether to call more strikes.
The NEU said that this latest round of walkouts could be 'pivotal' in getting an agreement with the SEB. Read more here.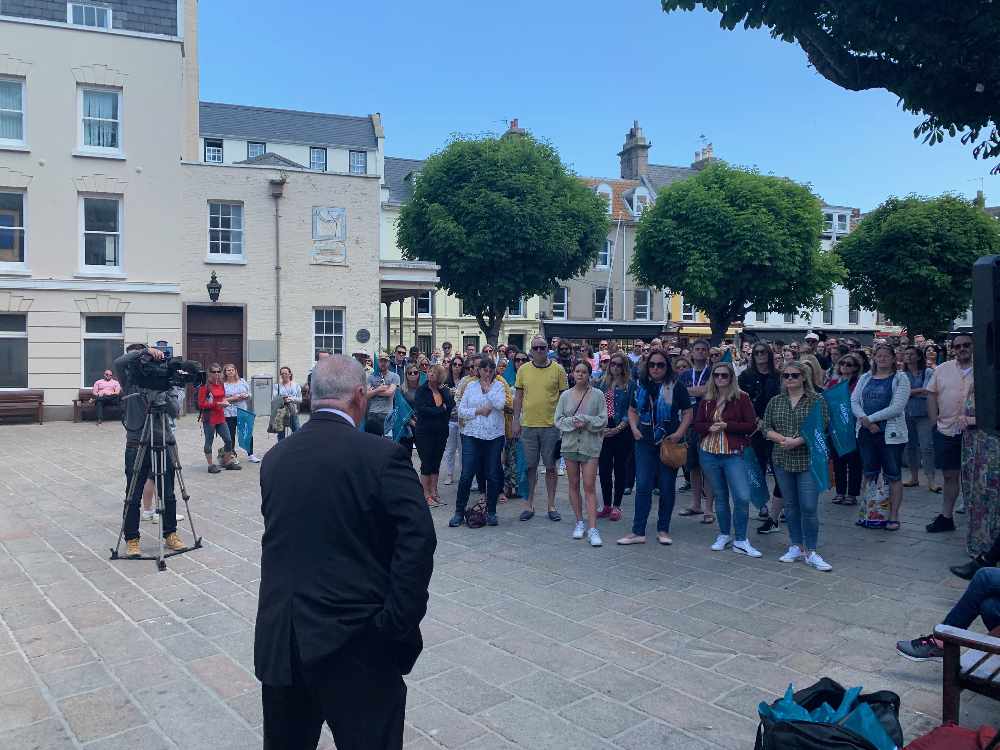 A government statement released on Tuesday morning following a SEB meeting on Monday evening reports 'positive progress' towards resolving the dispute and avoiding further industrial action.
"I welcome the positive outcomes of the ongoing discussions with the NASUWT and NEU. SEB has authorised negotiators to build on this progress, in order to make an improved pay offer by the middle of June.
We need to reach a resolution and provide the certainty that is necessary for the island's children and their parents, especially at a time when many will be facing important examinations. I do not want to see this process further prolonged and causing damage to our student's (sic) education" - Senator John Le Fondre.
The SEB has also announced that head teachers have accepted their three-year pay deal. 69% voted for it. It includes a new leadership model that will prevent any teacher from being paid more than a Deputy Head and no Deputy earning more than a Head Teacher.
On the first of eight planned walkouts (1st May) Channel 103 ran a poll asking 'Do you support the teachers striking over pay?'
74% of the 4,800 said yes.
Today, we are re-running that poll to see if the public mood is unchanged. You can vote here: