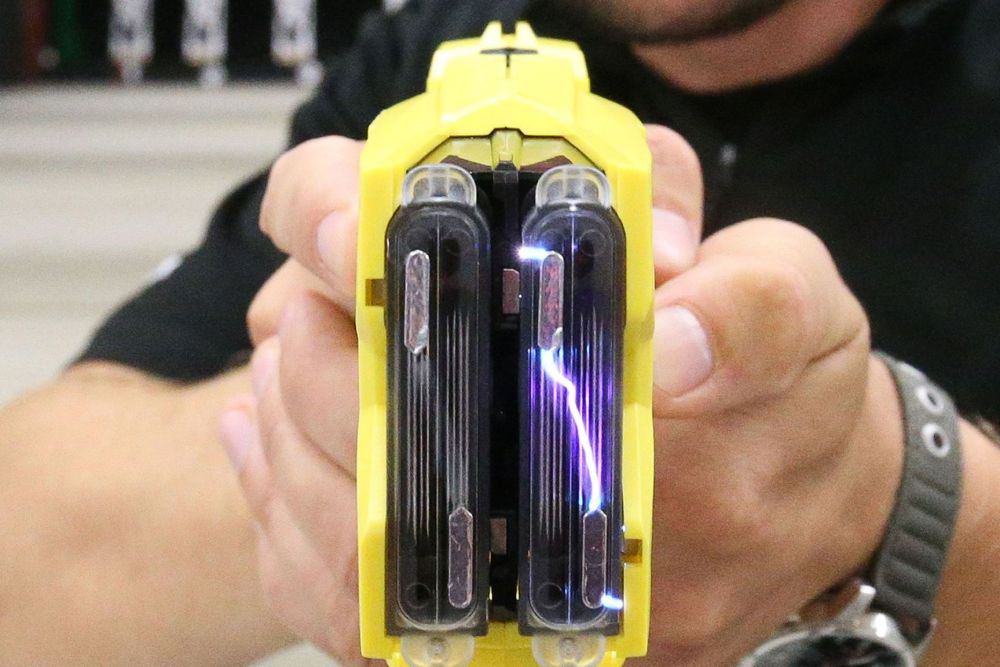 More Jersey police officers will be able to use a taser without permission from a senior officer if States members agree.
The Home Affairs Minister, who has proposed extending their use, says the current arrangements are problematic and need updating.
Officers drew their tasers nearly 300 times between 2014 and 2019. However, they were only actually fired five times.
It's often used as a 'less lethal option' than firearms when responding to dangerous incidents.
However, Jersey Police have faced issues with not being able to use tasers in critical situations, as permission is needed from an authorised firearms officer.
Constable Len Norman says allowing officers who have completed a Taser course to use it without senior permission will resolve those issues while keeping islanders safe:
"Changing how Tasers are deployed would allow the States of Jersey Police to increase the range of tactical options available to it and provide a 'less lethal' option than other firearms when responding to violent incidents.
"The use of Taser will always revolve around the need to minimise any risk and maximise the safety of those involved, with the overarching principle being to save and preserve life."
It has to be put to a States vote as any changes to how Police use tasers need to be approved by politicians first. It was a condition of allowing the devices to be introduced back in 2014.
The proposed changes will be debated in October.