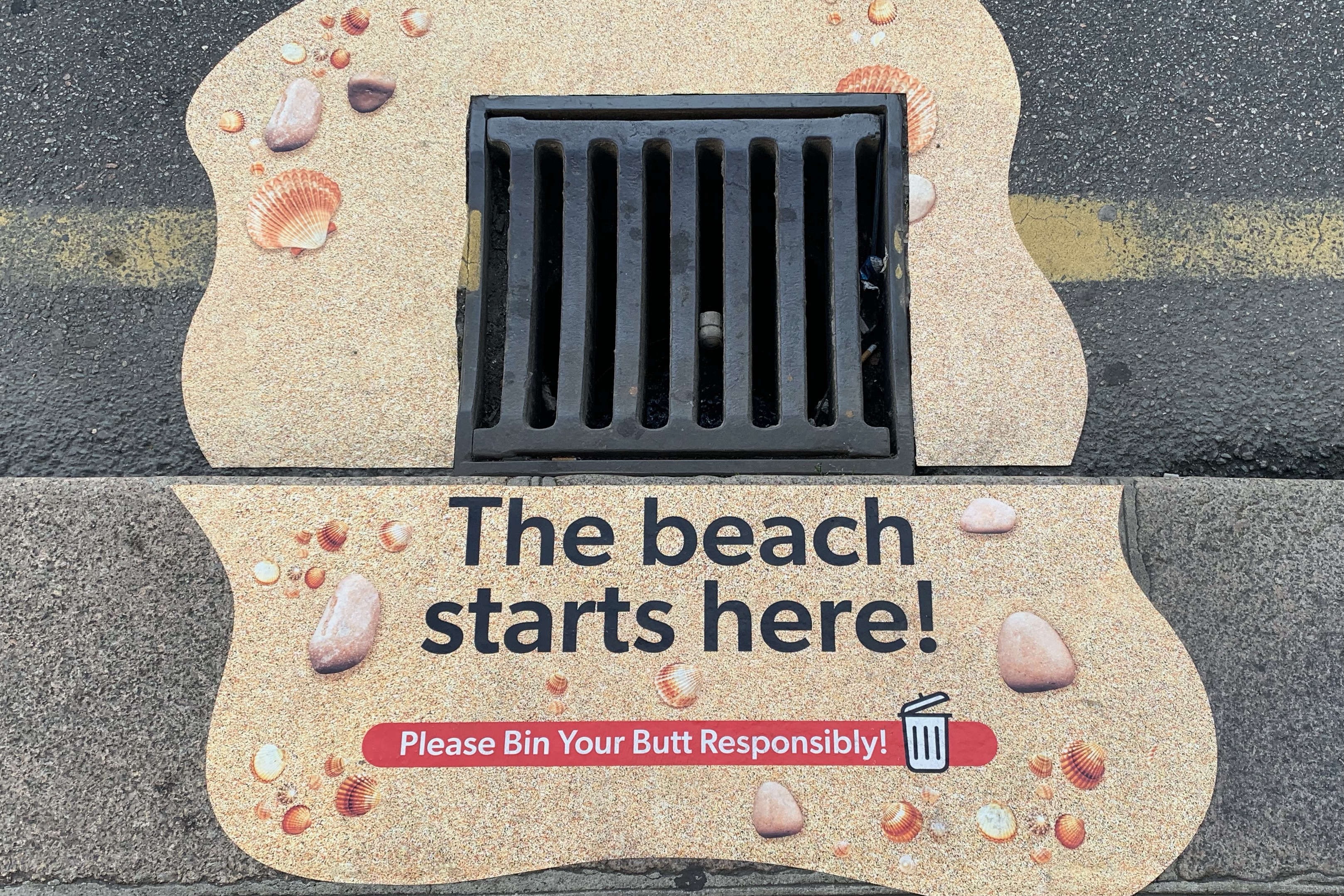 The Parish of St Helier has relaunched its campaign to stop the streets from being used as an ashtray.
'No More Butts' is aimed at stopping people from dropping their cigarettes on the floor and down the drains.
The Parish has asked Honorary and states police officers to help and warn smokers that doing this could lead to a fine.
Town Centre Manager Connor Burgher says it's an ongoing issue.
"We see lots of cigarette butts on the ground, particularly now while the sun is shining and people might be wanting to use al-fresco areas - they may be tempted to drop their cigarette butts on the ground, so we're just trying to encourage them not to.
"We've got signage and stickers around the drains to show where the cigarette butts end up and it's about raising awareness."
The campaign has been run several times before, but the problem is still there.
Town Constable Simon Crowcroft says they are still seeing far too many cigarette ends and other litter associated with smoking.
"Not only does this cause environmental damage but it also adds to the rates bills of St Helier parishioners.
"I am hoping that this new campaign will help reduce the problem, but I suspect that it will take some enforcement by our police forces before those who discard their cigarette butts thoughtlessly cease doing so."